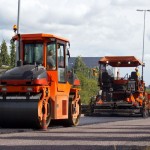 Supporters of farmland preservation exulted when Garrad Marsh defeated Brad Hawn and Bill Zoslocki in last year's race for Mayor of Modesto. Marsh's victory was doubly sweet because it came after Mike Zagaris and George Petrulakis publicly endorsed Hawn. Zagaris and Petrulakis have long been associated with pro-growth policies that resist attempts to protect farmland by mitigation, urban boundaries, or other means.
Given Marsh's long history of work for farmland preservation, most of his supporters saw his victory as clear evidence of widespread voter preference for protecting the region's priceless farmland. But last Tuesday's City Council vote showed that developers are still the primary concern for the region's ambitious politicians.
Given the chance to support Stanislaus County's one-to-one mitigation policy, the City Council chose not to, despite Mayor Marsh's preferences. Apparently, developer dollars still count more than votes.
One clear sign that developer talking points still rule was the oft-heard refrain about Modesto's population density. While it's true that Modesto's population density is greater than that of comparable Valley cities, it's also true that Modesto and other Stanislaus County cities continue to devour prime farmland at unacceptable rates. From 1990 through 2004, Stanislaus County was in the top five Valley counties for loss of prime farmland, with 10,189 acres lost to development.
The simple reality is that virtually every city and town in Stanislaus County is situated on or near prime farmland. And it's difficult for the average citizen to comprehend just how good that farmland really is. Much of it consists of Hanford Sandy Loam, an almost perfect mix of fertile soil that is especially prized because of its role in recharging groundwater supplies.
When Garrad Marsh said during his successful campaign for Mayor, "We need to grow up, not out," he uttered a simple truth that seems to have been lost to his own City Council. Local politicians apparently think it's still enough to give lip service to farmland preservation while opposing real reform.
Despite the setback, Marsh and his supporters can take heart from the example of Stanislaus County Supervisor Jim DeMartini, who almost single-handedly brought a farmland mitigation policy to Stanislaus County through his tireless work on the Local Agency Formation Commission (LAFCO). DeMartini has been smeared on YouTube, subject to insult and innuendo, and routinely busted by the Modesto Bee's civility police. He nonetheless not only continues to win office, he can now take credit for one of the Valley's best county farmland preservation policies.
If there's a lesson to be had from the City Council's most recent vote, it's that local politicians haven't changed their long practice of listening to voters only during election cycles.
Garrad Marsh is going to need help if we're to have truly effective farmland preservation, and that means voters will have to play a big role in upcoming City Council races. As of today, none of our Councilmembers can be counted on to deliver on farmland protection. They need to be reminded voters are watching and taking notes.