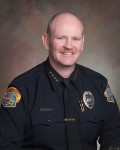 On the day that the citizens of Modesto voted down Measure X, voters in Stockton passed the sales tax increase on their ballot. In fact, of ten cities that had sales tax increases on their ballots, Modesto was the only one whose measure failed to pass.
KCRA-TV Channel 3 News reported this week that because of passage of the sales tax increase, Stockton will be able to hire 118 new police officers.
Stockton Succeeds Where Modesto Fails
Stockton voters favored the sales tax increase despite the fact their city is bankrupt. Ironically, the citizens of Modesto voted down Measure X because they said that government cannot be trusted to spend wisely. Stockton's bankruptcy demonstrated a less wise pattern of expenditures by the Stockton Council than that of Modesto.
The Modesto Bee led the campaign against Measure X. In an editorial, the newspaper listed dubious Modesto council spending decisions and stated that current and future councilmembers could not be trusted. Perversely, the editorial cast a negative light on its own recommendations for the Council as it had previously endorsed nearly all of the "untrustworthy" incumbent councilmembers while disparaging future councilmembers who would be elected on the same day as the Measure X vote.
Fallout From Failure of Measure X
Because of the failure of Measure X, a number of unanticipated events have taken place or will take place.
Incumbent Councilwoman Stephanie Burnside, strongly endorsed by the Modesto Bee, was voted out of office by the anti-government hysteria generated by anti-Measure X editorials and articles.
The City of Modesto has lost key staff members and probably will lose more of them. Director of Parks and Recreation Julie Hannon recently resigned and found a job elsewhere. As the budget is cut further, other quality employees will choose to work elsewhere or retire.
Crime will increase. Criminals go where the cops aren't present.  When Stockton hires 118 new police officers, will criminals come to Modesto? Count on it. Citizens will rely more on ill trained and underpaid private security and receive less service from a highly professional police force.
Good citizens have decided to sell their homes and leave Modesto. Some of this writer's friends have already announced that they plan to leave the community. They said that they don't want to live in a place known as "Methdesto."
The Modesto City Council will be forced to cut services. The budget cuts will cause a further decline in the quality of life in the community.
After the election, City Manager Greg Nyhoff's office was contacted by community activist Bruce Jones to find out what progress had been made on the strategic plan for the development of Modesto's economy. A representative from Mr. Nyhoff's office stated that the plan had been put on hold pending the results of Measure X. With the measure's defeat, options for economic development will be considerably less robust.
Next  Election
The Modesto Bee editorial board expressed its preference that a half cent sales tax be put on the ballot to fund new roads. This writer has repeatedly argued that new roads should be paid for with developer fees. Let developers pay for their own projects. The sales tax for roads has been defeated on two previous occasions. Perhaps Modesto voters prefer to give subsidies to developers rather than hire more police? A county wide road tax will probably be on the ballot for the next election.