Steve Ringoff is a freelance journalist. See more of his work here.
City of Turlock officials were about ready to polish the ceremonial groundbreaking shovels before it was publicly revealed that Amazon planned a 1,000,000 plus square foot warehouse facility in their southern Stanislaus County municipality.
In an article April 21, bearing the bylines of  Modesto Bee reporters Kevin Valine, Marijke Rowland, and Kristen Lam, that team put together  enough pieces of the puzzle to make it near certain Amazon was behind the development project.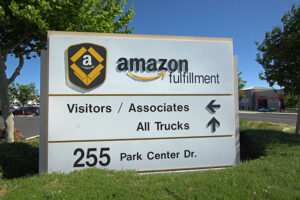 However, Amazon's stealth invasion of Turlock brings with it jobs which may pay less than a living wage and a work environment which injures its workers at what some say is twice the rate for the industry. That's what this article is about.
Too late to do anything? Probably. Should it be? That is the question.
Public officials signed non-disclosure agreements! It appears that the stealthy plan Amazon uses has companies other than Amazon buy the parcels of land, get the necessary permits, build the warehouse, then lease it to Amazon.
Companies whose names are associated with Amazon (QR AMZ Inc.) appear on documents submitted to Turlock for the development, which brought together parcels at Fulkurth Road and Fransil Lane near the Dust Bowl Brewery, just west of Highway 99. Various permits have been applied for and/or issued, including a grading permit.
With a, "heads up," could someone challenge this project? Should it be exempt from an environmental impact report given the likely traffic in an industrial area designated for "agricultural products and related processes and services?  (Westside Industrial Specific Plan description by City of Turlock)
But wait, you say, even the Bee didn't say for certain that it was Amazon that was coming to town. Nonetheless, Valine and company pretty well nailed it. Amazon really didn't deny it, then said nothing had been signed. Handshakes all around?
That brings up the first question, which might have been raised before the Turlock City Council if it was widely known that Amazon was coming to town.
The question could have been posed thusly: "Does Turlock want or need about 1,000 people making what is very likely not  a living wage"?
We're aware that "a living wage" is not uniformly defined. Under some definitions, a pay scale might support a single person but would not support a couple in which only one party is employed. And, of course, having a child, single or married, blows out the chart completely.
First, Amazon pays $15.75 to $21 an hour. California's minimum wage for a concern with more than 26 employees is $14 per hour. Thus, Amazon's starting pay is above minimum wage by less than $75 a week. Assuming a 2080-hour work year, the salary range is $32,760 to $43,680. Both figures are before taxes. According to a "living wage calculator" produced for California, a SINGLE PERSON must make $18.66 an hour, or $38,823 annually to earn a "living wage."
If married with one party unemployed outside the home, the breadwinner must earn $30.26 an hour, or $62, 940 annually to cover anticipated expenses.
I couldn't find a source which could tell me how the numbers break down between starting pay and the top level. But, usually, the wage distribution is pyramidal with many more workers on the base than on the peak.
Another way to look at the wage needed is to look at the ability to find housing. Using the online mortgage calculator of the website NerdWallet, we asked what monthly income would be required to buy a house for $200,000 with $20,000 down on a 30-year mortgage at 4.6 percent.
Yeah, depending on income and credit rating, you can get a better rate than 4.6, but this hypothetical was for a $200,000 house. Anything costing $200,000 in Turlock won't be called home until you take the wheels out from under it.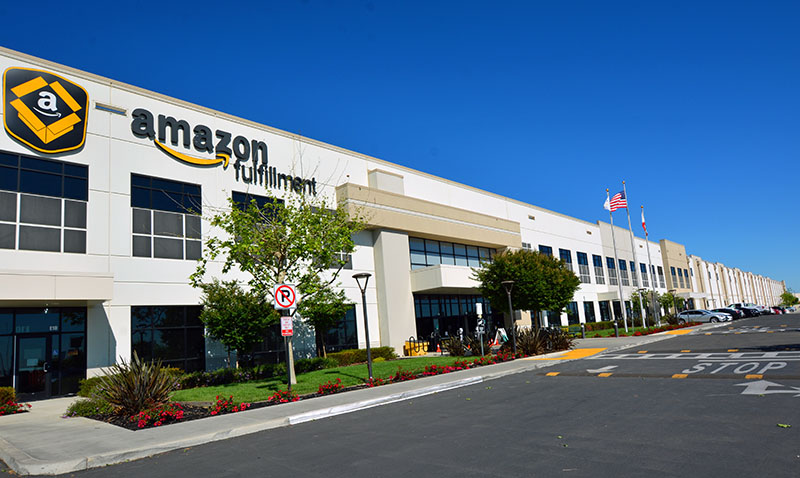 Bottom line, NerdWallet recommends you have an annual income of $50,952 ($4,246 a month) to buy the $200,000 house. NerdWallet notes you may find a lender who would finance this hypothetical if your annual income is $46,020 ($3,855 per month). So, the highest earner might be able to stretch into this hypothetical home by cutting other expenses.
The problem is that the average home price in Turlock is well over $300,000 and the average rental goes for a tick above $1,300 per month.
Hi, mom and dad, still have that spare room?
Another issue which might have been raised is the allegation that Amazon warehouse workers are more frequently injured than other warehouse workers. The warehousing industry has an injury rate of about four in 100. On average, Amazon has a rate of more than 8 in 100.
Reveal, the online product of The Center for Investigative Reporting, on September 29, 2020, put out a 38-page report entitled "How Amazon Hid Its Safety Crisis." The report details injury rates based on internal Amazon documents and claims Amazon has, "engaged in an unapologetic public relations campaign."
Ending its introductory section, the article says:
"With data from 2016 through 2019 from more than 150 Amazon warehouses, the records definitively expose the brutal costs to workers of Amazon's vast shipping empire—and the bald misrepresentation the company has deployed to hide its growing safety crisis."
So, if true, the injury rate has risen steadily through 2019 until it hit a rate about twice that of the injury standard. However, that rate is spread over the more than 150 warehouses. Individual workplaces have shown injury rates 5 times the industry standard (22 per 100 workers).
While we won't know for some time just how "robotic" this new facility will be, we can consider some experiences Amazon workers have had in this setting,
The report talks about Cecilia Hoyos, who has been at the DuPont, Washington, plant for nine years. She supports two children and a year-and-a-half-old granddaughter with her $17.90 hourly wage. She turned 56 last year.
Since she began working there, the pace at which she is required to work has increased, with quotas going higher and higher. She is supposed to scan a certain number of items per hour; if she doesn't hit her target she can be fired.
Then came the robots. Their installation was supposed to save workers from the fatigue of walking miles every day to find customer orders. She now stands in one place and grabs things from a cart brought to her by a robot. She must "pick" the right item from the cart, lift it and move it along.
"We thought it was so cool," she told Reveal.  But standing in one spot for 10 hours a day doing repetitive motions proved much harder on her body, according to the report.
And, the robots were too efficient. Productivity expectations more than doubled, then kept climbing until the number of scans expected rose from 100 to 400 per hour. This was not without its consequences to the workers.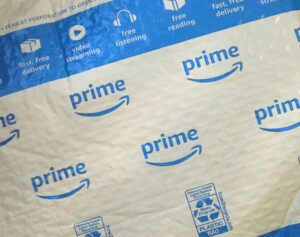 The injury rate for robotic fulfillment centers was 150 percent of the non -robotic facilities by 2019. One physician who inspected Amazon warehouses in her capacity as a medical officer for OSHA said, "If you've got robots that are moving products faster and workers have to then lift or move these products faster, there'll be increased injuries."
If you are curious about the injury rate for various facilities, you can review the rates for 150 fulfillment centers here. Tracy showed a 2019 rate of 15.7 and Stockton was at 6.8, for example.
Amazon has responded to the Reveal articles saying it did not hide the injury rate, but the statistics themselves are misleading. Amazon states that some injuries rose to a level of a serious injury because of the time a worker was away from the job. Thus, the serious injury rate was affected because the company was, "more generous in granting recuperation time."
One Amazon spokesperson has said, "Ensuring the safety of associates in our building is number one priority and we invest heavily in safety."
Well, maybe Turlock officials know what's best and don't need any public input or rear view looks at gift horses. Then again, maybe not.
(Full disclosure: the author is an Amazon Prime member who buys all kinds of stuff from Amazon, unable to fully understand the difference between want and need)