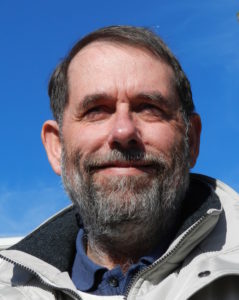 The President of the United States has become a politically polarizing leader. Many people in the Valley either love him or hate him. Few are indifferent.
President Trump's supporters can't be lumped into a "basket of  deplorables," as Hilary Clinton once asserted. Rather, his supporters are a diverse group who do not necessarily link their value systems with those of the president they support.
The support of a president may exist for one reason, two reasons, or multiple reasons. People generally decide who they support based on perceived self-interest. Thus, Trump's political base consists of those who think they benefit from the president's actions in office. Support erodes only when perceptions adversely change. Perceptions do not generally change easily.
The Valley Perspective
For over thirty years, the dominating political force in the Valley has been the Republican Party. Republicans have held the majority of elective offices, including the non-partisan ones. Republicans have usually turned out to vote in greater numbers than non-Republicans. As a result, Valley communities have been governed in traditionally conservative ways.
During this thirty year period, the Republican elected leaders and their supporters have constantly harped about the evils of government, blaming everything that is wrong with the country on the government while actually running it! This modus operandi has created an enormous amount of negativism in the electorate, ideal for supporting a divisive President.
President Trump has thrived on numerous conspiracy theories, easily accepted by the cynical electorate in the Central Valley.  If one believes that the government is rotten, then any conspiracy theory that confirms the narrative is easily accepted as true.
Religious fundamentalists have actively participated in local politics, holding candidate forums, endorsing and electing like-minded mostly Republican self-proclaimed conservatives. They represent a large minority of local voters and, in elections with low voter turnout, may represent a majority of voters who cast a vote. Nationwide, fundamentalists are a substantial and important voting bloc.
An Imbedded Bias
Given how the bias has been imbedded in Trump supporters, one would be naive to think that his supporters will easily change their preference, especially given how deeply Democrats have been demonized by Republicans over a long period of time.
So many Valley citizens have always voted for the same political party that changing voting preference comes slowly, on a generational basis, if at all.
How deep is the bias?  Former Republican Jeff Denham was voted out of office only because his job performance was so mediocre that even some Republicans realized he was a RINO–Republican in name only.
How mediocre does President Trump have to be to lose his local base of support?  The answer depends on the preferences of each voter. Those harmed most by Trump policies are most likely to abandon him. But those who seem to have benefited the most—we won't list them here as the political opposition has repeatedly speculated about the President's remaining supporters—will stick with him until the country collapses in a heap of social unrest, a failed economy, or both.