Bob Woodward's new tell-all book, Rage, reveals specific evidence that Donald Trump knew about the severity of Covid-19 (C-19) before it ravaged our nation, killing nearly 200,000 and sinking our economy. Not only did Trump willfully withhold information that he knew would save lives, but he also actively lied about the virus, and continues to invite supporters to mass gatherings against all medical advice. The same is true of Republican political leaders who are knowingly deceiving the public about global warming. Nowhere is this more evident than with Congressman Tom McClintock in California's 4th District, who is currently in a tight race against his Democratic opponent Brynne Kennedy.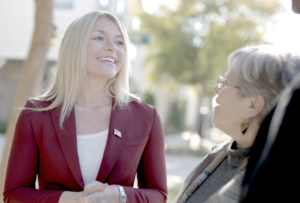 The tragic effects of global warming which climate scientists have been warning us about for over fifty years are here, and they are more deadly than C-19. Unlike the virus, scientists will not soon be creating a vaccine to end global warming, so it will continue to get more deadly and more costly until we dramatically cut green house gas emissions.
In the United States, the main obstacle to taking the necessary action to mitigate global warming is the deceit of Republican politicians like McClintock regarding the findings of climate science. Scientists know what is causing global warming and how to fight it, and political leaders have had access to this knowledge for decades.
The effects of global warming are occurring all over the world. Here is a taste of what's going on in McClintock's 4th District where I live:
Our energy was recently turned back on after a two-day black-out due to extreme fire hazards. These occur when dry heat and wind combine to create a fire threat so extreme that PG&E is compelled to shut off all electrical equipment so it doesn't cause a deadly fire. This occurred last year in Paradise, during a fire which killed 85 people.
We haven't been going outside because California has been suffocating from the smoke from record-breaking wildfires. In my area, it is the Creek Fire which has so far consumed nearly 250,000 acres of the Sierra National Forest. This year we have suffered six of the twenty largest wildfires in California's history, and fire season is not over.
My county is officially in another drought, as there has been below average rain and snowfall for ten of the last fifteen years.
In the midst of our suffering, all of these predicted symptoms of global warming, a number of my neighbors are rethinking the prospect of another term for McClintock, who is one of his party's most outspoken climate science deniers.
I recently wrote McClintock to plead with him to side with reason and compassion and quit his denial of climate science. In return, I received a formula letter that stated why he remains in denial, but his reasons don't make sense.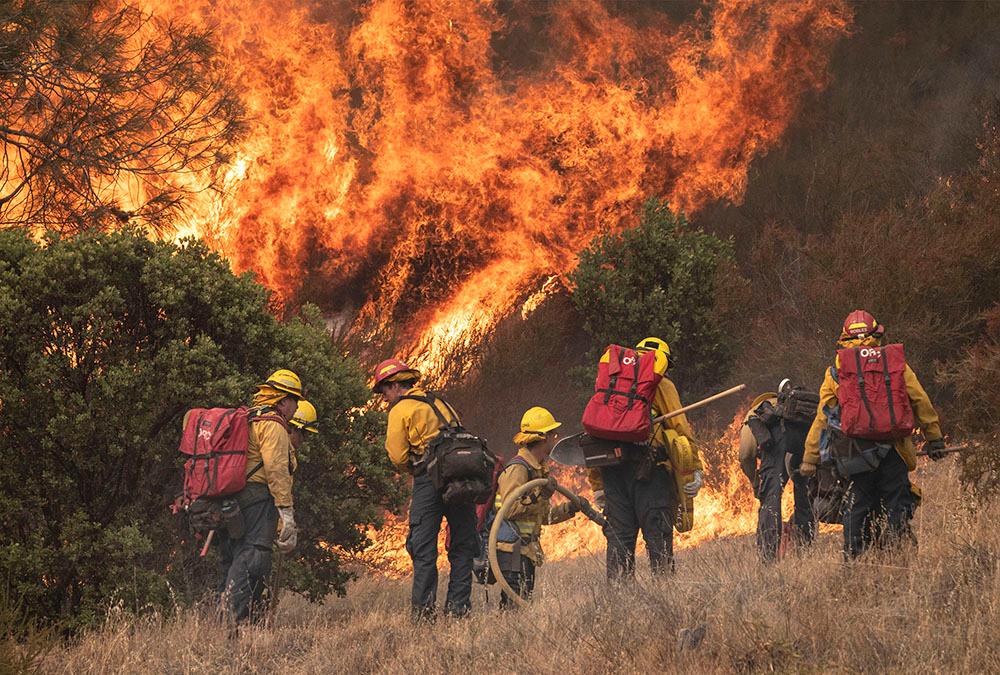 The climate science that evidences human activity as the root cause of global warming is clear and obvious. McClintock is college educated, so one hopes he gets it. This leads me to suspect he is intentionally deceiving the public in a way that is analogous to Trump's deceptions regarding C-19.
There is no credible refutation of the scientific evidence that current global warming is caused by the human production of greenhouse gases. It is as clear and obvious as the evidence that smoking tobacco causes lung cancer, or that distancing and wearing face masks can protect us from C-19. Denying the evidence for any of these claims could only result from insincerity or a severe intellectual disability. Here in a nutshell is the argument regarding the link between human activity and global warming:
The global temperature of earth is increasing, which we know because we take the planet's temperature. No sincere and reasonable person refutes this.
There are greenhouse gases like carbon dioxide and methane, which heat up the planet. We know this partly because if it were not for greenhouse gases the planet would be too cold for us to survive. In other words, in moderation, greenhouse gases are good for us and our lives depend on them. No sincere and reasonable person refutes this.
Since the industrial age (starting around 200 years ago) humans have been emitting massive amounts of extra greenhouse gases into the atmosphere, mostly by the exhaust from burning fossil fuels like coal and oil. We know this because we know what comes out of exhaust pipes, and we can measure the increase of these gases in our atmosphere. No sincere and reasonable person refutes this.
The fact that no sincere and reasonable person would refute the three claims above regarding global warming explains why over 75 US-based science organizations, including NASA, who we trust to put people on the moon, have official statements that affirm these climate science findings.
When Republican politicians like Trump or McClintock object to climate science they are disagreeing with the overwhelming consensus among experts who earned PhDs in various earth sciences from the most prestigious universities in the world. Their objections to these scientists are analogous to your plumber's disagreement with a team of highly qualified oncologists about a family member's cancer treatment. You should follow your plumber's advice about your septic tank, but please don't regarding a loved one's cancer treatment.
The argument I presented to McClintock was similar to what I wrote above, and I included the list of the 75 professional science organizations that assert that global warming is caused by human activity. In a standard reply, McClintock shared two pseudo reasons why he, at least publicly, denies climate science.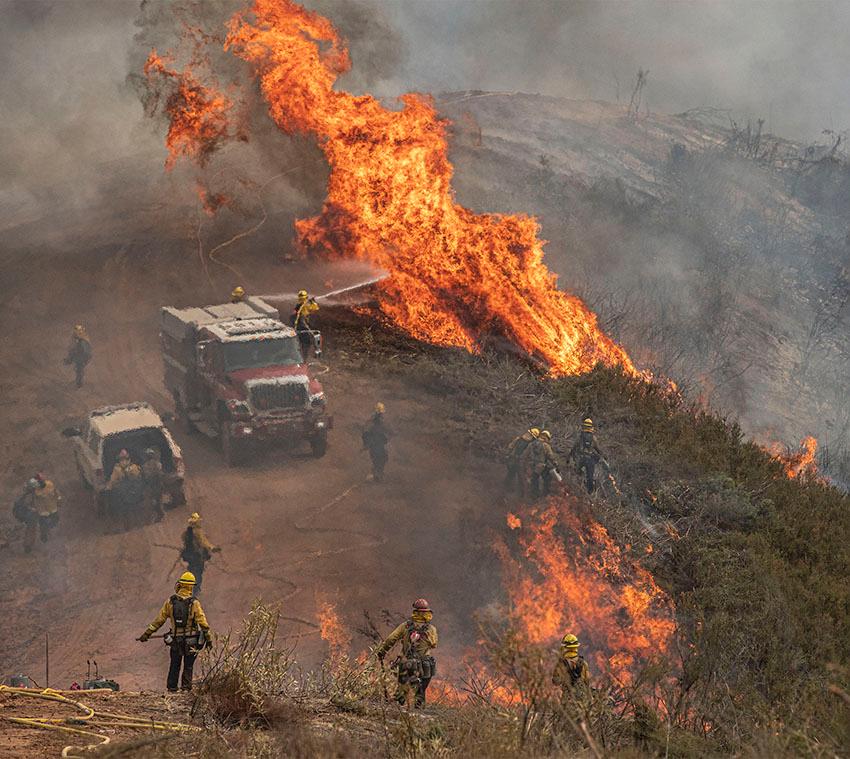 First, McClintock claimed, "Simply adding more regulations based on suspect science will not change natural climate patterns." In other words, he believes the overwhelming consensus among climate scientists is not factual or sound. McClintock continued:
"The Earth's climate is constantly changing and has been since the planet formed over four billion years ago. We know that during the medieval warm period, from the 10th through the 13th centuries, wine grapes were grown in northern Britain, and Iceland and Greenland supported a thriving agricultural economy. We also know that during the Little Ice Age that followed, the Thames River froze solid every winter and advancing ice sheets      destroyed many towns in Europe."
As of this writing McClintock has not provided any credible scientific evidence that puts into question the findings of climate science. He has a BA in Political Science from UCLA so is not qualified to refute that evidence on his own. This also explains why he is confused about the "medieval warm period" and "Little Ice Age," which have nothing in common with current global warming.
The climatic events he referenced were not global but regional anomalies that occurred in the North Atlantic. Further, the fact that they occurred naturally is irrelevant to our current case, which we know is human caused and can be human remedied. Finally, during the medieval period, there were an estimated 300 million people living on the entire planet, while today there are 8 billion. Whatever occurred then pales next to our current crisis, which some scientists predict will become a sixth global extinction event.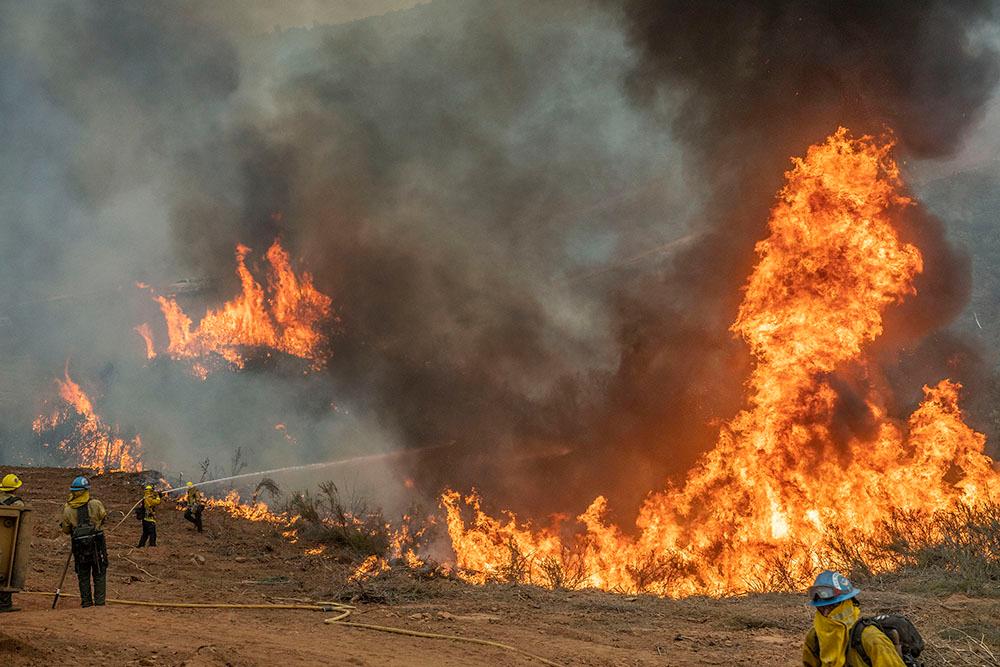 McClintock also said, "I firmly believe that the United States should not hamstring its economy in an attempt to combat climate change." Here he argued that other countries like China and India are not addressing climate change, so unilaterally doing so will make us less competitive. However, the opposite is true as both China and India remain parties to the 2015 Paris Climate Agreement, while Donald Trump unilaterally pulled the US out of it in 2017.
McClintock's second reason is what logicians refer to as a non-sequitur. Though it is true that stopping global warming will have profound economic effects, that has nothing to do with whether it is happening or not, or what we need to do to curtail it.
One wonders why Republicans like McClintock have such little faith in America. I asked him why converting our energy infrastructure to non-polluting sources, as Democrats propose, wouldn't instead create economic opportunities, but I received no answer. I also didn't receive an answer when I asked about the economic toll of the wildfires and droughts we are currently suffering in his district, which are harming his constituents as I write.
Our Earth is so small that we can fly to the other side of it in less than one day. The atmosphere that we depend on to live is only 60 miles high, which is analogous to a one hour drive on a freeway. After that, it's all space. Given the facts, it's easy to realize that we can and are filling the earth's atmosphere with our waste products. Let's elect politicians who understand this and will act to curtail global warming.
Keith Law retired from Merced College's Department of Philosophy last year.