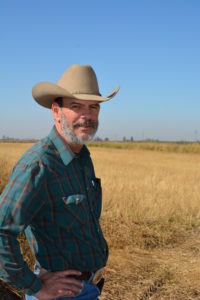 Most public officials would probably rather step on a nail than see someone like rice farmer Bob Frobose show up at a public meeting. Depending on your point of view, Frobose can be seen as a crank, activist, watch dog, concerned citizen, public advocate, and most everything in between and beyond.
With a persistence that rockets past intensity into obsession, Frobose differs from most civic critics in his ability to process abstruse legal arguments and mountains of detail.
Those who would dismiss him as a public nuisance do so at their own peril. As one of the principals of the Oakdale Groundwater Association (OGA), Frobose is fresh off a court victory over the Oakdale Irrigation District (OID) and OID water attorney Tim O'Laughlin. OGA not only won the court decision, the judge ordered OID to reimburse its legal fees.
Frobose's latest project is a deep dive into the San Joaquin Tributaries Authority (SJTA), a group including the City and County of San Francisco, Modesto Irrigation District (MID), Turlock Irrigation District, Oakdale Irrigation District, and South San Joaquin Irrigation District. His interest was piqued when Larry Byrd, Modesto Irrigation District's (MID) representative to the group, was replaced by fellow MID Board member John Mensinger.
Described by Mensinger as "routine," the change angered Byrd and alarmed Frobose. Like many local farmers, Frobose is an avid follower of any and all water issues. But he's doubly attentive to issues involving Tim O'Laughlin because he and O'Laughlin have been at odds for years; their recent court battle is only the latest of many contentious encounters, most of them during OID board meetings. O'Laughlin is also lead water attorney for SJTA.
Among Frobose's major concerns is the effect of water transfers on local groundwater basins. The recent state-imposed Sustainable Groundwater Management Act (SGMA) requires local governments and water agencies, "to halt overdraft and bring groundwater basins into balanced levels of pumping and recharge." Nonetheless, OID depends on out-of-district water sales to finance below cost of delivery water to district farmers.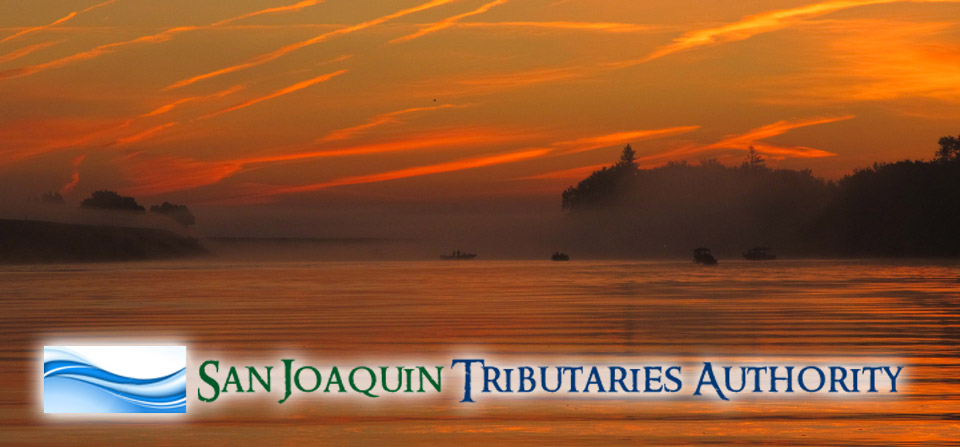 It appears that Frobose may fear O'Laughlin and the SJTA are prepared to recommend water sales as one way around the state's new water plans. It was because of its failure to evaluate the effects of water sales on declining groundwater basins that OID lost its court battle with the Oakdale Groundwater Association.
Frobose made his presence felt at SJTA almost immediately. As soon as he learned SJTA as a public entity is bound by the Brown Act and other strictures, he reminded the board clerk that SJTA had failed to give the required 72 hour notice for its next board meeting, scheduled for Monday, February 11. The meeting was cancelled almost immediately.
Larry Byrd said on February 10 that he had probably irritated O'Laughlin by asking that his bill be itemized a couple of years ago. "I don't remember exactly when it was," said Byrd, "but it was such a large amount I wanted it itemized so we could see where the money was going." O'Laughlin is thought by many to be the de facto chief executive of SJTA, in part because there is no formally appointed director.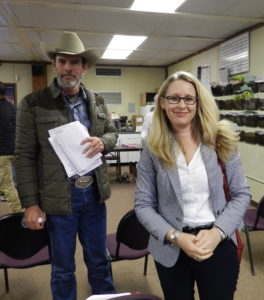 Byrd also said that in the past several members of the group wanted to hire an executive director, but others didn't. "Some of us thought we needed a watchdog, but we couldn't all agree. That's why Merced Irrigation District dropped out of the group," said Byrd, "their representative was doing all the work and it became too much."
Given it's funded by public money, there are some interesting omissions on the SJTA website, beginning with the lack of minutes and agendas. Almost immediately upon noticing the omissions, Frobose filed a public documents request for those minutes and agendas. He's also asking for copies of all attorney fees.
Whatever the case, it's almost certain Frobose will be showing up at future SJTA meetings, especially now that they're going to be posted in compliance with the Brown Act. And whether he's perceived as a crank or a concerned citizen, most everyone would agree with him that the people have right to know. Now they will.