Twenty-five years ago, Tony Madrigal made crude remarks to a female police officer during a late-night ride-along. Around the same time, he was cited for driving while texting. At one point, he had enough such traffic violations that his license was suspended. At the time, Madrigal served as a Councilmember for the City of Santa Cruz.
Fast forward to today, when Modesto City Councilmember Tony Madrigal is running for Stanislaus County Supervisor against incumbent Terry Withrow. Withrow has dredged up those incidents, now a quarter-century old, while asking whether Madrigal's behavior reflects, "our values."
Those who know Withrow's history of enthusiastic support for the man best known for "grab them by the pussy" aren't puzzled by his double standard.
Withrow's fealty to the former president includes routine MAGA virtue signaling by refusing to wear a mask at public meetings during a pandemic that killed more than a million American citizens. It includes Withrow's comment, "sincere people on both sides," about the January 6 Insurrection that resulted in at least seven deaths and over 150 injuries among local police officers in Washington D.C.
Are these our values?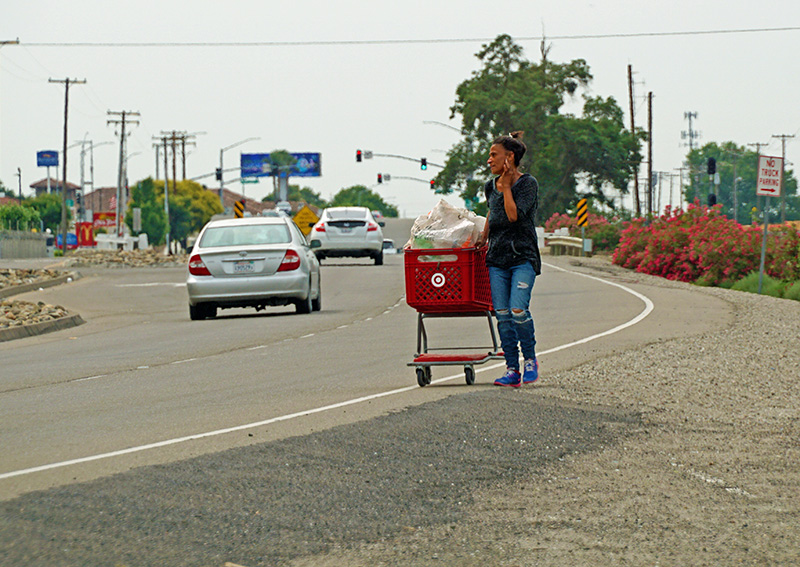 Most likely, after twelve years and so few accomplishments to run on, Withrow is desperate to divert attention from his term in office — four more years than the Constitution permits presidents. He recently released a video bragging about his involvement in construction of a building that will provide housing for "15 to 20" homeless people. That leaves only 3,000 or so Stanislaus County homeless to go, double the number from 2015, when Withrow and the county launched his much-touted "Focus on Prevention" program for homelessness.
Sort of like mounting a diving expedition to repair the hole in the Titanic, the "too little, too late" photo op is doubtless because Withrow is feeling considerable pressure about burgeoning homelessness, especially since the "Focus on Prevention" program has gotten so much attention and so few results. Withrow's role in closing the Modesto Outdoor Emergency Shelter (MOES), which got almost 500 people off the streets at a cost of $13 a day per person is another issue he'd prefer goes down the local memory hole.
Twelve years in office have made Terry Withrow a master of the Politics of Feeble Gestures. Homeless numbers rising? Let's have a photo op and hope no one notices the bodies on the sidewalks. Need something to run on? Let's open that Salida sheriff's substation just before the election.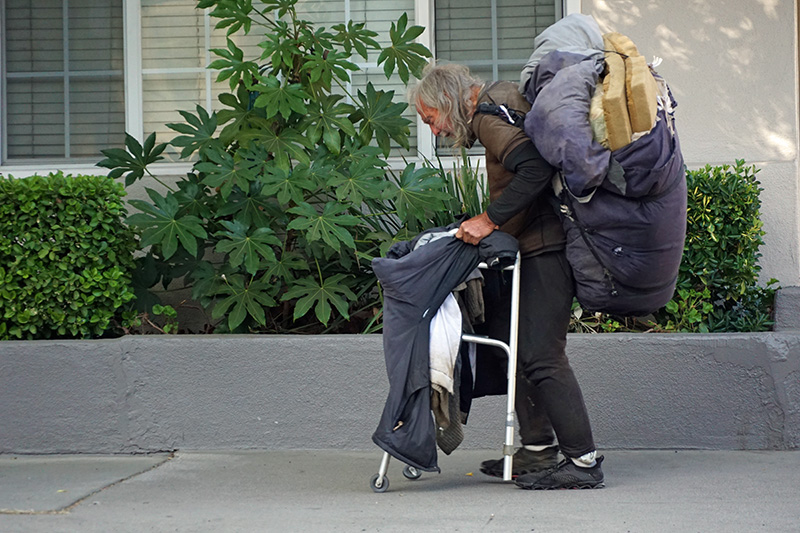 Withrow likes to brag that Stanislaus County is far better managed than the City of Modesto. He never mentions that the recent supervisors whose district encompassed the city had little interest in government and less energy. The District 4 seat that encompasses Modesto has served for years as a retirement home for tired Republican politicians with nowhere else to go. As a result, Modesto has lacked representation at the county level for over a decade.
Octogenarian Dick Monteith kept the seat warm before it was filled by an ailing Tom Berryhill when Monteith stepped down. Too sick even to campaign, Berryhill rode the family name into office just before passing away. Both men were passive rubber stampers for whatever their fellow board members put in front of them. Neither showed any interest in addressing the city's problems with homelessness and revenue shortfalls, even when the Stanislaus County budget surplus burgeoned.
With a 70/30 local tax split that favors the county, Withrow and his fellow supervisors love to crow about their $250 million  budget surplus while residents of the county's cities step over bodies in the streets and suffer from diminished public services. Without significant change on the Stanislaus County Board of Supervisors, things will only get worse.
Twenty-five years ago, Tony Madrigal accepted responsibility for his crude behavior and errors of judgment and continued in public service. Today, he's running against an incumbent who thought, "Grab them by the pussy," was perfectly okay for a presidential candidate, then signed off on a violent insurrection while members of congress were certifying the vote of the American people.
Are these our values?