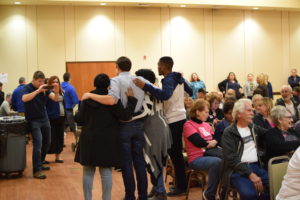 Continuing the blistering pace he set during his campaign for Congress, Josh Harder has been meeting one-on-one with constituents throughout his district since Saturday. He's also holding town hall meetings while visiting locales from Turlock to Tracy and points between.
Saturday, he hosted "office hours" at the Veterans' Center in Modesto, participated in the Women's March, and then held a town hall meeting in Ceres, where there was standing room only. The one constant at every event was people wanting photos with their new Congressman. Despite his hectic schedule, Harder obliged them all.
Only a year ago, Harder was seen by many as an outsider, an opportunistic pretender who was reaching far beyond his capabilities in thinking he could win in a congressional race against incumbent Jeff Denham—and that was before the highly favored Democrat Michael Eggman joined the fray.
But as the Harder campaign gained momentum, and especially after he won the June Primary, more and more people began to realize the Turlock native was made of stronger stuff than most had realized. Savvy political insiders like Tracy's Manuel Zapata recognized early on that Harder's commitment to Democratic principles was not only genuine, it was accompanied by an unusual capacity for work and a pragmatist's grasp of political realities.
Democrats in the San Joaquin Valley have always believed they must veer to the right in order to win elections. That's long been a truism, but only because most Valley elections feature low turnout—Democrats too rarely feel they have a candidate they can believe in.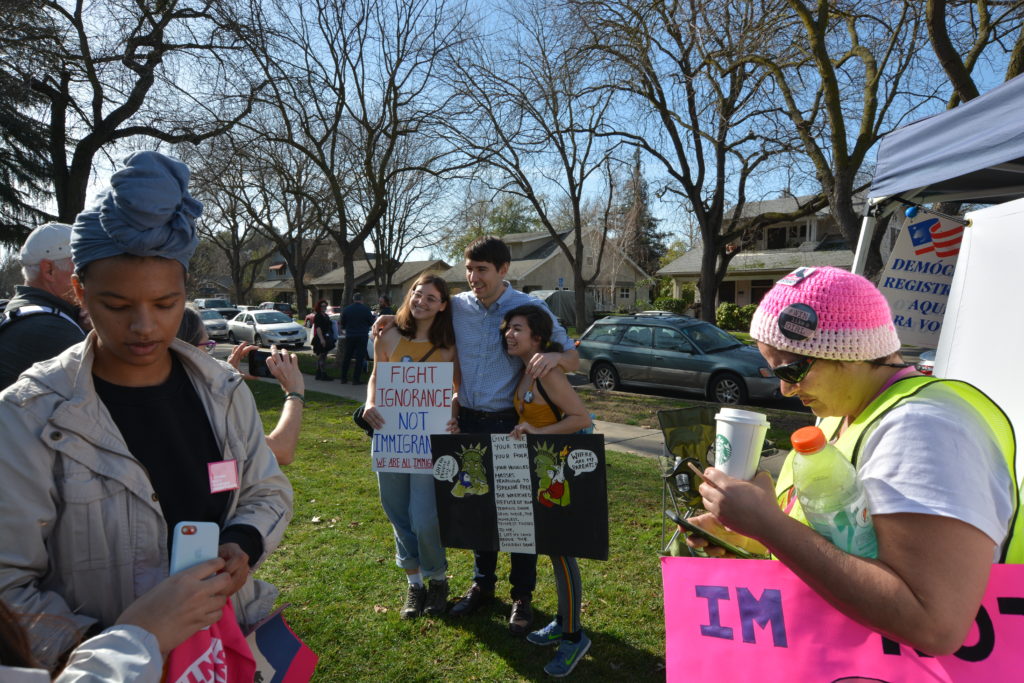 But rather than follow the conventional wisdom and stake out a "moderate" platform. Harder ran as true blue Democrat. He embraced Medicare for all, supported hard-working immigrants and Dreamers, and emphasized traditional Democratic issues like jobs and education—then he took his campaign to the people.
Just as he's doing on this weekend's "listening tour," Josh Harder sought out the people in his district who've long felt abandoned by government. He sought them out and convinced them he wanted the job of working for them—not for corporate donors, not for the wealthy one or ten percent, but for the people of the abandoned middle class who've learned the hard way that in America's new plutocracy hard work and family values aren't enough to keep from being skewered by the double cross of rising costs and diminishing incomes.
Harder's one-on-one meetings with constituents rekindled the flame of democracy in the hearts of thousands upon thousands of voters who came out in unprecedented numbers for an off-year election. Republicans throughout the nation have cried "foul" and insisted California elections must have been rigged to produce so many Democratic wins, but the fact is candidates like Josh Harder got people out to vote because they championed the causes that made America great—equal opportunity, fair play, living wages, affordable health care, and education for all.
At Saturday's town hall meeting in Ceres, a member of the audience entered the crowded room, looked around, and said, "What a contrast from Jeff Denham." The contrast was obvious as well to Dr. Richard Anderson, a retired Professor of Biology from Modesto Junior College, who said,
"Josh is setting up time for individual brief in-person appointments with constituents, all over his district.  Such a contrast to the disembodied telephone 'town halls' used by Mr. Denham. And Josh is asking for our input. What a change."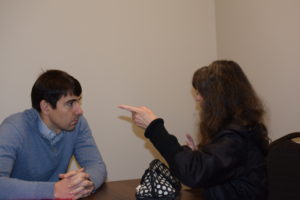 Those who've met with Harder often mention that he's a good listener. But they also notice something else, an underlying tension, an abundance of energy looking for a focus. And they realize that like a lot of successful businessmen, Josh Harder is results-oriented—he wants things to happen and he doesn't want to wait.
Given the ongoing gridlock in Washington DC, it will take more than one Valley Congressman to bring about the reform Harder and his constituents want to see happen now—but House Democrats have already proposed legislation that would help rid our government of corruption. HR-1 would reduce the influence of big money in politics and restore essential elements of the Voting Rights Act.
Though it's bound to be opposed by the Republican Senate, resistance to HR-1 will expose once again Republican dependency on the dark money provided by corporate donors and the one percent, while more and more people are taking notice. Change has only just begun.