Ever since the Dick Lang administration of the 1990's, Modesto City Government has been perpetually broke. Subsequent city leaders have had very little discretionary money with which to operate.
The present city council is considering whether to ask voters to approve a special sales tax within Modesto to alleviate ongoing budget shortfalls.
To decide whether approval of a new sales tax increase is warranted, voters need to understand how Modesto arrived at its present state of penury. Then, a government-wide evaluation of tax revenue streams is needed to determine whether to change course or add new revenue.
Past History
In the 1990's, Modesto's Dick Lang administration simultaneously built a convention center, a new police station, and half of the City-County Administration building. All three blockbuster expenditures were heavily financed; the city is still paying the mortgages.
Irresponsibly, Lang also heavily subsidized residential real estate developers, who paid insufficient infrastructure fees to cover their projects.
As a result of the Lang years, every subsequent city budget has been sucked dry to pay debt, build infrastructure not paid for by developers, and provide services at levels lower than delivered in the 1980's.
View of the Present
In 2022, we have fewer police officers per capita, less frequent street sweeping, and less tree trimming service than in the 1980's, before Lang. We also have more homelessness and an uglier environment.
Proposition 13 property tax limits are often blamed for service cutbacks, but that excuse paints an incomplete picture.
Looking at government-wide tax revenue streams, huge reservoirs of taxpayer money presently exist in the form of county budget surpluses but yield us no benefit. Money in the reservoirs is either not being spent, or is gradually diverted elsewhere because politicians who supposedly represent us aren't.
When Stanislaus County has a budget surplus of over $250 million and city streets are full of mentally and physically disabled homeless people, the effect is double taxation. First, we're taxed in dollars, then we're taxed by an ever-declining quality of life that results in lost business and depreciated property values. Current proposals to reapportion city/county tax splits are too little and too late.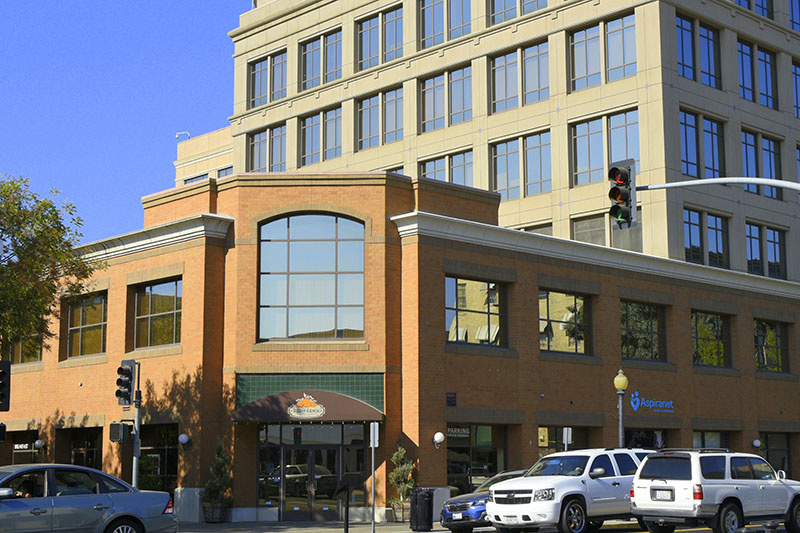 At the State of California level, tens of billions of dollars in this year's surplus tax collections are being fumbled. The governor and legislature propose to give everyone a rebate to offset gasoline price gouging. Instead, they should send desperately needed funds to cities and investigate the gougers.
Our state representatives are either clueless Democrats or powerless and clueless Republicans. Given our need, one would expect much more than the breadcrumbs Modesto has received. The fact that city leaders need to consider a new sales tax on top of the recently passed road tax is a disgrace.
In Stanislaus County government, the performance of elected representatives is unsatisfactory. With the $250 million budget surplus, one would expect sharing of unused taxpayer funds with cash strapped municipalities. After all, the cities and county serve the same group of constituents!
County funds are being hoarded "for a rainy day" while the flood of local misery is ongoing and rising. Is county government doing all it can to promote a better quality of life now?
When I served on the City Council in 2003, politicians' egos got in the way of good government. City and county leaders did not often work together cooperatively. How much cooperation and revenue sharing currently exists? Modesto talks about a sales tax increase while the state and county lounge in deep reservoirs of taxpayer money?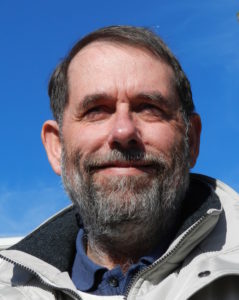 Since the beginning of the era of tight city budgets, the state and county have shirked their duty to provide health services. They have closed hospitals for the mentally ill. Public hospitals have been closed in favor of for profit institutions.
Dealing with the mentally ill was unwisely dumped on local police departments and cash strapped cities. Efforts are presently being made to improve the situation, but the existing reservoirs of unallocated taxpayer money indicate that more can be done before another tax increase is passed.
Modesto has been trying to craft and pay for homeless services, which was and still should be a responsibility of higher levels of government that have extra money. Modesto's struggle is tragic and so unnecessary.
Citizens should use the ballot box to remove politicians sitting on taxpayer money. Past city and county leaders responsible for Modesto's fiscal woes are out of office. Any current incumbents should be voted out. Voters should elect state and county leaders who will better manage and use taxpayers' money.