For most of the duration of the pandemic, Stanislaus County has been among the top five worst counties in the state for controlling Covid-19.  As of October 25, it was 12th in infection rates at 77 per 100,000 residents.
On the same day, the nearest county to the north, San Joaquin, registered 58 positive tests per 100,000; to the south, Merced County had 54. Nearby Alameda County had 40 cases per 100,000 people and San Francisco County had 27.
Given that Alameda and San Francisco Counties have far more people situated more closely together, it's reasonable to wonder why they've been able to control the Coronavirus better than Stanislaus County. It's also reasonable to wonder why Stanislaus's neighbor counties, San Joaquin and Merced, have done better.
One obvious answer is poor leadership.
In April, seven of Stanislaus County's nine mayors signed a letter to Governor Gavin Newsom requesting permission to reopen in opposition to stay-at-home orders and commands to close non-essential businesses. City and county leaders have repeatedly insisted on re-opening despite recommendations of epidemiologists throughout the world.
Of local leaders in California Congressional District 10, only Congressman Josh Harder has been pro-active in addressing the Coronavirus. In April, while district mayors were pushing to reopen, Harder was distributing personal protective equipment throughout his district. Early on, he anticipated shortages and addressed what would become a pressing need.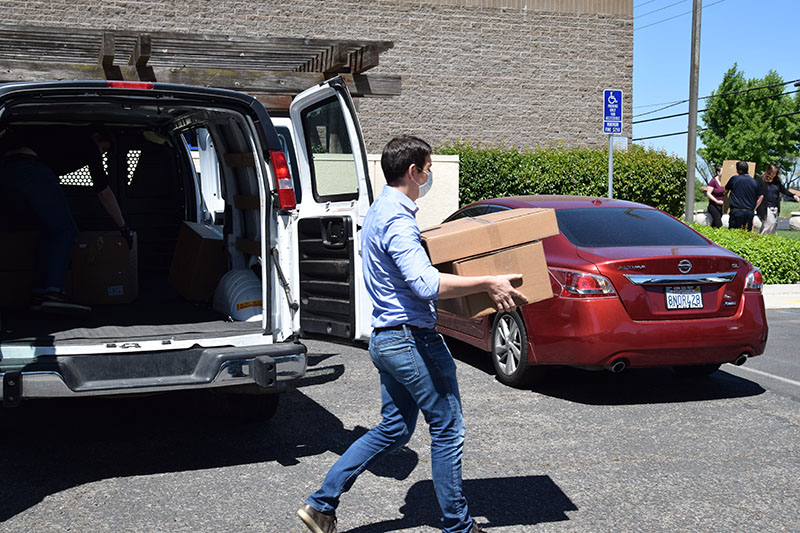 Most of our local leaders were reluctant to wear facemasks, and even now many are seen in public without them. A recent study by Vanderbilt University showed that increased numbers of hospitalizations for the Coronavirus are greatest in counties without mask mandates.
Too many of our leaders have followed the example of President Trump by dismissing the pandemic as just another outbreak of the flu. While other nations have followed science and brought the virus under control, the United States is still facing rising numbers of infections and deaths.
Simple recommendations to wear masks, practice social distancing and avoid crowds have proven too difficult for local leaders who never could see the connection between controlling the pandemic and reopening safely. As a result, Stanislaus County is still teetering between red and purple status, with purple being the more restrictive category, even while four Bay Area counties have moved from red to orange and welcome diminishing restrictions.
With the pandemic still rampaging throughout the nation, and predictions that the death toll could reach one million by February if we continue to defy the simple recommendations of our best health professionals, voters should look closely at local leaders who are running for reelection and reject those who failed us during the greatest national crisis of this new century. The best thing that could happen for our region is government by leaders who value science over politics — and that means we need new leaders.
We've already suffered severe economic consequences resulting from the failure of local leaders to encourage and model behavior that is proven to save lives and lead us back to open businesses and schools. We have a Congressman who has shown us the quickest way back to health and prosperity is by following the guidelines of our public health professionals. Now we need supervisors, mayors, and councilmembers who can follow his lead.