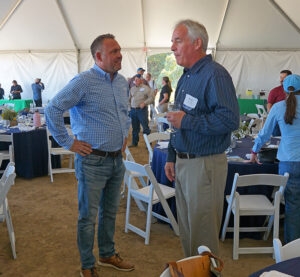 California State Assemblymember Adam Gray moved closer to entry into the Valley's Natural History Hall of Fame last Friday, when River Partners honored him for "leadership and dedication to restoring rivers in the San Joaquin Valley, giving new life to ecosystems, enriching communities, and ensuring a bright future for the entire region." He joined several other honorees — including the Bill and Mary Lyons family and legendary U.S. Fish and Wildlife Biologist Kim Forest — at Dos Rios Ranch in Stanislaus County, newly designated as a State Park.
As he accepted the award, Gray also voiced the theme and spirt of the event when he said,
"We too often focus on division and failure instead of collaboration and success."
Gray's acquisition of $40 million in state funding to expedite River Partners' restoration of local rivers, floodplains and riparian forests brought about a huge outpouring of support for projects that enhance wildlife habitat, improve flood control, aid in carbon sequestration, facilitate groundwater recharge and stimulate local economies. Located near the confluence of the Tuolumne, San Joaquin and Stanislaus Rivers, the Dos Rios Ranch is an ideal demonstration site for River Partners' mission to restore sustainability and resilience to our rivers and wetlands.
Thus far in 2022 alone, River Partners has channeled $13,303, 620 into local communities where they have a presence — $163, 303, 620 since 1998. In a little less than a quarter of a century,  River Partners has planted over four million trees, captured well over a million metric tons  of greenhouse gases, and conserved over a billion gallons of fresh water
In keeping with Adam Gray's theme of collaboration and success, Friday's event featured luminaries with long and illustrious years of service to restoration and conservation of the Valley's river and wetland ecology. Peter Drekmeier and Patrick Koeple of the Tuolumne River Trust, Native Americans Dore Bietz and Kimberly Stevenot, and Tim Ramirez of the Central Valley Flood Protection Board joined River Partners' President Julie Rentner in a celebration of recent successes and promises to redouble future efforts.
River Partners Dos Rios Celebration 14 October 2022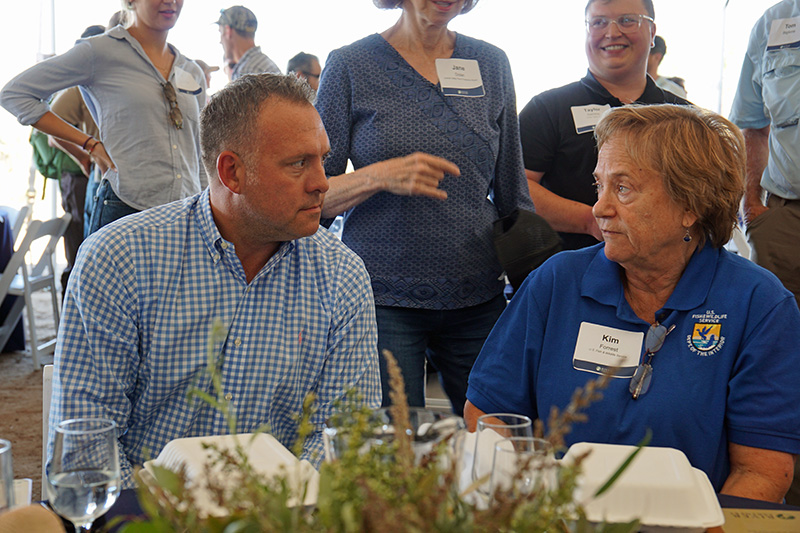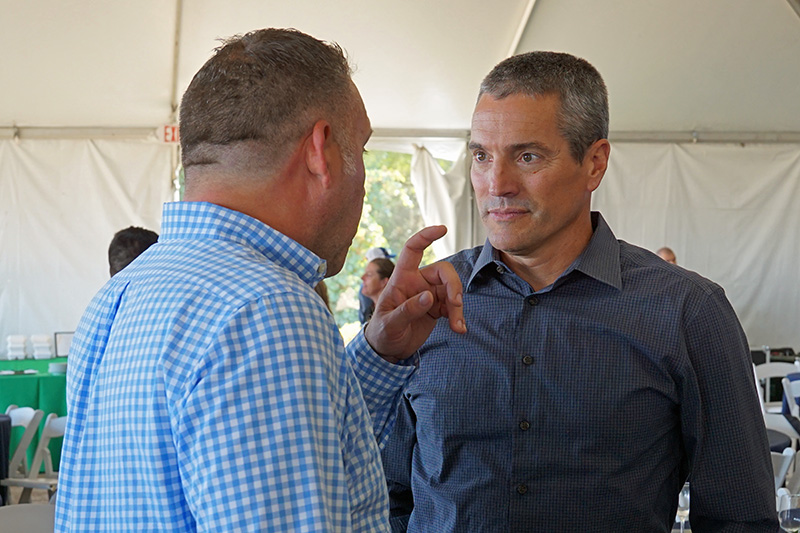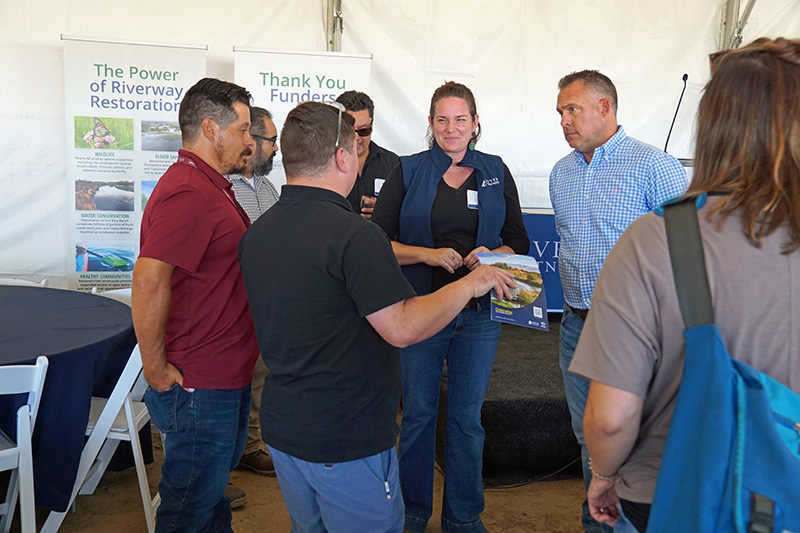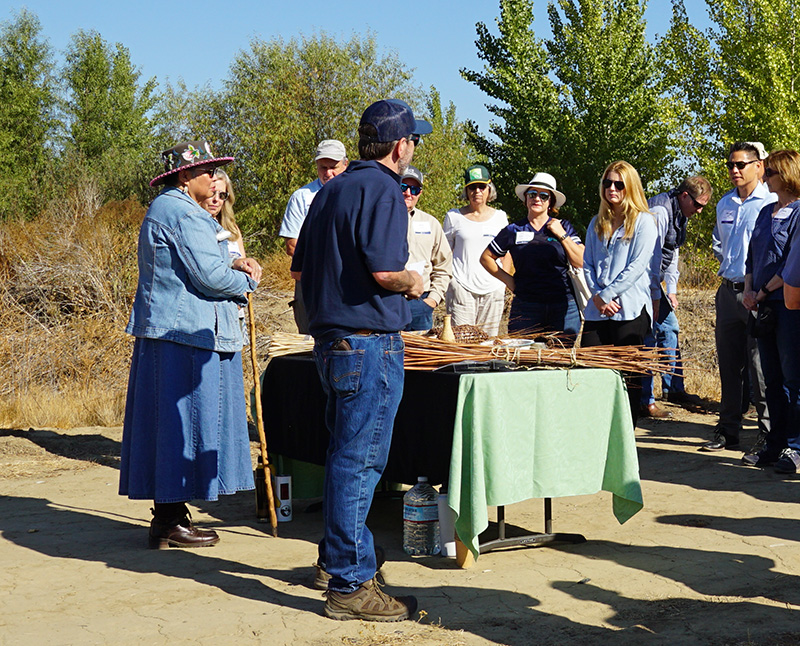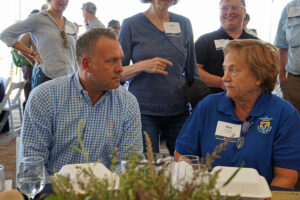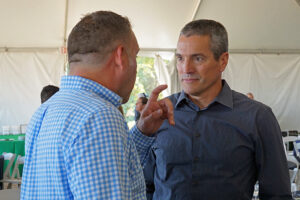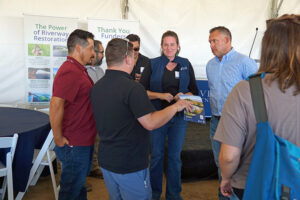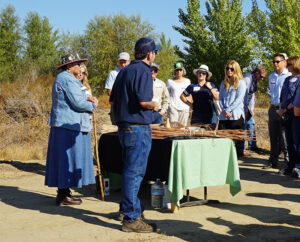 Keynote Speaker Wade Crowfoot, California's Secretary of Natural Resources, emphasized the power of restorative nature to lift people's spirits even in difficult times such as these. Bietz and Stevenot have joined River Partners in planting native vegetation, including sedge, deergrass and dogbane. They're also keeping alive native traditions like basket weaving so that they can be passed down to future generations.
In these years of what has come to seem like permanent drought, the value of conserving and restoring nature has never been more apparent. In the words of Julie Rentner,
"The time is now to channel historic public investments in climate resilience and infrastructure to our beloved communities and ecosystems where it is needed most."
With its emphasis on rivers and water, River Partners brings resources of science, coalition-building, fundraising and hands-on labor to healing and restoration of the vital tributaries we all need for survival.
In conjunction with the adjacent San Joaquin River National Wildlife Refuge, River Partners has helped restore the native of population of Riparian Brush Rabbits from an endangered low of 300 bunnies to a new high of 3,000. The ongoing recovery of the rabbits is due to habitat restoration, which has also benefitted avian species like the Aleutian Cackling Goose and Least Bell's Vireo.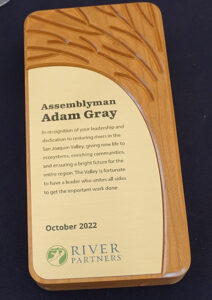 As much value as rivers, floodplains and riparian forests have for wildlife, they offer even more for us. As our climate warms and rainstorms become less frequent but more intense, living rivers like the three that flow together near Dos Rios will provide flood control, groundwater recharge, and way stations for migrating salmon.
The new state park will be a natural gathering place and cooling center for people from all the Valley's diverse communities, promoting good will and the shared values that arise from a love of the great outdoors.
With leaders like Adam Gray and Wade Crowfoot joining the vanguard of our rivers' veteran stewards and guardians, Valley citizens have every reason to believe we will succeed in bringing back not only our mighty rivers, but also the living spirit of the land itself.