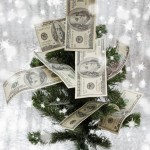 Even though departing Modesto Irrigation District (MID) General Manager Allen Short has been Executive Director of the San Joaquin Tributaries Authority (SJTA) since May, the Modesto Bee announced his appointment to the job just last Friday. Short will officially begin the new job January 1, one day after he leaves the MID.
The SJTA includes six water districts. It's essentially a lobbying agency whose joint powers give it more political heft than the districts would have if operating alone.
The announcement has to burn those MID Directors who've found Short both domineering and secretive. The MID will be kicking in a percentage of Short's yet-to-be-determined new salary, and just at a time when Short is leaving under fire for an attempt to sell water to San Francisco, a possibly illegal Falling Water Charge, and payouts made without MID Directors' full knowledge.
The SJTA was created when the state and federal governments began asserting their dominion over water rights. Local districts feared they would lose their traditional allotments when the state began diverting water for the survival of fish and the San Joaquin Delta.
Recently, the SJTA has taken firm stands against increasing river flows for the health of fish, including salmon and steelhead trout. Since increased flows will also be necessary for the survival of the San Joaquin Delta, it will be interesting to see whether Short and the SJTA succeed in their efforts against both the state and federal government.
Given Short's recent support for selling water, one has to wonder whether the role of the SJTA will change now that he's officially its lead management. Theoretically, Short will be directed by the districts, but given his history of independence, it wouldn't be surprising to see him determine the direction of the SJTA with minimal input from his supposed supervisors.
Short will be working with an old ally. Former MID General Counsel Tim O'Laughlin, who resigned just before Short did, is also the attorney of record for the SJTA. O'Laughlin is himself a strong supporter of water sales, and has recently helped the Oakdale Irrigation District facilitate a sale to the city of Brisbane.
Many close followers of Short's record at the MID believe there will be even more damaging information to come about his missteps as General Manager. When MID ratepayers discover the full extent of Short's harm to the district, they too may bristle at the thought of keeping him on the payroll, even if only for a percentage of his salary.
In the worst-case scenario, Short and O'Laughlin will continue their campaign to sell local water to the highest bidder. If they do, the recent fireworks over their plan to sell water to San Francisco will seem like a minor skirmish compared to the furor to come.