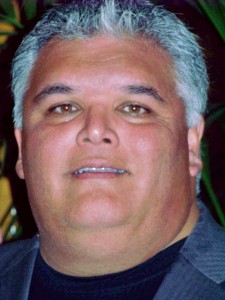 The two best economic indicators last week weren't in the business section of your daily newspaper. Instead, they came in the form of a political announcement and a little-noticed vote by one of the most obscure committees in county government.
The political announcement was Dave Lopez's formal declaration he would run for Mayor of Modesto against incumbent Garrad Marsh. Citing his opposition to Marsh's proposal for an increase in the sales tax, Lopez said he would manage the city more like former Mayor Jim Ridenour.
The vote occurred at the March 25 meeting of the Local Agency Formation Commission (LAFCo) for Stanislaus County. One of the best kept secrets in the state, LAFCo is charged with "discouraging sprawl" and approving jurisdictional boundaries and spheres of influence for the county's cities.
In many counties, LAFCo fails to fulfill its function mostly because the public has little awareness of existence. That was the case in Stanislaus County until the election of Supervisor Jim DeMartini. A staunch proponent of farmland preservation, DeMartini became an active member of LAFCo's governing committee and now serves as chair.
Though DeMartini has provided the energy and oversight to assure that LAFCo serves its mission, there are never-ending attempts to stack the commission with pro-growth members. That's what happened recently when Brad Hawn and Amy Bublak were appointed.
Last Wednesday, Bublak and Hawn supported a drastic reduction in developers' fees for farmland mitigation. The proposal to reduce fees lost by one vote; DeMartini and fellow Supervisor Terry Withrow voted to maintain the current fee structure.
So what do the LAFCo vote and Dave Lopez's announcement have to do with the economy? Both are signs local developers are ramping up for another growth boom.
Garrad Marsh has a stellar record for supporting mitigation for loss of farmland. When the Modesto City Council voted in favor of reducing developers' fees for mitigation, only Marsh and Councilmember Jenny Kenoyer voted against the reduction. Dave Lopez joined all the other councilmembers in supporting reduced fees.
During recessions, developers show little interest in local politics. When the economy heats up, they try to maximize opportunity and profits by putting their supporters in office.
Dave Lopez hopes to gin up enough anti-tax hysteria to unseat Marsh. He could also siphon votes from Marsh in a crowded race. Crowded races are among developers' favored strategies for winning local elections because they often result in run-off elections. Run-offs tend to neutralize the incumbent's advantage.
Developers are already confident they have enough votes on the Modesto City Council. With a replacement for Marsh, they could direct city growth policies for the next eight years. They could also keep putting pressure on LAFCo to become more growth-friendly.
The economy is heating up and developers are moving to spur another growth boom. Voters beware: When the economy improves, the Asphalt Empire rises. The consequences are sprawl, stressed social services and infrastructure, and long recessions.