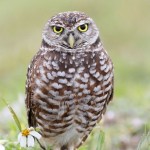 Stanislaus Audubon Society has appealed a decision by the Stanislaus County Planning Commission to allow owners of the historic Willms Ranch to split the 2,384 acre property into 42 parcels without requiring an Environmental Impact Review.
The crux of the argument for the Audubon Society is the failure of the Willms' proposal to address significant environmental issues, especially those involving agriculture and wildlife. The Planning Commission accepted the Willms' argument that further studies would be needed only if permits are issued for homes to be built. Stanislaus Audubon is arguing in part that the split is tantamount to a trigger for building and houses are almost certain to follow.
The Audubon chapter also claims that wildlife studies of the property were far too cursory, and omitted use of the property by Bald Eagles. Members of the chapter have seen Bald Eagles foraging over the property. While Bald Eagles are better known for frequenting lakes and rivers, they also often feed on carrion in grasslands and pastures.
The appeal cites a December 6, 2007, letter from the Department of Conservation that notes forty acre parcels are too small for cattle grazing and will likely result in "hobby farms." That prospect alone is sufficient to require an Environmental Impact Review (EIR) says Audubon. Willms' attorneys argued that the split was for reasons of "agricultural finance," but Audubon countered that such a reason doesn't negate the "fair argument" of the Department of Conservation.
Members of the Planning Commission emphasized the importance of property rights, but that argument, though important, ignores fundamental issues when agricultural land is split. If property rights were the only issue, we wouldn't need country supervisors and planning commissions. The San Joaquin Valley is no longer the home of limitless resources and endless horizons. More than ever, we need to plan carefully and consider the consequences of every planning decision.
The Willms Ranch hosts any number of wildlife species and most would agree its highest and best use is for cattle grazing. Burrowing Owls, Lesser Nighthawks, Bald and Golden Eagles, and Prairie Falcons are only a few of the bird species that frequent the area. Add badgers, Tiger Salamanders and other denizens of nature, and the inventory of wildlife is both impressive and sensitive.
The Willms' tentative map shows a network of roads going to every new parcel. The plan certainly looks like a trigger for housing. The Audubon argument points out that the "agricultural finance" argument put forward by Willms' attorneys depends on increased land values from the enhanced prospects for development.
The American Farmland Trust has argued that ranchettes are a threat to agriculture in the northern San Joaquin Valley. It's difficult to see how hobby farms represent much less a threat. At the very least, the proposed Willms parcel split  should receive a thorough Environmental Impact Review.