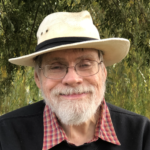 MAMA award-winning singer/songwriter Patty Castillo Davis is quick to admit that, even as a little girl, she was all about the words, the music, and the beat as she sat in front of the television watching Nancy Sinatra power through the lyrics of "These Boots Are Made for Walkin'."
"I loved Nancy, and I wanted those white boots, and that blonde mop top – I wanted to be her." Ms. Castillo Davis recalls, chuckling.
"I knew I wanted to be a singer and make up my own songs. But when I saw Buffy Sainte-Marie in San Pedro, that's when I really identified with a singer because she looked like me. I just stood there and was mesmerized by her. That was transformational."
Born and raised in Modesto, Patty Castillo Davis feels a strong connection to the Valley, where her parents met and fell in love.
"I'm very thankful that my parents come from eclectic backgrounds. My dad is a Mexican-American from Corpus Christi, Texas, and my mother was born in the Valley. My father is from a migrant family and worked through much of the heartland of the Valley on ranches and farms, and he's told me a lot of stories. There are so many opportunities for music and musicians here. I'm not sure I would find that elsewhere, which is another reason why I feel I'm where I'm supposed to be, and feel so connected." 
The music brought into the house in her childhood was eclectic as well — Hank Williams, the Supremes, her dad's Tejano music, Carole King, Peter, Paul and Mary, Bob Dylan, Joan Baez and Aretha Franklin, among others — percolated up as influences on Ms. Castillo Davis through those early years, nudging her closer at every turn to her dream of becoming a singer.
"All those singers made me love music all the more, and I would try and emulate them," she remembers.
But another singer was destined to provide an even more profound impact on the aspiring artist and her music.
"As I got older, and as I realized I wanted to be a performing artist, I didn't think there was a place for me,  until I listened to Linda Ronstadt. I had been listening to Linda all along, but now she gave me permission to be an artist, including singing in Spanish, and singing songs by men written for men, and not changing lyrics."
As Ms. Castillo's Davis passion for music began flowering, an episode occurring during her high school days had another lasting effect on her.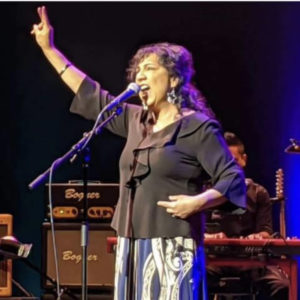 "I worked on my school newspaper, as the editorial editor, and we got word one day that there was going to be a cross burning in Ceres. This would have been in 1981. I begged my parents to let me go and see what was happening, and then to write about it, but they would have none of it. But my parents planted the seeds in me to fight for social justice. The fact that I'm living in Ceres now and we're still talking about racism at the level we are is really shocking. It's very telling how deeply rooted racism is and how we think we've made so many strides toward equality, but in reality we haven't come very far at all."
That passion for social justice — and an equally deep empathy for others and their struggles — runs like a river through all of Ms. Castillo Davis' stirring music.
"My music is very transparent," she explains.
"If anyone listens to my music, they can pretty much know who I am and the experiences I've had in my life. It's almost too personal, at times. I write a lot about women's issues, about domestic violence, not because I've experienced that trauma, but I know a lot of people who have. A lot of times I write a song because it's very freeing, and because I'm trying to educate. I have a song called 'Music and my Horse,' it's a stark story about domestic violence, but when I play it with my band people are dancing to it. But if they listen to it later, maybe they'll reexamine it then, and think about the lyrics."   
A two-time winner of the Modesto Area Music Association's Awards, (first time for Best Unplugged/Singer Songwriter; second time for Best Americana Band) Ms. Castillo Davis and her Patty Castillo Davis Band are much beloved and sought after throughout our area.
Backed by three excellent musicians (Joe Barretta, guitar, David Rogers, drums, and Tim Allen, bass and keyboards), she wanted to make a definite statement when she chose the name of the group.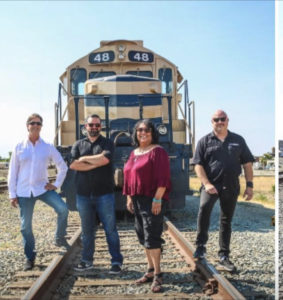 "I believe that women can fill a venue, and that women can be the headliners for bands. I made it my mission to do those things, and to speak about the gender gap," Ms. Castillo Davis points out.
"The band is very focused on my influences and original music. The gentlemen are the perfect fit because they know me and what my music means I don't have to tell them what to do – they just know. That's why we work so well together as a band."   
Whether it's organizing a coat drive during the holidays for the clients of Interfaith Ministries of Modesto, or pitching in where she can with women's shelters, or working closely with Peer Recovery Art Project to help end the stigma of mental illness, Ms. Castillo Davis is there for the community.  People know they can count on her.
Not surprisingly, the Stanislaus County Commission for Women recognized her as one of Stanislaus County's Outstanding Women in 2019. "That award was very special to me because music is not always appreciated in that way.  But I love to use music to bridge gaps and help people."
Of course, the current nationwide movement  protesting against systemic racism and oppression in the wake of the police killings of George Floyd and Rayshard Brooks has been much on Ms. Castillo Davis' mind of late:
"These terribly sad stories where a person of color has died at the hands of the police are so jarring – but rather than being sad for a day or a short period of time, there's something about this that has caught fire, that has everyone seeing themselves, that has everyone saying let's examine our conscience and figure out where we are, We're just so tired. We just want to empower each other and put people on our shoulders, and lift them up that ladder where we are supposed to be in the first place. That place where we all belong."
*Patty Castillo Davis can be seen regularly at the Modesto Certified Farmers Market. She performs with both the Patty Castillo Davis Band, and a Gathering of the Vibes (with Steve Ashman, Claudia Streeter, Gary Nelson, and the members of her other band.