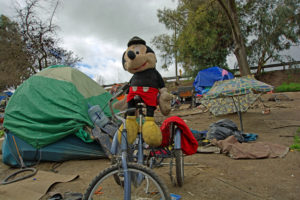 The last days of Beard Brook Village were like the aftermath of a natural disaster— people pawing through the rubble of discarded clothing, bicycle parts and cooking utensils, a stream of humanity pushing shopping carts, baby strollers, and wheel chairs to and fro, and loose dogs everywhere.
The debris-strewn chaos of Beard Brook was in stark contrast to the city's new encampment, tentatively called Gateway Village, where uniform rows of identical tents spread out on a bluff overlooking the Tuolumne River only a few hundred yards from Beard Brook Park.
But up close, even the military order of the new encampment showed signs of yielding to the persistent entropy of homelessness. Despite applications of wood chips meant to keep the place dry, heavy rains have left pools and mud most everywhere. Seemingly oblivious to constant warnings, many campers have been stacking random belongings outside their tents in violation of one of the new rules for residents.
Nonetheless, in countless ways, the new site has offered many people a vast improvement over Beard Brook Village. Most villagers now have considerably larger tents—the new ones are 10×10—and better security than they did at Beard Brook. There are more coordinated service efforts, and more staff to assist people with special needs.
While many campers were spooked when a chain link fence went up around the new site, the fence has proved helpful in stemming the constant flow of outsiders, opportunists and outlaws that afflicted the Beard Brook site.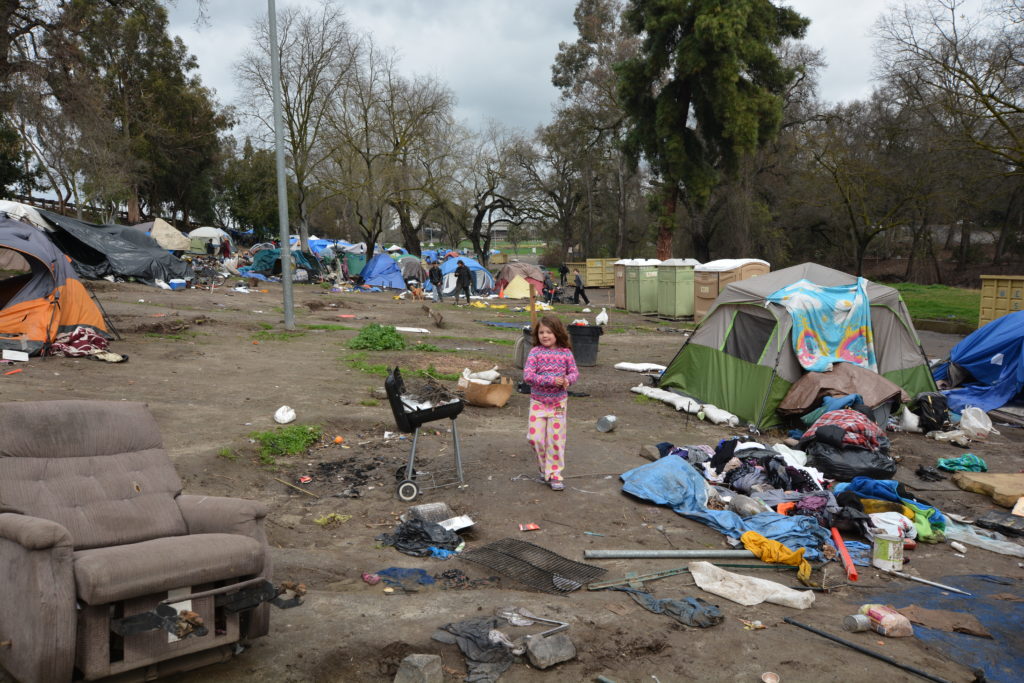 Especially for the elderly and infirm, just being on level ground is a vast improvement over the steep slope at Beard Brook. Picnic tables in front of a small trailer at the north end of the camp offer a gathering place where people can share morning coffee and pastries, and the trailer is staffed by outreach workers and volunteers ready to help almost every day.
While city and county authorities have done an outstanding job directing the transition from Beard Brook to Gateway, problems loom. Local spokespeople keep insisting the encampment is temporary and will be taken down by June or August at the latest.
But thus far, the only alternative to camping is a plan to add 180 beds to the nearby Berberian Shelter, run by the Salvation Army. There's also a proposal to purchase another Salvation Army facility on 7th and I streets in downtown Modesto and use it as transitional lodging for families.
At slightly over 200 more beds, the proposed alternatives to camping will fall far short of accommodating well over 400 people, the peak population at Beard Brook. And that's not even counting the hundreds who remain downtown, and in streets and parks throughout the city.
Many people have forgotten that Beard Brook Village came to be as the result of a ruling by the Ninth Circuit Court that homeless people could not be prosecuted for sleeping outside if no alternatives were available. Local authorities made a wise decision in allowing people to camp, but have been stymied by the costs and obstacles in the way of more permanent solutions.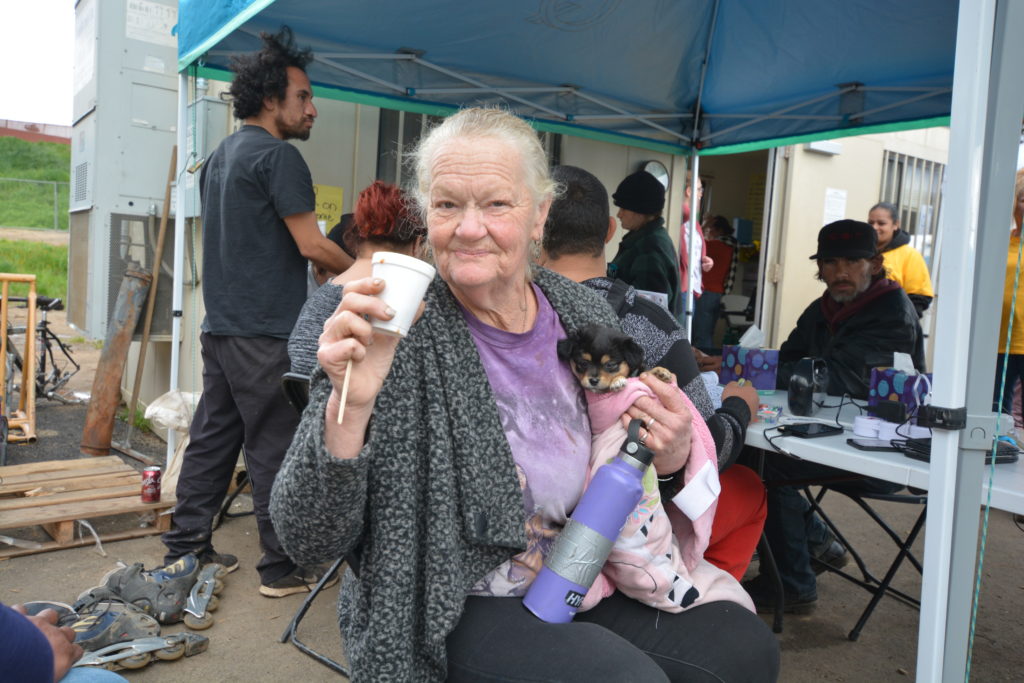 There's also a persistent myth that homelessness will be solved when people get back on their feet and become self-sufficient. Anyone who's had a close-up view of homelessness realizes the problem does not stem from any single cause, and most especially not from a failure to work.
First and foremost, a very large percentage of homeless people—some say as many as a third—are seriously mentally ill. There's also a growing population of elderly homeless people whose Social Security incomes haven't kept pace with housing costs, and another segment whose disability incomes have followed the same trajectory. Hardly any members of these groups will ever work enough to become self-sufficient.
Conventional wisdom attributes homelessness to drug use—the needles!!!—but drug use is often a consequence of homelessness rather than a cause. And until we start treating it as a health problem rather than a character failing, we'll make no progress on reducing its effects.
The one thing we do know with certainty is that conventional treatments for addiction work with only a small percentage of users, so that's another segment of the homeless population that isn't going to be up and on its feet anytime soon.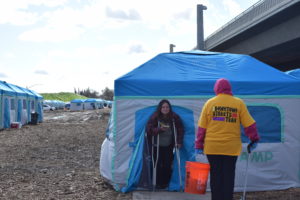 The other stark reality is that in the new economy, work doesn't necessarily lead to housing. For many in the San Joaquin Valley, $12 an hour is above average pay; no one can find satisfactory living conditions on that sum, especially if they need reliable transportation.
To their great credit, local authorities have managed the manifold problems of sheltering homeless people very well so far. Smart city cops and closely involved county staff people have handled a devilishly difficult situation as humanely and efficiently as anyone could expect, but no one has yet offered a convincing plan for what comes next.
Given the magnitude of the problem, no lasting solutions to homelessness will happen without large infusions of federal and state money, no matter how much we wish otherwise. Meanwhile, many people closest to the problem are agreeing that camping is a better option than a return to the streets.
Absent realistic alternatives, local authorities would be wise to listen. Beard Brook Village may be past history, but for the people who camped there and the many others like them, there's still no end game.