Known variously as "The Godfather of the Tuolumne" and "Mr. Tuolumne," legendary Sierra Club member and activist Bob Hackamack passed away last week. An avid rock climber, canoeist and kayaker, Hackamack was one of the earliest conservationists to realize the ecological value of San Joaquin Valley watersheds. His training as a Chemical and Systems Engineer enabled him to provide meticulously detailed criticisms of proposals that would have weakened the Tuolumne River's esthetic and natural values, especially with regard to migrating salmon and Steelhead Trout.
A longtime resident of Modesto, where his home was located along the banks of the river he so loved, Hackamack moved to Twain Harte with his wife Jean several years ago. Jean passed away at age 92 in 2020.
Hackamack was a major player in the effort to achieve the "Wild and Scenic" designation for the Tuolumne, a federally protected status that prohibits development that would damage the river's recreational and ecological value.
In an April 24 letter to Friends of the River and other interested parties, Tuolumne River Trust Executive Director Patrick Koeple wrote,
"Bob Hackamack is a Tuolumne River legend and was an early advocate for protecting the river from San Francisco's proposed Clavey-Wards Ferry project, a series of hydroelectric dams, reservoirs, and penstocks on the last remaining whitewater stretch of the Tuolumne. It's hard to understate the important role Bob played in protecting the Tuolumne from this massive project, which would have drowned the world famous whitewater run, world-class trout fishery, and beautiful, wild river canyon under unnatural reservoirs. Bob was so devoted to the Tuolumne River that it is difficult to separate his personal biography from a history of campaigns to protect and restore the Tuolumne River since the late 1960's."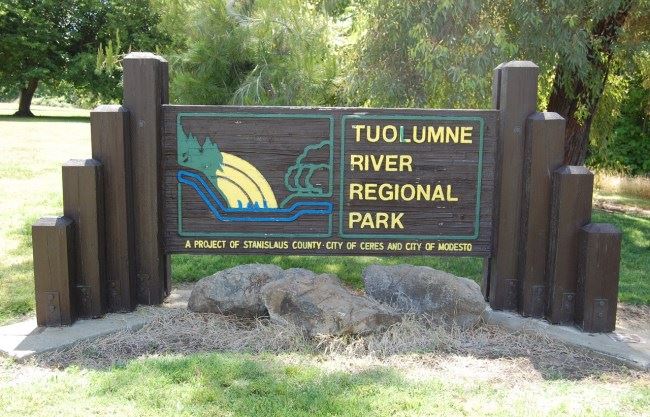 Hackamack's leadership and expertise set new standards for conservation as he demonstrated again and again the flawed analyses of those who would commodify and retail water for private gain. A founding board member of the Tuolumne River Trust since 1981, he continued to serve on the board until last year.
In a 2012 interview with The Valley Citizen, Hackamack commented on the illusory value of water sales by saying,
"Water sales are legal and encouraged by the State Water Resources Control Board (SWRCB) to transfer water from low value uses to higher value uses, which is thought to reduce waste of water and reduce the need for more dams. The FERC  (Federal Energy Regulatory Commission) can tip that scale of uses toward protecting and enhancing natural values by requiring more water be devoted to fish, wildlife, recreation and the aesthetics of the Tuolumne from La Grange to its confluence with the San Joaquin if there is enough public interest in doing so. Also, the SWRCB is now pressing diverters in all of the Sacramento and San Joaquin river watersheds to use less water and send more of the water under their control into the Sacramento/San Joaquin Delta for the health of that water body. Increased fall, winter and spring release of water into the Tuolumne at La Grange is one of those higher value uses to the California economy as well as in the other values for this river."
As fitting for a man who has a whitewater rapids named in his honor ("Hackamack's Hole"), Bob Hackamack's words are as relevant today as they ever were. May he rest in peace.