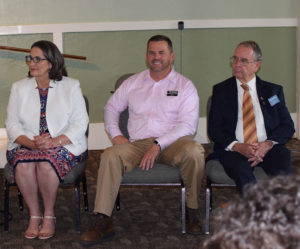 With all but a few votes now counted, it appears the turnout for Democratic candidates in California Congressional District 10 (CA-10) was up over fifty percent from 2014, the last off-year election. In the 2014 primary, Democrats Michael Eggman and Mike Barkley totaled 30,809, with Eggman logging 19,804 votes.
This year, with six Democratic candidates' names on the ballot, total Democratic votes were 49,611—but even with the dramatic increase in turnout, Democrats narrowly escaped a shutout for the General Election in November.
Republican Ted Howze handily beat every Democratic candidate except Josh Harder, and pulled in 15,127 votes. That's almost 5,000 votes more than Michael Eggman, a two-time Democratic candidate who jumped into the race just before the filing deadline and was heavily favored to finish second to incumbent Republican Jeff Denham.
Himself a late entry, Howze clearly saw an opportunity to take advantage of California's "jungle primary" rule, which sends the first and second place finishers of the primary into the General Election, regardless of party. Howze's shrewd analysis of Denham's need to curry Latino votes by pretending to be sympathetic with Dreamers and working immigrants enabled him to run to Denham's right on immigration by favoring the more Draconian policies of Donald Trump.
Using mostly his own money and taking advantage of name recognition gained from his term as a Turlock City Councilmember, Howze targeted ultra-conservative voters and emphasized Denham's absence from the district, as well as his hypocritical stance on immigration. Had it not been for Josh Harder's unprecedented district-wide blitz, he might have snuck into the General Election.
But no one, Democrat or Republican, could have anticipated Harder's relentless quest for votes. From meeting rooms in Denny's Restaurants to residential back yards, churches, and coffee houses, Harder dug for votes wherever he could find them.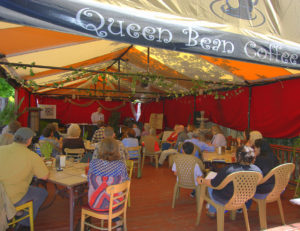 His daily itinerary might feature stops in cities from Turlock to Tracy, and his volunteers also kept up a torrid pace. With three days to go until the June 5 election, Harder was still campaigning with a sense of desperation.
"Even if we had a poll that said we were up twenty percent," he said, "I'd still be campaigning as hard as I could."
By Election Day, Harder was cautiously optimistic. "I think we might sweep Newman," he said, showing an attention to detail that typified his campaign from its beginning in late summer of 2017. With a population of just over 11,000 residents, Newman is often overlooked in congressional races, but Harder had volunteers knocking on doors everywhere and monitored their reports closely.
Even so, Harder's 17,691 total only beat Howze by 2,564 votes. If there's good news for Democrats, it's that Jeff Denham finished with 38,962 votes, far short of his 2014 total of 44,237 votes. But Denham's and Howze's combined total of a little over 54,000 still beat the combined Democratic total by almost 5,000 votes.  A pessimist might argue that the Republican total puts CA-10 out of reach of any Democrat, but a closer analysis suggests 2018 could be the year of change.
In 2016, Hillary Clinton won Stanislaus County by almost two full percentage points, even while Michael Eggman was losing the congressional race by over four points. While CA-10 also includes parts of Tracy and Manteca, those cities generally are more likely to vote Democratic than Stanislaus County as a whole.
The takeaway? On June 8, even before the final tallies were in, the Cook Political Report rated CA-10 a tossup. Ted Howze may have come within a couple of thousands votes of blasting Democratic chances altogether, but most experts think Democrats still have at least an even chance in November.
The key will lie in bringing the various elements of the local party together and getting the vote out for Josh Harder. If that happens, Democrats' narrow escape from a Ted Howze bombshell will fade into dim history amid the cheers of a victorious celebration.