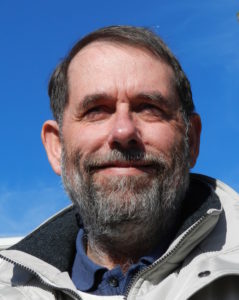 In Modesto, a determined group of citizens has formed to oppose construction of the 132 Freeway.  Speaking on condition of anonymity, the group may take legal action to stop or delay the project. The 132 Freeway is opposed for an assortment of reasons. Logically, Caltrans can eliminate the opposition and possible litigation by improving the proposed project to address the known objections.
In the 132 Freeway Right of Way, between Emerald Avenue on the west and the 99 Freeway on the east, lies a toxic waste dump containing Barium and other cancer causing chemicals. Some project opponents want the contaminated soil moved to a site designed to store toxic chemicals in perpetuity, away from the Modesto urban area. If Caltrans moved the soil, opponents of the project because of the site would go away.
The Carpenter Road Interchange
Some opponents of the project oppose it solely because Caltrans does not plan to build a full interchange where the freeway will cross Carpenter Road.  Area residents want full access and egress if they are going to suffer the presence of a freeway. If Caltrans changes the plans to include a full interchange, another group of opponents will disappear.
Build Below Grade
A freeway typically generates a lot of noise, dust, and air pollution. If the freeway were built below grade–below the elevation of the surrounding land–less noise would be generated and the remaining pollution objection could be mitigated in a future of electric and hybrid vehicles.  Do this and another group of opponents will disappear.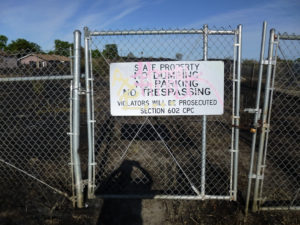 Caltrans has offered to build a facility with a dirt berm separating the freeway from nearby housing. But then, residents will have an ugly berm to look at. The 99 Freeway is below grade through the downtown. Putting the 132 Freeway below grade will also reduce the profile of the future 99/132 interchange.
Disruption of Farming Operations
When Caltrans builds a freeway, the agency typically takes a lot of land. One can legitimately argue that the right of way will be much wider than needed. Caltrans can reduce the objection to the project by narrowing the right of way so that the roadway has a narrow median and center barrier. The less that farming operations are disrupted, the less opposition will remain.
Do the Right Thing
Historically, Caltrans has stubbornly plodded on with projects that show little regard for public opinion. Agency leaders think that road building is the highest and best land use.  Landowners and residents surrounding the 132 Freeway project have different priorities from Caltrans.  Will Caltrans do the right thing and make everyone happy for a change? Or, will taxpayer money be wasted in court?