For people on the ground among the homeless in California, there's no mystery why homeless numbers continue to increase despite the expenditure of billions of dollars. The problem is a complete lack of comprehension among federal, state, and local leaders about the true nature of homelessness.
Rather than a case of widespread drug abuse, epidemic malingering or a sudden rejection of traditional family values, homelessness is the predictable result of rising property values, overburdened systems of care — especially care for mental illness —  severe housing shortages and a rapidly changing economy. It's exacerbated by widespread availability of potent drugs, including prescription opioids and, most recently, fentanyl. While drug addiction is seldom the single causal factor in homelessness, it remains a significant part of the problem because of the lack of infrastructure and qualified personnel to treat it, which means longer exposure and more damage to users.
At the federal level, much of the money that could be used to reduce the multiple harms of homelessness is encumbered by so many conditions, exceptions, and stipulations it gets tied up in bureaucratic tangles that lead to wasteful expenditures that do little or nothing to reduce homeless numbers. State funding is similarly encumbered.
A classic illustration is the City of Modesto's recent decision to buy and repurpose Travelers Motel for a total of $23.2 million. Once converted to studios, the project would serve a total of 54 people, including at-risk youth. $2.1 million of the cost would go to relocating current residents. Funding for the project would come from state, federal, and local sources.
Most close observers estimate a minimum number of homeless people within Modesto at 1500 people. For the purpose of simple math, estimate the cost of housing 15oo people if the measure were $23.2 million per 54 people.
$23.2 million divided by 54 is $429,629.63 per person per unit. $429,629 times 1500 comes to almost $650 million.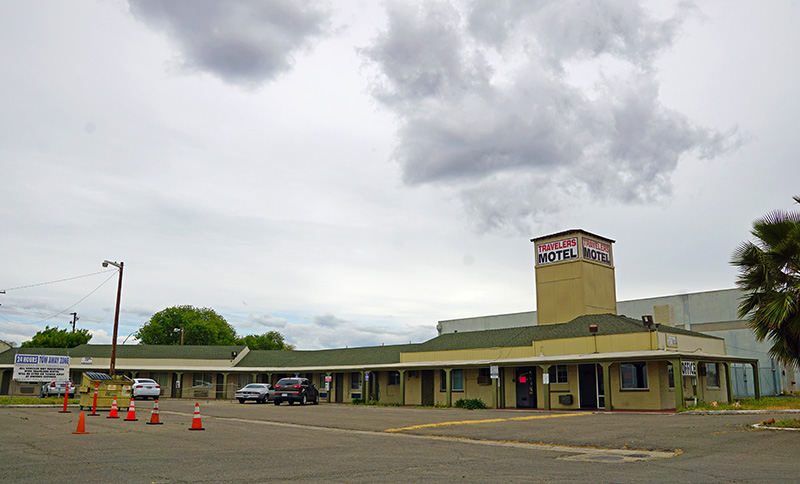 Now consider how far $2.1 million (the cost of relocating current Travelers residents) might go if used for permitted camping for homeless people.
When the City of Modesto permitted camping, the cost was estimated at $13 per day per person. Because permitted camping was expected to be temporary with a designated shutdown date, services, including porta-potties, dumpsters and security were kept to a bare minimum. Today, costs of permitted camping would be much higher.
Again, for the purposes of simple math, how many people would permitted camping get off the streets and out of public places for $2.1 million and for how long?
If permitted camping for 100 people were to cost $50 per day, the cost for one year would be $1,825,000, significantly less than the projected $2.1 million just to relocate 34 people from the current Travelers Motel location. Perhaps it's needless to add that the cost of getting 100 people off the streets for 10 years would still be less than the total cost of providing rooms for 54 people as described in the plan to buy Travelers Motel.
For yet another comparison, consider the City of Chico's Pallet Village, a low-barrier shelter featuring stand-alone units that offer privacy, security, and electrical power, among other amenities. Using $1.7 million from the American Rescue Fund, the City of Chico purchased 177 Pallet Shelters as part of a legal settlement based on the Ninth Circuit Court of Appeals ruling that people couldn't' be prohibited from sleeping in public places if no other shelter were available.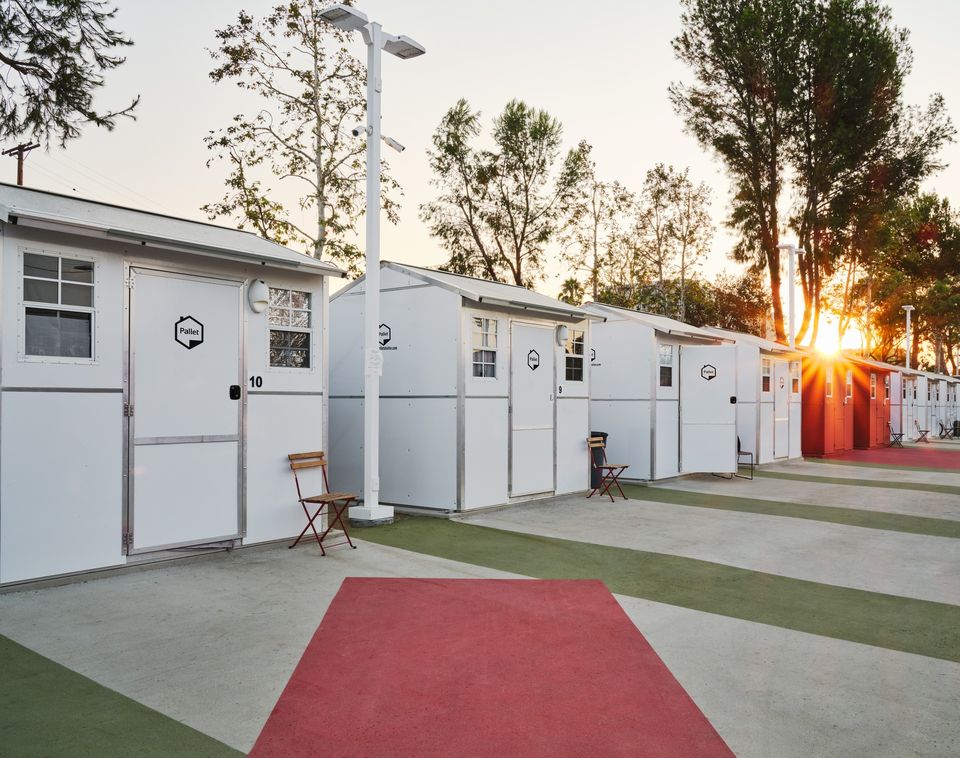 Again, 177 shelters cost less than the projected cost — $2.1 million — to move 34 people from the Travelers' Motel to alternative housing.
By now, federal, state and local leaders should have learned at least three lessons about homelessness: (1) Current tactics for reducing homelessness are far too expensive (2) Current tactics for reducing homelessness take far too long (3) Current tactics for reducing homelessness don't work and can't work because there will never be enough money and time to apply them successfully. There will never be any return on the (huge) investment.
In the final analysis, current tactics for reducing homelessness amount to an extravagant cruelty; the profligate costs do nothing to alleviate the suffering of people on the streets nor do they reduce the harm to everyone's quality of life from a humanitarian crisis that continues to grow worse.
Given federal, state and local leaders' inability to learn from ongoing failures, only a loud and sustained public protest offers any hope for reducing the multiple harms of homelessness. We need to recognize homelessness as a humanitarian emergency and begin triage. The longer we wait, the worse it will get.