Steve Ringhoff is a retired attorney and investigative journalist who formerly wrote for the Modesto Bee. Read more of Steve's fine work here. 
THIS TIME: We begin a three part report which examines the investigation into the crash which took the lives of Stanislaus Sheriff's Deputy Jason Garner and Community Service Officer Raschel Johnson last year.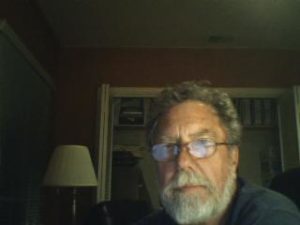 We look into what was found, not found and, perhaps, hidden in the nearly 18 months since that May 13, 2017 crash into a wrecking yard on Crows Landing Road when the Ford Police Interceptor, with Deputy Garner behind the wheel and CSO Johnson as his passenger, hit objects alongside the road, ended up atop a dumpster, and burst into flame.
We have in hand a 258-page CHP report, but a substantial part of that document has been redacted (blackened out), including witness statements and other relevant information. In some cases, information is blacked out in one part of the report, but untouched in others.  For example, left uncovered in one part but redacted in another is the involvement of Ford engineers in a mechanical inspection and a telephone conference which included an attorney from Ford's products liability litigation defense counsel.
We also have the Coroner's narrative, the autopsy report, and a toxicology report which shows, as previously reported, that Jason Garner did not have any drugs or alcohol in his system.
What hasn't been previously reported, and the impetus of this series, is that there was something else found in his blood—something which might explain everything. But we are saving full discussion of that, dear reader, until the end.
We begin at the beginning of that work day for Deputy Garner and CSO Johnson.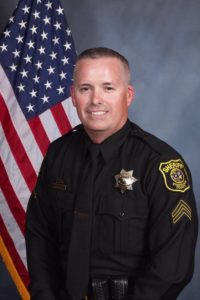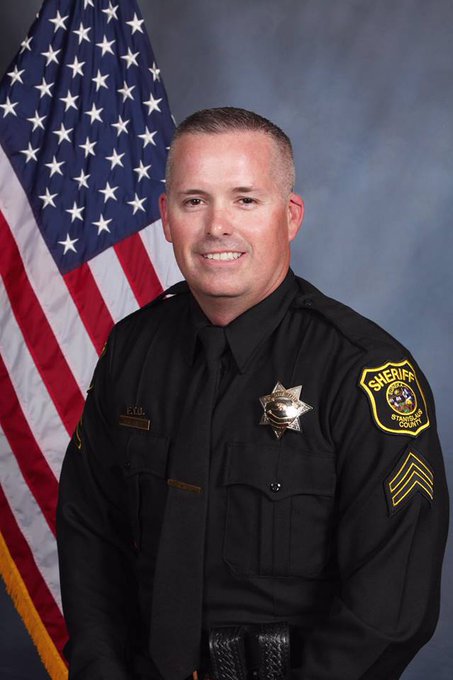 It is 55 degrees at about 7:05 am in the Sheriff's parking lot on Hackett Road when Deputy Garner powers up the computer in the 2014 Ford Police Interceptor, specially equipped for law enforcement work, but modified by each agency for installation of lights, radios and other equipment. Typically, for each shift, the vehicle is started and allowed to idle while the deputies attend the daily briefing, keeping the computer powered up and ready for use.
Once activated, the computer begins sending "samples" through a GPS system (AVL or "Automated Vehicle Locator"), which locates these patrol vehicles by longitude and latitude, with one sample a minute when the vehicle is stopped and a sample every two seconds when the vehicle is in motion.
Tracing by using this system shows that the vehicle leaves the facility about 8:11 am, then heads north on Crows Landing Road. Deputy Garner and CSO Johnson are on their way to take a report of a burglary which had occurred the night before, a non-emergency call.
All is normal on the tracing as the vehicle passes through the Whitmore Avenue then Hatch Road intersections. Near Pecos, just south of the Highway 99 overcrossing, the vehicle stops for 18 seconds. During some of that time, the driver's door is open. No explanation has been given for this stop.
The vehicle then re-enters Crows Landing Road. "The speed of Vehicle 1 (Ford) rapidly and continually increased as it traveled in the northbound lane of Crows Landing Road, as evidenced by the AVL data," according to the CHP report.
From about this point, half a mile away from the crash site, the CHP used three methods for calculating speed and two for positioning the vehicle within or alongside the roadway. In addition to the speed calculated from the AVL track, the officers used surveillance videos from businesses on Crows Landing Road which they collected right after the crash.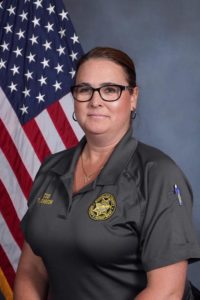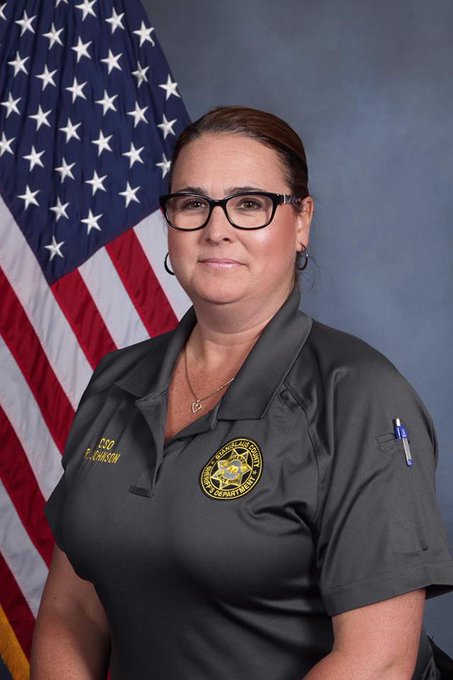 They then used fixed objects seen in the videos, and timed how long the vehicle took to pass those objects, allowing a further calculation of its speed.
In addition, the Interceptor was equipped with an event data recorder, the automotive equivalent of a "black box." This runs continuously while the vehicle is in motion and "locks in" the last five seconds of data prior to an impact of sufficient severity.
This data includes vehicle speed, throttle position, engine rpms and steering and brake inputs. All of the electronic data and the calculations consistently show a pattern of acceleration which continues up to almost 90 mph before the impacts in the wrecking yard.  This was a 35 mph zone.
The surveillance videos and the AVL data also show that the Interceptor was driven into the southbound oncoming lane, on at least two occasions. The black box shows definite steering inputs matching these movements. The last movement from its proper lane into the oncoming lane occurs after it approaches the back of a slower moving northbound van.
After this movement, with the steering wheel back to its 12 o'clock position there is essentially no steering input for about 3.5 seconds, followed by the impacts at about 8:17, about six minutes after the vehicle left the sheriff's parking lot, and about 52 seconds after it left the Pecos Avenue stop.
The vehicle strikes first a support pole for the overhang of the building near Modesto Auto Wreckers, then hits a table holding heavy car parts like engines, transmissions and torque converters, then other objects before finally coming to rest atop a dumpster. A small fire starts when fuel from the ruptured gas tank ignites and creates what one officer called a "waterfall of fire."
In the last five seconds recorded in the black box, the throttle was depressed 100%; the engine rpms were near redline, the brakes were not applied and, during the last 3.5 seconds, there was essentially no steering.
At least one witness said the brake lights on the Interceptor never came on before the crash.
That identity of that witness and other witnesses was redacted in the CHP report we got. And one fairly lengthy statement was taken from one of those witnesses, the length of which hints at that person having seen more than just the aftermath of this crash.
The CHP has struggled with identifying the cause of the crash and articulating what they have concluded. They seem to have eliminated a mechanical flaw, or at least one which could not have been dealt with. For example, there had been a report of a "sticky throttle" on one occasion in the vehicle but, if that was a problem, application of the brakes or a shift into neutral would have remedied it.
So, they find: "The totality of the evidence suggests Party 1 (Deputy Garner) suffered a health related condition that rendered him incapable of cognitively controlling a motor vehicle."
In a statement to The Modesto Bee, CHP Spokesman Tom Olsen said "Nobody in their right mind would drive a vehicle in that manner…" He went on to tell The Bee that although there had been issues with exhaust leaks in other units like this Interceptor, carbon monoxide poisoning had been ruled out as a factor in this crash.
Really?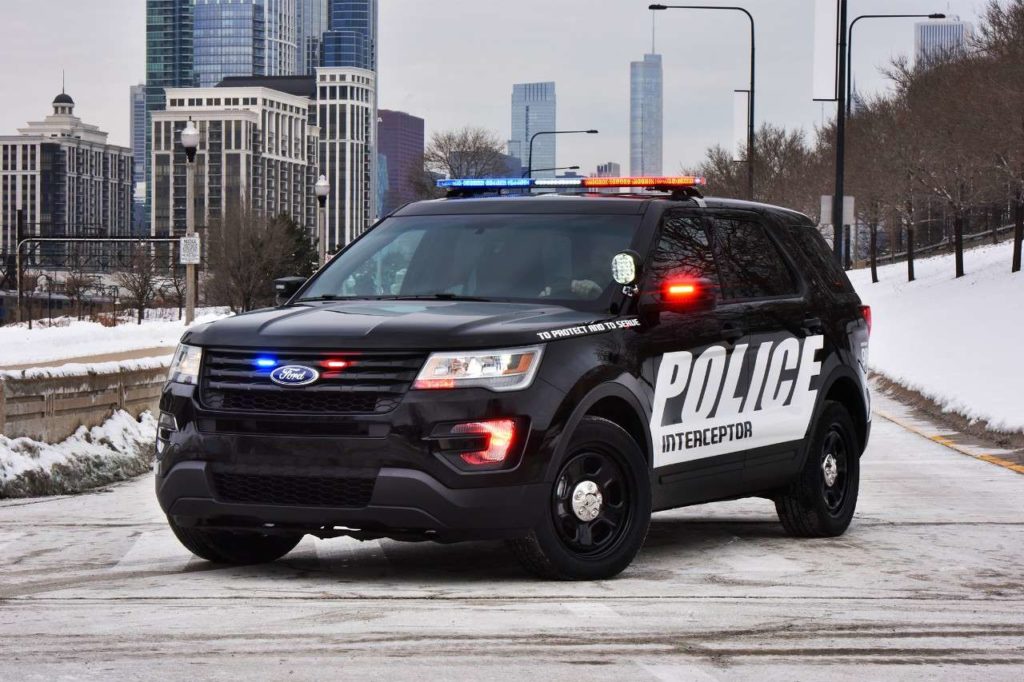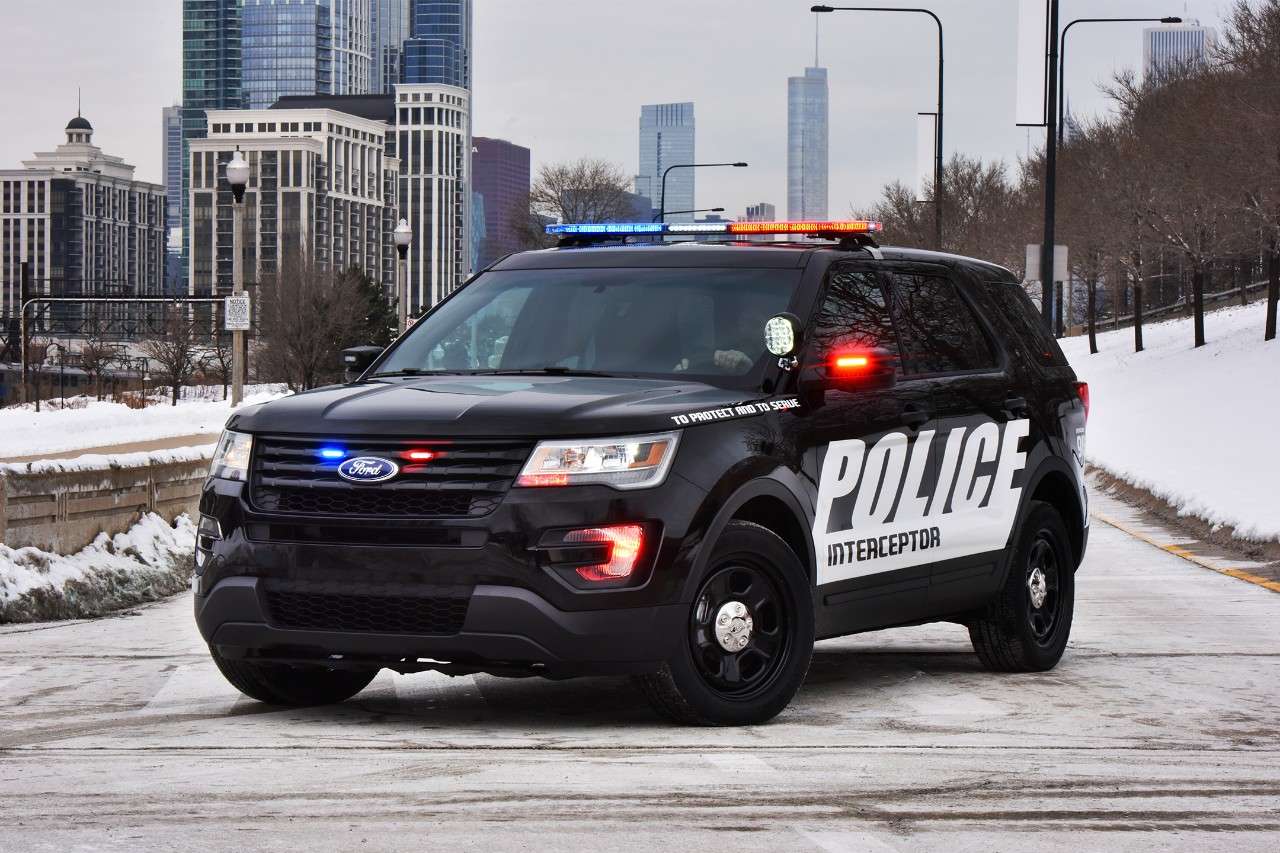 Part Two
We look at exhaust leak problems in Ford Explorers and in the Interceptors in particular. Part Three will discuss the findings after an autopsy, and the toxicology findings which call into question the CHP's elimination of carbon monoxide as a cause.
On April 24, 2017, Henderson, Louisiana, police woman Marlene Courville was driving back to headquarters near the end of her shift when she passed out. The Ford patrol SUV left the roadway, rolled end over end and stopped partially submerged in a canal.
Blood tests showed a significant level of carbon monoxide (CO) in her bloodstream. That department is listing CO poisoning as the cause of her crash.
About 19 days later, the Interceptor Jason Garner was driving crashed into objects in front of a Crows Landing Road wrecking yard in Modesto, landed atop a dumpster, and burst into flames.
A number of police departments nationwide have said that their officers were sickened, and in some cases hospitalized with carbon monoxide poisoning; four in Auburn, MA, and five in four days in Austin, TX. Austin pulled 400 of its patrol units from its fleet in August of 2017, about three months after the Modesto crash.
The Ford Police Interceptor Utility has been plagued by reports of exhaust fumes leaking into the passenger compartment. Those exhaust fumes can contain varying levels of carbon monoxide, depending on where in the exhaust system a leak occurs.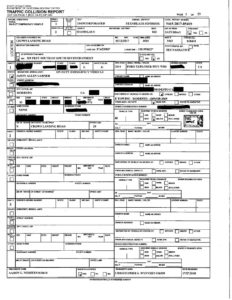 Ford has sold about 100,000 Interceptors since its introduction in 2011, compared to about 1.3 million of its sister ship the Explorer. The Interceptor is not sold, new, to the public. Law enforcement agencies buy them through fleet sales. The State of Washington, for example, buys them in batches of 500.
The curb weight for the Interceptor is about 4,600 pounds. They are powered by a V-6, 3.7 L engine producing over 300 horsepower at 6,250 rpm.
Two factors come into play with the use of this vehicle: One, each law enforcement agency has different specialized equipment it wishes to install and, two the vehicles get heavier use than ordinary for what is essentially a passenger vehicle.
Ford recognized the exhaust fume problems early on and by late 2016 had pointed to the law enforcement agencies as the culprit. A Ford spokesperson said the agencies, which she called, "upfitters," cut holes in body panels to install lights, sirens, radios, computers and other such equipment, then failed to seal the holes. She called them, "huge gaps."
Why is that a problem? Well, even siting still, exhaust fumes can leak into a vehicle with extra openings. At speed, the vehicle cutting through the air creates negative pressure within. A form of suction is created, drawing the outside atmosphere into the car through these extra holes, uncontrolled by the climate control system of the vehicle.
Additionally, the vehicle is a "hatchback" so any failure to properly seal that rear door can cause exhaust to be drawn into the vehicle. Back in the day, you quickly learned not to drive your station wagon with the rear window down.
The V6 engine is mounted transversely (sideways) so the exhaust ports for one side of the engine point to the front and one side point to the back. The ports are connected to cast iron exhaust manifolds which are in one piece with a stainless steel catalytic convertor. The convertor is designed to reduce the carbon monoxide emissions.
Because of this engine configuration, the exhaust pipe from the front side of the engine passes under the engine and connects with the pipe from the back side in what Ford calls the, "y-pipe."
This puts the y-pipe into one of the lowest positions in the chassis, subject to damage if the vehicle hits debris, or runs over a curb or other solid object. The impacts would be transferred to the cast iron manifold, potentially causing them to crack, or misalign the manifold with the engine block.
Ford has indirectly acknowledged this problem by instructing its dealers not to deny warranty claims for cracked exhaust headers with damage to the y-pipe.
You see the problem? A crack in the exhaust header is before the exhaust gases reach the catalytic convertor and is, therefore, carbon monoxide rich. It becomes even richer, quantitatively, when the engine is running at its 6,250 redline.
Five seconds before impact, the Garner/Johnson Interceptor was at redline as it continued to accelerate.
The cracks can be microscopic, or in a position where they can't be seen until disassembly. If there was a disassembly and an examination for cracks, that level of inspection is not disclosed in those portions of the heavily redacted report provided to us pursuant to a California Public Records Act request and several follow ups.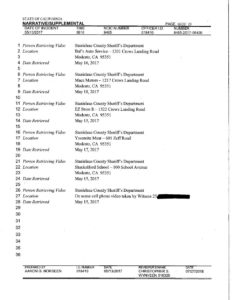 And, at speed, the suction which might draw carbon monoxide rich gases into the passenger compartment does not lessen.
Since this crash, but not because of it, Ford has put up technical bulletins to make corrections and repairs to these vehicles. Some of them are simple, such as installing exhaust pipes at the rear to point downward, instead of straight back. They also have reprogrammed the climate control to operate differently under heavy acceleration.
Still, some say that is not enough. The non-profit Center for Auto Safety has asked for a recall of all 1.3 million Explorers. The National Highway Safety Administration's Office of Defect Investigations has opened a formal investigation.
While we have been talking about problems with Interceptors, some of the same issues arise with Explorers in police use.  Some agencies use base Explorers as vehicles, with Interceptors for specialized use.  Installing special equipment such as lights, sirens, etc. raise the same concerns as with the Interceptors.
The Stanislaus Sheriff's Office, for example, had 81 Explorers and 18 Interceptors in use as of an inventory made last April.
Even with all of Ford fixes, not everyone is satisfied. In August, 2018, one agency of the State of Washington cited another agency for not properly monitoring exhaust gas fumes in their Ford patrol Explorers or Interceptors.
The Washington Department of Labor and Industries' Division of Occupational Safety and Health cited the Washington State Patrol (that state's Highway Patrol) for not conducting exposure evaluations, not training on the hazards of carbon monoxide, and keeping exposure records secret from employees.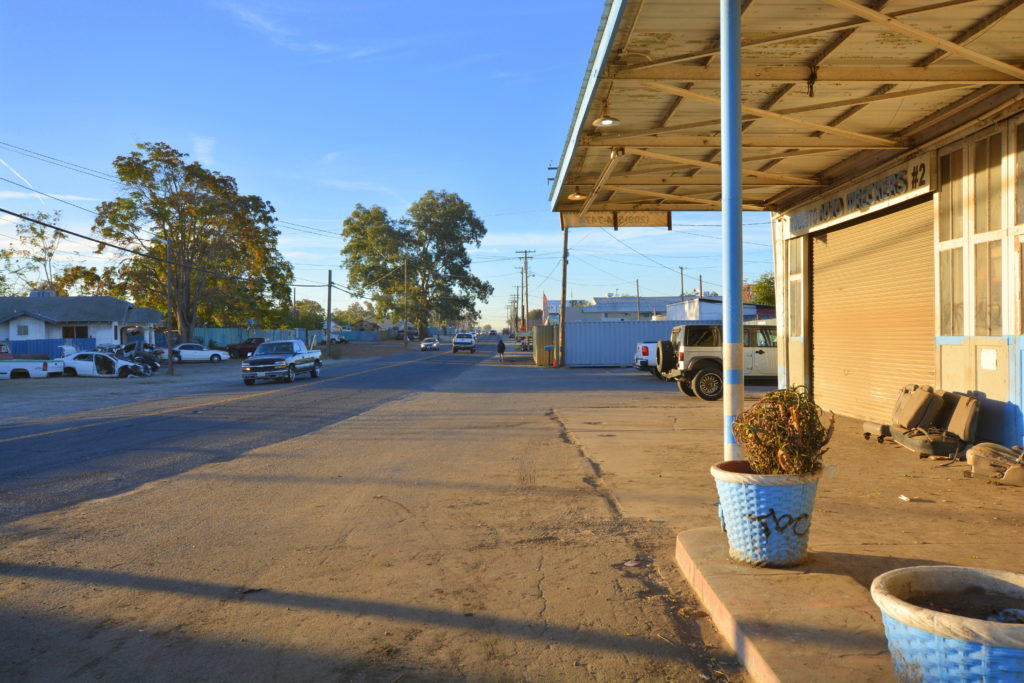 Part Three
We detail how the autopsy surgeon was aware of the possibility of carbon monoxide poisoning, meticulously examined the airways of both Deputy Garner and CSO Johnson, and asked for a special blood test. What happened thereafter raises the big question..
Even as they draped a large American flag over the bodies—the blackened wreckage of the Sheriff's Ford Interceptor still atop the dumpster where it had come to rest—the other deputies must have wondered why.
Why was Jason Garner going so fast? Why did his vehicle leave Crows Landing Road? Why didn't he steer it back onto the blacktop? Why did this happen?
As they followed the flatbed carrying the wreck with the bodies still inside to the Coroner's facility on Oakdale Road, did any of them wonder if the Explorers or Interceptors in which they spent much of their workday represented any danger to them?
After all, carbon monoxide detectors had been ordered by Sheriff's administration for use in the patrol cars, and there had been scuttlebutt and personal experiences that exhaust fumes might be a problem.
Publicly, and without qualification, the CHP has said carbon monoxide, a part of exhaust gases, was not a factor in this May 13, 2017 crash—not a reason why Deputy Garner accelerated to almost 90 mph, weaved back and forth and finally steered straight—throttle to the floor—into a wrecking yard just south of the junction of Crows Landing and South Seventh Street.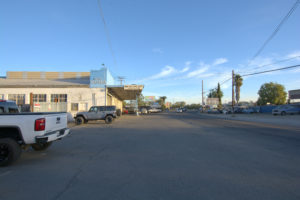 But, within a month, lab tests on Deputy Garner showed carbon monoxide poisoning, according to Albert Donnay, MS, MHS, a consulting toxicologist based in Maryland who specializes in carbon monoxide poisoning. The percentage of hemoglobin in blood carrying carbon monoxide instead of oxygen was 19%, according to the toxicology report.
The average level for a non-smoker like Deputy Garner is less than 1%. The World Health Organization (WHO) recommends a 2.5% level or less at the end of a workday where carbon monoxide in the workplace is unavoidable.
The Center for Disease Control, in a page updated in September of 2017, says one of the signs of carbon monoxide poisoning is "altered mental status" and in a highlighted box says:
"An elevated COHb level of 2% for non-smokers (which Deputy Garner was) and (over) 9% for smokers strongly supports a diagnosis of CO poisoning."
More importantly, the WHO says driving ability, among other things, is impaired at levels as low as 5.1%. Deputy Garner's level, 19%, was almost four times that amount and, in fact, was probably higher because of a sampling error we will discuss later. CSO Johnson had a higher test result, but she did breathe after the crash, as evidenced by soot in her airway.
Back to the Coroner's facility: Some of those who worried about exhaust leaks in their patrol cars conveyed that worry to Dr. Eugene Carpenter Jr. before he did the autopsy two days later. He told us so in a telephone interview.
We told him that we had read many autopsy reports and that we were struck by how carefully he examined the airways and lungs of the two victims. With a post-crash fire you would expect to see evidence that gases were inhaled, as well as getting a confirmatory lab result.
Here's what he reported about Deputy Garner:
"The airway is clear and free of signs of inflammation. Froth is not detected. Soot is not detected. The effect of flames on the airway mucosa is nonexistent. There is no redness of the airway mucosa and no edema."
Later in the report he added,
"Death is very rapid from a high speed collision with fixed objects. The mechanism of death would be from massive concussive forces to the head, neck and chest, and in addition, a very heavy weight coming to occupy the anterior (front) surface of the chest wall."
And, he said:
"Another main cause of death is massive force to the chest in the area of the heart, which can cause heart and respiratory action to cease immediately."
In a telephone interview, we told Dr. Carpenter we read that report to say Jason did not take a breath. He confirmed that was an accurate reading. If he did not take a breath, he could not have inhaled carbon monoxide from the post-crash fire.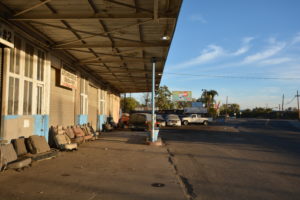 If carbon monoxide somehow entered the airway from the post-crash fire, how could he have made the observation that, "The effect of flames on the airway mucosa is nonexistent," as he did in his report?
We also discussed the fact that his report noted an enlarged left ventricle of the heart which he said, "could not be ruled out," as a cause. However, in his experience, the erratic driving, including swerving and accelerating, are inconsistent with death caused by an arrhythmia from an enlarged ventricle.
In contrast, soot was found in the airway of Raschel Johnson.  Dr. Carpenter said, "a few breaths," were taken by CSO Johnson, even though she was unconscious from the impact, and died within seconds.
For both victims, he asked for blood testing for carbon monoxide. However, he asked for carbon dioxide testing only for Deputy Garner. Carbon dioxide is a component, along with carbon monoxide, of exhaust gases.
So he took blood samples from each and sent them off to the lab….in what appears to have been the wrong type of vial.
The vials are color coded. The color of the top of each vial tells what preservatives or chemicals are already in the vial. A review of the protocols for various labs, including the ubiquitous Quest Diagnostics, call for samples which are going to be tested for carbon monoxide to be in either lavender or green topped tubes.
At least one study shows that carbon monoxide samples degrade in gray topped tubes, which is what Central Valley Toxicology noted the samples were in when received on May 17. We do not know when the samples were actually tested.  The lab director signs the reports on May 24, 13 days after the crash.
This means that the amount shown on the tests is probably less than the amount actually in the blood, according to Albert Donnay.
If that is correct, Deputy Garner's carbon monoxide level was greater than the 19% reported and CSO Johnson's level of 27% was higher than reported. Her level was 40% higher than his because she did not die on impact as he did and so inhaled additional carbon monoxide after the crash from the fire, as evidenced by soot found in her airway.
So, what do those blood levels mean? Here a second problem arises.
On the toxicology reports, dated May 24, 2017, Central Valley Toxicology printed some "standard" guidelines for the effects of various levels.
They said the "effective level" was 1-5% for a non-smoker and 8-10% for a smoker; the "potentially toxic" level was 24-35% and the "lethal" dose was 50-60%.
Questioned as to the source of these standards, lab director Bill Posey cited the International Association of Forensic Toxicologists (IAFT) and a textbook by Randall Basel, Ph.D. Mr. Posey did say these were meant only to be guidelines. It does not say that where the standards are set out in the toxicology report.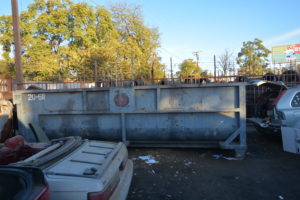 We asked Toxicologist Donnay about these standards. He said he checked and the IAFT retracted those standards years ago and no longer publishes any reference ranges for carbon monoxide in blood because there is so much variation among individuals.
Donnay says: "There are no magic numbers."One person shows no symptoms at 20% while another person may die.
The World Health Organization suggests that 2.5% should not be exceeded for non-smokers even in a workplace where carbon monoxide exposure cannot be avoided.
The WHO says:
"Psychomotor effects such as reduced coordination, tracking and driving ability and impaired vigilance and detection of small environmental changes have been revealed in double bind studies at (carbon monoxide) levels of 5.1-8.2%."
One problem is that it is virtually impossible to test for toxicity minimums because it cannot be predicted who might die from a relatively low dose.
With Deputy Garner's level of 19% or more, Donnay says it would be unusual if his cognitive functions, including driving ability, were not affected.
As with the variations of the effect of a given dose, there are variations in the symptoms, subject to subject. For some, the first symptom is nausea; for others it is fatigue. But, more relevant first symptoms include confusion, disorientation, and even hallucinations.
We described the driving pattern to Donnay and it is his opinion that the documented exposure could explain the otherwise unexplainable swerving, speeding and, "freezing up," in the last few seconds.
It is hard to tell from the documentation when Dr. Carpenter's studies were completed. He signs off on CSO Johnson's report on 6-5-17, the same date he initials the toxicology report to document he has reviewed it. He does not sign off on Deputy Garner's report  until about three months later—three months after initialing the toxicology report—yet mentions nothing about the toxicology findings in his report.
The disconnect appears to be the failure to flag or understand the possibility that Deputy Garner suffered carbon monoxide poisoning before the post-crash fire. If he didn't breathe after impact, carbon monoxide did not enter his bloodstream.
If the Central Valley Toxicology lab report standards were taken at face value, Deputy Garner's carbon monoxide level had not reached toxic levels.
With the concern of other deputies about the safety of the vehicles they were driving, and with Dr. Carpenter aware of those worries, it might be expected that if he thought carbon monoxide was not a factor he would have said so in his report, again not signed off until three months later.
One question that has arisen is whether or not there was sufficient time that morning for Deputy Garner to have received sufficient exposure. Donnay says that would depend on the origin of the leak, how much of a "load" of carbon monoxide found its way into the passenger compartment of the idling patrol vehicle and how much was taken up while accelerating at high speed, which is the worst case scenario that Donnay has identified from his own testing of Ford Explorers.
Asked in an email why the redacted CHP report does not contain the words, "carbon monoxide," Sgt. Robert Shaw of the Multi-Disciplinary Accident team said they did not consider it because they were not pointed in that direction by the Coroner's office. "We are not doctors," he explained.
So, we delivered a letter to the Coroner's Sergeant who wrote the narrative report asking that the office review certain facts, like the use of the wrong vial for testing and Mr. Posey's email statement that the reported standards were only guidelines. We asked that they consider doing an addendum to the report which would point the CHP in the direction of carbon monoxide as a possible cause. When we followed up with a telephone call, we were told everything had to go through the county counsel.
So, a week ago we asked for a response, for publication, to our request to put carbon monoxide poisoning in the mix so the CHP could reconsider. There has been no response.
The toxicology report says there were no drugs or alcohol in Deputy Garner's blood and mechanical defects were eliminated, according to the CHP. So we look to Deputy Garner's actions or inactions for a cause.
"Nobody in their right mind would drive a vehicle in that manner…" Officer Olsen told the Bee. That sounds right, but does not offer an explanation.
Notes: We did not intend to minimize the personal loss to the families or the community. This exercise was aimed at determining whether or not the public got the type of investigation expected when two valuable public employees are lost.
Raschel Johnson is mentioned minimally because this series concentrates on the cause of the crash, rather than the loss of the lives.
Modifications have been made to the fleet of sheriff's vehicles since this incident designed to eliminate or minimize exposure to exhaust gases.