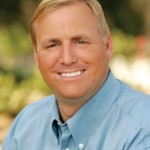 Ever since Congressman Jeff Denham helped to shut down the government last year, he has campaigned hard for reelection. Apparently, he received a low approval rating from the voters in his district. With Congress showing single digit approval ratings in poll after poll, Mr. Denham may have realized that his constituents might be unhappy with him, too. Given the pattern of his activities, he appears to be using professional political advisors. Advisors are great on giving advice to politicians about form over substance.
Immediately after the government reopened, Mr. Denham started sending constituents who contacted his office a weekly newsletter to spin his activities in Congress. The newsletter presents various articles on Mr. Denham's opinions and "actions" he is taking in Congress. The stories have an ideological spin that caters to conservatives. In reality, they lack substance.
For example, Mr. Denham came out "strongly" in favor of immigration reform. He made sure his position was plastered all over the newspaper and repeatedly featured in his newsletter. Meanwhile, those controlling Congress on the Republican side let it be known that there would be no immigration reform this year. Therefore, Mr. Denham could parade himself as the champion of immigrants without actually doing anything for immigrants or their families. Nothing will be done this year to ameliorate the growing population of undocumented immigrants or provide a path to citizenship unless the Republican leadership decides to do so.
Mr. Denham also came out "strongly" for more aid to veterans. Again, the newspapers and his newsletter heralded him as the champion of veterans. Meanwhile, he supported passage of a "balanced" budget that will reduce aid to veterans. The budget that he supported never passed because it would have hurt veterans. And when he helped close down the government, he certainly did not help veterans. Odd that Mr. Denham's votes are always at the losing end of his symbolic positions. How do his votes help the country?
Recently, Mr. Denham made a big to-do about bringing home flags from Washington D.C. to hang locally. The flags flew above the Capitol, and now we have used flags to fly here!  He also had his picture in the newspaper officiously swearing in the new postmaster in Modesto. How do these activities help his constituents?
Finally, there are the telephone and in-person town hall meetings, where the Congressman meets the little people, otherwise known as the voters. He listens to the concerns and tells each person that he agrees with them, sympathizes with them and that he will do what he can when he gets back to Washington. Nothing gets done.
During a phone town hall meeting prior to last year's government shut down, Mr. Denham told this writer that he did not want to shut down the government. He told a subsequent caller that he did want to shut down the government and voted to do so the next day.
If one only reads Mr. Denham's newsletter, one thinks that this swell patriotic Congressman is doing a great job. He portrays himself doing everything he can for the country, but it is the political opposition who are the obstructionists.
Mr. Denham is all form and no substance. He brings little money home to his district and is doing what he can to kill programs that benefit his district in health, housing, education and social welfare. He is big on helping Indian gaming casinos and large corporations not located within his district, garnering huge campaign contributions from those entities.
Tragically, no political opposition exists within his own party. Mr. Denham is facing no challenger in the primary. On the Democrat's side, both Mike Barkley and Michael Eggman are challenging. Barkley mounted half-hearted campaign in 2012, and does not appear to be a serious challenger. While Mr. Denham already his reelection signs plastered all over Stanislaus County, Mr. Eggman will be opening his campaign office at the end of the April. Mr. Eggman's staff has not responded to this writer's email request for an interview.
Given the manner in which politics are running this year, Jeff Denham's district appears poised for another term of mediocre representation. Politicians no longer seem to make the effort to list their actual accomplishments. This may be because they no longer need to.