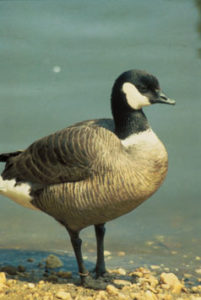 There was a time when Ryan Zinke's claim to be a Teddy Roosevelt Republican would have elicited laughter heard from Don Pedro Dam to Mount Rushmore. Teddy Roosevelt was one of the first and strongest ever defenders of public lands and wildlife; Donald Trump's Secretary of the Interior might go down in history as the worst-ever enemy of those same public lands and wildlife.
Consider this: Ryan Zinke has already presided over the removal of some two million acres of public land from protection, mostly in the Bears Ears and Grand Staircase National Monuments. Yvon Chouinard, founder of Patagonia, called it, "the largest elimination of public land in American history."
And while the nation's been distracted by Donald Trump's daily rolling dumpster fire, Ryan Zinke and friends have managed to gut one of the most venerated of all of America's great conservation measures—the Migratory Bird Treaty Act.
One-hundred years old this year, the Migratory Bird Treaty Act (MBTA) is honored by nations including Canada, Mexico, and Japan. It protects migratory birds from robins and cranes to Peregrine Falcons. Ironically, the Audubon Society named 2018 the, "Year of the Bird," to honor the hundred-year anniversary of one of our most enduring commitments to the values of Teddy Roosevelt.
None of this got mentioned during Ryan Zinke's whirlwind tour through California Congressional District 10 last week. Zinke was visiting as the guest of Congressman Jeff Denham, who is putting on his biennial campaign extravaganza, featuring promises to remedy all the problems he's neglected ever since he won office in 2010.
Zinke's ludicrous claim about adhering to Teddy Roosevelt's land ethic came in a district that features the protected wintering grounds of well over a hundred thousand migratory waterfowl, including the formerly endangered Aleutian Canada Goose, as well as ducks, cranes, and swans. The San Joaquin River National Wildlife Refuge is the result of a partnership between the U.S. Fish and Wildlife Service, the National Audubon Society, prominent local families, and a host of other organizations and individuals.
Only a few miles west of Modesto, the refuge isn't just a living monument to local pride in our special natural history, it represents the love of nature Teddy Roosevelt personified in his commitment to public lands—exactly opposite Ryan Zinke's "plunder for profits" campaign.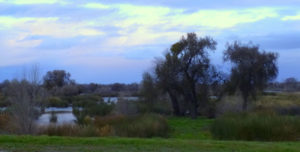 Ostensibly here to help Jeff Denham stop the state's "water grab," Ryan Zinke's commitment is actually to the likes of Devin Nunes and David Valadao, Denham's Republican colleagues in the southern San Joaquin Valley. That's where Big Ag dominates politics and water issues and where Nunes and Valadao are pushing hard for twin tunnels in the Delta.
And even though Jeff Denham has been telling his constituents he's against the tunnels, he joined Nunes and Valadao in voting for legislation that not only prevents lawsuits against the tunnels, it would prevent lawsuits against water projects in general.
Think Jeff Denham and Ryan Zinke are interested in protecting the interests of Valley citizens? Just follow the money. Jeff Denham receives money from coal and oil barons like the Koch Brothers, who want to continue exploiting public lands for dirty energy and dirtier money. Ryan Zinke's happy to help.
Closer to home, Stewart Resnick and Boswell Farms want our water to keep flowing south; Jeff Denham's happy to help. After all, he made the top ten of Resnick's donation list, just a few thousand dollars behind his buddy David Valadao.
Jeff Denham and Ryan Zinke are about as much like Teddy Roosevelt as Donald Trump is like Abraham Lincoln. Americans who value their history should shower him with boos and catcalls any time Ryan Zinke so deceitfully invokes the name, "Roosevelt."