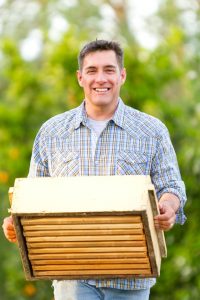 When the "Denham for Congress" signs pop up all over Modesto, it must be election time. Mr. Denham may not accomplish anything in Congress, but he's great at placing signs in public right-of-ways.
With Congress still garnering single digit public approval ratings, Mr. Denham is again facing opposition. Three opponents are listed on the June 2016 ballot—one Republican and two Democrats. None of the opponents has operated a high profile campaign, so none is likely to win the June election.
Given Mr. Denham's weak performance in Congress, he may go to a runoff to face the same opponent as in November 2014: Michael Eggman. Mr. Eggman was backed last election by the Democratic Party establishment; the Democrats will probably back him again.
Last election, Mr. Denham easily won re-election with 56 percent of the vote over Michael Eggman's 43 percent. Mr. Eggman worked hard to gain name recognition, but he lost because he stuck closely to the Democratic Party line. In Denham's relatively conservative district, Democrat ideology was not popular, despite nearly even voter registration between the two parties.
In order to be successful in a congressional race, a candidate needs to tailor his political platform to the preferences of voters in the district. Despite the lack of enthusiastic support for Mr. Denham, Mr. Eggman failed to connect with the majority of voters.
The Denham Advantage
Mr. Denham won the last election as a result of voter bias for incumbents and for his conservative talking points. His lack of accomplishment while serving in office was overlooked.
With Denham describing himself as a champion of veterans' affairs, numerous stories have appeared in the press about mistreatment of veterans by the Veterans Administration and about neglected homeless veterans. The stories highlight the incumbent's failure to solve the one problem he claims to have addressed successfully.
In the two years since the last election, Mr. Denham has been part of a congress with no accomplishment, an approval rating of less than 10 percent, and ever greater political polarization. During his current term, he brought no significant new money to his district. Meanwhile, the country's problems continue to fester as the middle and lower economic classes experience greater misery.
As poorly as the congressman served his district, he will not be turned out of office without strong opposition.
Does Competent Opposition Exist?
People will not vote for a candidate who does not campaign. Therefore, Mr. Denham's Republican opponent will be eliminated in the June vote. Democrat Mike Barkley, who also ran against Denham last election, still isn't well enough known; he will also most likely be eliminated in June.
Michael Eggman was the front running Democrat in the last election cycle. He hasn't made much news in the last two years. Assuming the Democratic Party still backs him, he has the best chance of making a runoff, assuming Mr. Denham doesn't win outright in June.
The Trump Factor
During the last election in November 2014, voter turnout in Stanislaus County was only about 43%. With Presidential Candidate Donald Trump galvanizing Democratic opposition, a high voter turnout could bring out enough Democrats to sweep Michael Eggman into office.
Mr. Denham is likely hoping he doesn't need to go to a runoff because he appears more vulnerable this election cycle. If he starts to make more appearances in his district, the voter will know that he's getting nervous about the Trump factor.