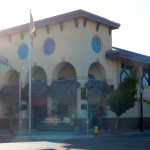 The Woodland West Neighborhood Association (WWNA) is the latest neighborhood to solicit bids for a private security company to patrol its neighborhood. The move follows a rash of residential burglaries, with the Modesto Police Department unable to catch the perpetrators or recover stolen property. With a pending federal court order requiring the release thousands of prisoners before they have served all their time, a growing number of citizens no longer feel that the police department can protect the community.
To get private security for the neighborhood, the WWNA has to find 120 households willing to pay $25 per month to contract for protection. Thus, the startup cost will be $36,000 annually, enough to fund a Modesto police officer nearly half time.
The Woodland West neighborhood may join the Oakmont Homeowners' Association, the La Loma and College Avenue neighborhoods, and numerous banks and businesses in employing private security. Add up all the cash paid by citizens and businesses for private security, and that same amount of money would fund a strong, adequately staffed, competent, and deputized police force.
Instead, the present rent-a-cop system consists primarily of personnel unqualified to work for any police department. Lacking legal authority, all that private security can do is call the police department for help and hope someone shows up. Private security companies do not coordinate law enforcement activities and, therefore, are incapable of precipitating a drop in crime.
Impediments to Passage of a Sales Tax Increase
After ignoring the pleas of citizens for years not to cut police services, the Modesto City Council has finally decided that maybe it will take action to raise revenue so that more police officers can be hired. Unfortunately, conditions don't appear very good for passage of a one cent sales tax increase to help fund the decimated police department.
First, citizens who have hired private security are less inclined to agree to the higher sales tax because they may have a false sense of security with their present private contracts.
Second, the one cent sales tax is going to be an omnibus proposal. Money raised by the city government can go to fund anything the city council decides it wants to fund. Although promising to do so, the Council won't be legally required to use the money to fund police services. Instead, the Council could decide to increase subsidies to residential developers, pay off debts, do more studies, or spend the new money on anything else it deems more important.
The low turnout in recent city elections is not a good sign of popular support for local  leaders. There's been criticism of city council spending choices. A one percent sales tax ballot proposal may trigger a large turnout of voters who oppose it because they either don't trust the council or don't want to pay higher taxes.
Third, the Modesto Chamber of Commerce has already come out against a one percent sales tax increase. The Chamber opposes the increase not because it would hurt their member retailers' sales, but because it wants a road tax put on the ballot.  The Chamber's proposal would pay for increased roadway capacity that really should be paid for by developer capital facilities fees. In short, the Chamber wants a sales tax increase to subsidize a targeted group of urban developers who are members of that organization.
A number of citizens don't want to give government any more money, period. In fact, they would just as soon see the government wither away.
Logic for Selection of the One Percent Proposal
The reasoning for the one percent omnibus sales tax is that only a 50% approval rate will be needed to pass it. If a police services sales tax were put on the ballot, a two thirds majority would be required for passage. Therefore, the thinking is that the one percent tax increase will be easier to pass because a lower percentage of yes votes would be required.
Ironically, the proposal requiring the two thirds majority would probably be easier to pass. The original proposal was half a cent to fund public safety only. Adequate public safety is one service many citizens are most concerned about.
Passing a one percent proposal, creating a pile of money for the city council to spend at its discretion, will be more difficult to pass because a lot more people are willing to oppose it.
While the Modesto City Council deserves credit for trying to find solutions, the one cent option may be doomed to defeat. If the measure isn't passed, the primary hope for a bailout of the city's financial difficulty would be an improved economy, with higher property taxes from revised assessments. The other alternative, bankruptcy, is the worst possible outcome.