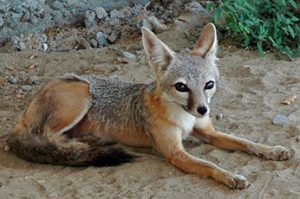 Mainstream media, especially newspapers, have an obligation to avoid the twin evils of misinformation and fake news, even on the opinion pages. This doesn't mean we should expect OP/ED contributions to be free from bias, hysteria, hyperbole, name-calling, invective and other traditional tools of political discourse. Distortions though they are, these are long-accustomed elements of our free-speech heritage.
But particularly in places where there is only one mainstream news source, that source should avoid spreading falsehoods, even when under the heading of "opinion" and especially when from what appear to be qualified sources.
Unfortunately, both the Fresno Bee and Modesto Bee recently broke this rule when they published, "Federal water for tiny fish leaves other species high and dry." The author, Tony Francois, is an attorney for the Pacific Legal Foundation (PLF), "the first and oldest conservative/libertarian public law firm in the United States."
All well and good. Nothing inherently wrong with attorneys, conservatives, or libertarians.
But despite his credentials, which suggest he should know better, Mr. Francois is apparently not just ill-informed but misinformed both about water and endangered species, two subjects supposedly within the PLF range of expertise.
Consider the following thesis, the spine of his argument against policies he says are favored by the Bureau of Reclamation and U.S. Fish and Wildlife Service:
"….in order to waste the Valley's federal water supply on the smelt, federal bureaucrats have diverted that water from several other species of endangered wildlife in the Valley: the California tiger salamander, the kit fox, various species of fairy shrimp and even the iconic California condor.

These species all share two things in common: They rely on San Joaquin Valley irrigated farms for food, water, shelter and habitat, and the Fish and Wildlife Service is supposed to protect them in the same way it is supposed to protect the Delta smelt."
Okay, there's a least one supportable factual claim here. It's where Francois says the Fish and Wildlife service is supposed to protect other endangered species, "the same way it is supposed to protect the Delta smelt."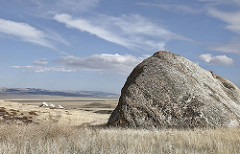 The stuff about condors, salamanders, kit foxes and fairy shrimp? Purest nonsense, or even worse than nonsense—it's misinformation. None of these creatures, "rely on San Joaquin Valley irrigated farms for food, water, shelter and habitat." In fact, in every case, irrigated agriculture is inhospitable to the species cited.
Condors, as befitting a raptor that forages in desert-like habitat, get most all their water from the large mammalian carcasses they prefer to feed on. They need long "runways" to take off from, especially after feeding. Row crops, vineyards, and orchards are not only free of carcasses, they provide no takeoff opportunities. Condors nest in caves in the Sierra and Coast Range, not in the Valley.*
Like condors, kit foxes prefer open rangeland and arid landscapes like the Carrizo Plain. They eat the small rodents that farmers tend to eliminate with poisons that are also often lethal to the foxes.
Contrary to Francois's claims they depend on irrigated agriculture, tiger salamanders and fairy shrimp depend on vernal pool habitat that has been decimated by irrigated agriculture. In fact, in every case, the elimination of rangeland by nut orchards, vineyards, and row crops has reduced habitat for these threatened species, condors and kit fox included.
It's possible Mr. Francois's zeal as an advocate has shaded his understanding of issues he should have studied more closely. But McClatchy newspapers have no excuse, and in fact have a long and proud tradition of delivering reliable news. Readers of the Modesto and Fresno Bee expect the best from the only mainstream newspaper in town. Bee editors owe them a correction and apology.
*There are a few records of condors nesting in cavities in the trunks of very large trees like the Sequoia redwood.