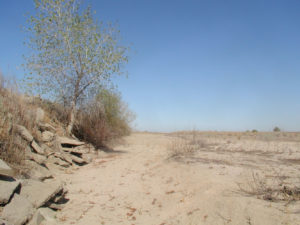 Environmentalists who had high hopes Gavin Newsom would lead the way to sustainable water use in the San Joaquin Valley are waking up to the knowledge that the new governor isn't going to be any more effective than the old governor. Sustainability is just too big a lift.
Even before Newsom took office, the terms of the water debate were morphing from "sustainability" to "voluntary agreements." Not long after, sustainability was being replaced by "resilience."
For those who follow the course of water through the Valley, "voluntary" translates as, "We'll continue doing what we've always done, only more," because the "volunteers" in this case are mostly Valley water districts and county supervisors whose board members are farmers, those dependent on farmers, and those representing farmers.
"Resilience" has replaced sustainability because there's no way to attain sustainable water use in the Valley without fallowing hundreds of thousands of acres of irrigated farmland and the major owners of that farmland are among the most powerful players in state and national politics.
In what amounts to a hostage situation, Big AG is responding to proposals for increased flows along Valley rivers by saying,
"Unless we get our water, cities and towns down here—including all those from Merced to Bakersfield and points between—are going belly up. That's not just almonds and pistachios we're talking about, it's people, hundreds and hundreds of thousands of them, all dependent on AG money."
Like the nation's banks and giant corporations, Big AG is saying it's too big to fail. Thus far, the only resistance to their argument is from environmentalists who point out that the destruction of fisheries, farmland in the San Joaquin Delta, rivers, ecosystems and endangered species is too big a price to pay for nuts, especially since nuts are mostly an export product anyway. The problem is that the financial spinoff from those nuts, what AG proponents call the "multiplier," really is the biggest factor in a Valley economy far too dependent on its one major player.History usually offers the best lesson, and the history of water use in the Valley is especially instructive. After draining the largest freshwater lake west of the Mississippi, farmers reduced the San Joaquin River to vast stretches of summer sand, then took enough water from the Sacramento River to imperil the ecology of the San Joaquin Delta and San Francisco Bay.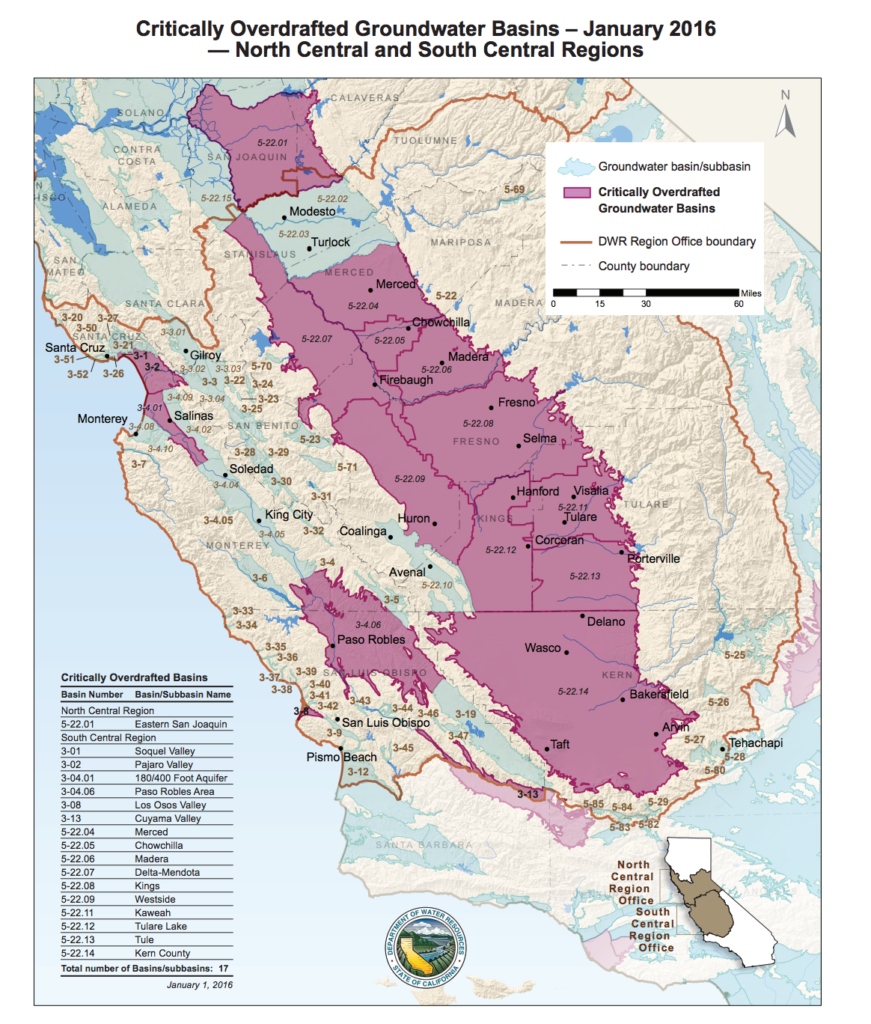 Today, under the direction of Secretary of Interior David Bernhardt, Westlands Water District and its partners in the southern part of the Valley are trying to secure rights to even more water from up north. Bernhardt, a former lobbyist for Westlands, appears to have become a far more effective promoter for Big Ag since his ascent to power in the Trump administration.
For a classic object lesson in how easy it is to dismiss sustainability as a viable tactic for water use in the Valley, just consider the one Valley aquifer that isn't critically overdrafted. Located in the eastern foothills of Stanislaus County and including the Modesto, Eastern San Joaquin, Turlock and Delta-Mendota subbasins, the last aquifer is said to be especially productive because its "black sand" in the Mehrten Formation  isn't just especially permeable, it's fed by three nearby reservoirs.
Once knowledge of these special and likely unique geological features got out, the rush to convert the rolling hills of what was once pasture and rangeland to nut orchards included not just local farmers but Bay Area investment giants like Trinitas Partners. Almost before anyone could blink, nearly 50,000 acres of trees had covered the ground, virtually every one dependent on groundwater.
Early on after Governor Brown signed the Sustainable Groundwater Management Act (SGMA) in 2014, hopes ran high that the state would at last put a halt to the wanton depletion of groundwater reserves, especially in the Valley. Those who looked at the fine print were not encouraged; SGMA left management of groundwater to local authorities and offered a twenty-plus year window of compliance.
Given that every aquifer save one in the San Joaquin Valley was already critically overdrafted, SGMA's twenty year period of grace seemed ludicrous to anyone familiar with the history of Valley agriculture, especially those who knew that farmers have routinely added irrigated acreage in the Valley during every drought on record.
Thus, when the state proposed increased flows along Valley rivers to protect endangered fish and fragile ecosystems, it was no surprise that farmers and their spokespeople responded with threats to pump even more groundwater. They knew SGMA had no teeth and knew also that even if it did, local authorities would never act against their own interest.
Even more revealing of the forces driving groundwater policy in the San Joaquin Valley are persistent attempts to sell water by the two districts closest to the last viable aquifer. Though thwarted by public outcry, Modesto Irrigation District proposed water sales to San Francisco several years ago. The Oakdale Irrigation District relies on water sales to buyers in the southern Valley to balance its books. Both districts prefer water sales outside the region to saving their aquifer with applications of local surface water.
And even though it's almost certainly unique in that its combination of highly permeable sands and gravel are gravity-fed by seepage from New Melones, Woodward, and Modesto reservoirs, the Valley's last viable aquifer is virtually certain to be critically overdrafted long before SGMA deadlines are met. Try as we might, nothing yet has been able to overcome the mathematical certainties dictated when outflows are greater than inflows—not even the Valley's great aquifers.