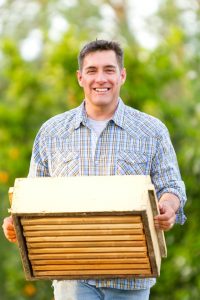 Jeff Denham was right when he said that he should be judged for his record rather than on his support for Donald Trump. That's why we've consistently supported Denham's opponents, Trump or no Trump.
Denham's willingness to harm his constituents by twice voting to shut down government alone should disqualify him from office. But he's also anti-science, anti-equal pay, anti-environment, and pro a Republican Party line that has over the years degenerated from a tradition of proud conservatism to an addictive dependence on alt-right mania.
Even the Modesto Bee, which has consistently (mis)characterized Denham as willing to compromise and "reach across the aisle," has taken advantage of the cover provided by Denham's association with Trump to abandon years of support and endorse Michael Eggman. And that's well after writing that Denham's vote to shut down government in 2013, "aligned him with extremists rather than with what was in the best interest of his constituents and the country."
And maybe that's Trump's greatest (and only) gift to our region. At least his blatant embrace of racism, sexism, scape-goating, and fear-mongering has brought into the open the heretofore politely ignored Republican base. Without the David Dukes, Jerry Falwells, Rush Limbaugh's and Michael Savages, the Republican Party would have lost congressional dominance long ago.
The most telling evidence of the party's inner rot as revealed by Trump is the growing exit of traditional conservatives, including stalwarts of traditional Republican values like George Will and George Bush senior. Even Charles Krauthammer has said he, "could never vote for Donald Trump."
But the growing influence of Trumpism on Jeff Denham and the Republican Party isn't why we're supporting Michael Eggman. We're supporting Michael Eggman because he has reasonable views on immigration. We're supporting Eggman because he realizes the economic value of farming but also realizes the need to diversify our economy and bring more jobs to the Valley.
In a region long known as "The Valley of the Poor," Michael Eggman is our best hope for policies that will begin to address our severe income inequality. He's our best hope for a beginning effort to provide affordable housing and living wages to people who've been battered and beaten by wage stagnation and cost inflation.
Donald Trump's contempt for women and minorities and his promise to reduce taxes for the wealthy are alone enough to disqualify him from office. We don't believe Jeff Denham has contempt for women and minorities, but we do believe his track record reveals consistent opposition to equal pay and support for reduced taxes on the wealthy. Those policies hurt even more than contempt.
Michael Eggman will work for the entire community, not just the wealthy few. Eggman for Congress.