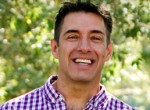 No surprises in Tuesday's regional election—unless you count Dave Lopez going over the 40% mark in votes. Ordinarily, incumbent Supervisors garner over 60% of votes cast, so Lopez's showing was a bit stronger than could have been expected. Though Lopez doubtless benefitted from name recognition attained as a two term Modesto City Councilman, incumbent Dick Monteith easily beat back the challenge.
Monteith may have lost a few votes because of his age. The Modesto Bee raised the age issue when it endorsed Lopez. What the Bee most likely forgot is that even at age 82, Monteith can outdistance Lopez by miles when it comes to walking precincts, and Monteith walked tirelessly.
The former Stanford fullback has had a long political career based on a few unwavering principles, one of which is dodging issues. He also has a shrewd awareness of how little it takes to win in a region notorious for low voter turnout.
Monteith attributed his victory to, "seniors, veterans and the Christian community.'" Over the years, he's built a small but intensely loyal core constituency. In low turnout elections, that's all that's needed. In such cases, platforms and issues are irrelevant, so Monteith consistently avoids specifics and favors generalities and platitudes. It's been a winning strategy for decades now.
Platform was a key motivator for Scott Calkins when he challenged Terry Withrow for District 3 Supervisor. Calkins actually had even stronger farmland preservation positions than Withrow, but when the Modesto Bee reported their platforms were essentially the same, Calkins faced a perpendicular climb to get his message out. Absent deep pockets, it was an impossible task.
Withrow's strong work ethic and constant contact with constituents make him a formidable candidate under any circumstances. He's probably got the supervisor's job for as long as he wants it.
It was hard to see why Tom Letras challenged Adam Christianson for Sheriff. The campaign was cordial, and Letras seemed eager to avoid issues that might come back to haunt him should Christianson win. That's only expected when one challenges one's boss.
In the District Attorney's race, Frank Carson attempted to prosecute incumbent Birgit Fladager in the Court of Public Opinion. Unfortunately for Carson, he used the common defense attorney's tactic of throwing dirt in all directions, hoping something would stick.
It's a ploy that often works to create doubt, but prosecution involves removing doubt, not creating it. Carson has vowed to run again, but after polling under 30%, he might change his mind with a few days reflection.
For Michael Eggman, turnout will be a major factor in his November run against incumbent Jeff Denham. Congressman Denham is widely seen as vulnerable, especially since his support of last October's government shutdown. But Denham will most likely enjoy the endorsements of mainstream media, and unless his extreme positions are exposed and emphasized, his masquerade as a moderate will help people forget how much he's hurt his district. Eggman will need to remind potential voters just how important this election will be.
Once again, the big story in our local election was low voter turnout. Until that story changes, committed voters will continue to dominate outcomes, no matter how few and unrepresentative of the majority they may be.