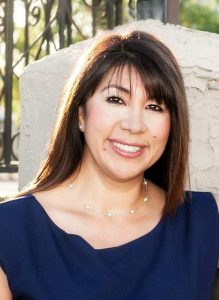 When Dotty Nygard dropped out of the race for Congressional District 10 (CA-10) on March 9, she left a gaping hole in the hearts of local Democrats. In many ways, Nygard exemplified the ideal candidate. Her sincerity and devotion to others were unquestionable, and her Democratic ideals of justice for all were based on the most enduring party fundamentals.
But Nygard's greatest strengths were also weaknesses. Her sincerity often resulted in a lack of polish in debates; she was neither rehearsed nor smooth, and both deficiencies are magnified in an age of visuals and preferences for social media. Many people have noted, not inaccurately, that she is exactly the kind of person we need in office and seldom get—in other words, she is not a politician but a public servant.
Nygard's withdrawal came on the heels of TJ Cox's sudden exit to run in Congressional District 21. Cox was an early favorite in the district, and his supporters were devastated when he left the race. Instead of elation that the crowded field in CA-10 was now not so packed, many of Nygard's and Cox's supporters felt let down and left out.
Remaining candidates were still faced with a large field competing for relatively few voters. The field is still big enough—five candidates—to offer tantalizing hopes for contenders who might not otherwise have been thought to have a chance. Their hopes are centered on how few votes it might take to win, not on how many.
In 2014—the most recent off-year election—only 75,046 votes were cast overall. Of that total, Jeff Denham got 44,237. Michael Eggman and Mike Barkley divided the remainder, with Eggman garnering 19,804 to Barkley's 11,005. Imagine dividing those votes five ways instead of two.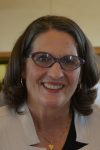 To get some idea of how few votes were involved, CA-10 candidate Sue Zwahlen ran for the Modesto City Schools Board of Education in 2013 and pulled in 18,004 votes. Is it any wonder Zwahlen likes her chances in the June primary for CA-10?
With five candidates (Mike Barkley, Michael Eggman, Josh Harder, Virginia Madueno, and Sue Zwahlen) vying for whatever votes Jeff Denham leaves behind, the temptation to focus on the primary as an easy entrée into big-time politics can be overwhelming. But Democratic voters should be focusing on a candidate who can beat Jeff Denham more than on winning the primary, because the number of candidates with a chance to beat Denham is smaller than the number who might win the primary.
And while there's no sure way to predict election results, there are some constants that apply to the overwhelming majority of elections, and with Election Day moving closer and closer, Democrats should be reflecting on those constants closely. Here are some questions that might focus everyone's attention on who has the best chance of defeating Jeff Denham?
Money, Money, Money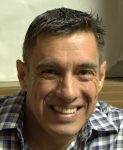 Who has it? Yes, the occasional election is won by the candidate with less money than the others, but it doesn't happen often. Jeff Denham will start the race with over two million dollars, and if polls suggest he's facing stiff competition he will up the ante. He will run negative ads, buy billboard space, and plant signs and banners in every available space throughout the district. Anyone contesting him without lots of money will be swatted away like an insect.
Some candidates think that once in the final, the Democratic Party will shower them with banknotes, but that's wishful thinking. The party is far more likely to put up money for candidates who can raise money on their own. Voters should be looking at who has money now, not who might get it later.
Who Has the Best Ground Game?
Barack Obama served two terms as president because he was able to bring people together and get out the vote.  Whoever beats Jeff Denham will have to do the same. The hard work of knocking on doors, registering voters, and getting them out on election day doesn't just require money and volunteers, it requires passion. Who among candidates for CA-1o has all three—money, volunteers, and passion?
Who does Jeff Denham Fear?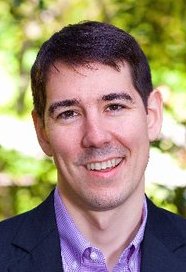 Jeff Denham really doesn't need much in the way of campaign advice. He will surely reach into the old and reliable Republican bag of tricks and campaign against Nancy Pelosi instead of the local candidate, raise the twin specters of socialism and tax hikes, and pretend to be in favor of a humane immigration policy.
Who among the candidates has the best business and economic chops? Who can best diversify our economy and bring jobs to CA-10? Who can both reassure fiscal conservatives and energize progressives? Who can clearly and cogently shred Denham's bogus talking points about socialism and government by exposing the waste and inefficiencies of our current health care system? Who does Jeff Denham fear?
Who has the Brightest Future?
The candidate's future is our future. Once in Washington, who will work hardest to restore government for the people? Who is most likely to set the high standards we need and is most capable of achieving them? After three or four terms—six or eight years— who will have accomplished the most? The crisis of American government won't go away without a concerted effort to make things better for all us. The candidate must be someone whose own future is tied to everyone else's future.
As voters reflect on who among their candidates is best suited to defeat Jeff Denham, they shouldn't forget the example set by Dotty Nygard, who has always been willing to sacrifice for a higher cause. Our higher cause now is literally the restoration of a democratic republic. We must not fail. We must choose a candidate who can win.