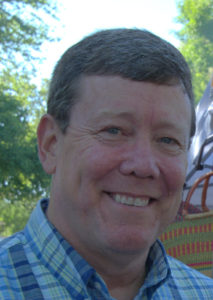 Stanislaus County's Supervisors' District 4 includes a large swath of the City of Modesto. It's by far the most urban district in the entire county. It's also the district most impacted by homelessness and crime.
The incumbent supervisor, Dick Monteith, is by all accounts a good man, but no one thinks of him as pro-active. Now in his mid-eighties, Monteith has been a throwback to the supervisor of old, a part-time ambassador for conservative policy whose chief role is to affirm the ancient bromide, "That government is best which governs least."
Whereas Supervisors Terry Withrow, Vito Chiesa and Jim DeMartini have been highly visible and pro-active, Monteith has been distinguished by inaction. It is Withrow who took the lead on addressing the homelessness which has been most noticeable and most detrimental in District 4, not Monteith. Instead, Dick Monteith has treated the supervisor's position as a nice retirement gig.
Enter Tom Berryhill. Berryhill is running against Frank Damrell for Monteith's seat on the Stanislaus County Board of Supervisors. Just recently, Berryhill announced he's been diagnosed with Parkinson's disease. He's also recovering from a broken hip.
But what's disturbing about Berryhill's candidacy isn't this recent announcement—anyone can experience illness and misfortune. What's disturbing is Berryhill's voting record prior to announcing his ailments.
State Senator Berryhill has had 18 opportunities to vote on key issues in 2018; this doesn't include other less critical but nonetheless important votes. He voted only seven times on those key issues. Moreover, he's been a virtual no-show during the campaign for supervisor. Yes, he's been sick, but if he's too sick to vote even on critical issues, he shouldn't be running for office. And he could at least have sent staff representatives to the campaign events he missed, the latest being a forum hosted by the League of Women Voters in Modesto, but he didn't. Oftentimes, neither Berryhill nor his staff even respond to questions from local media.
Berryhill also has a record of ignoring the needs of Stanislaus County residents. The most egregious example came when he declined to vote for the negative bailout in 2015, long before he announced his illness. That was the measure against a policy that had cost Stanislaus County some $74 million dollars over thirty years, a measure Supervisor Vito Chiesa fought hard for and won.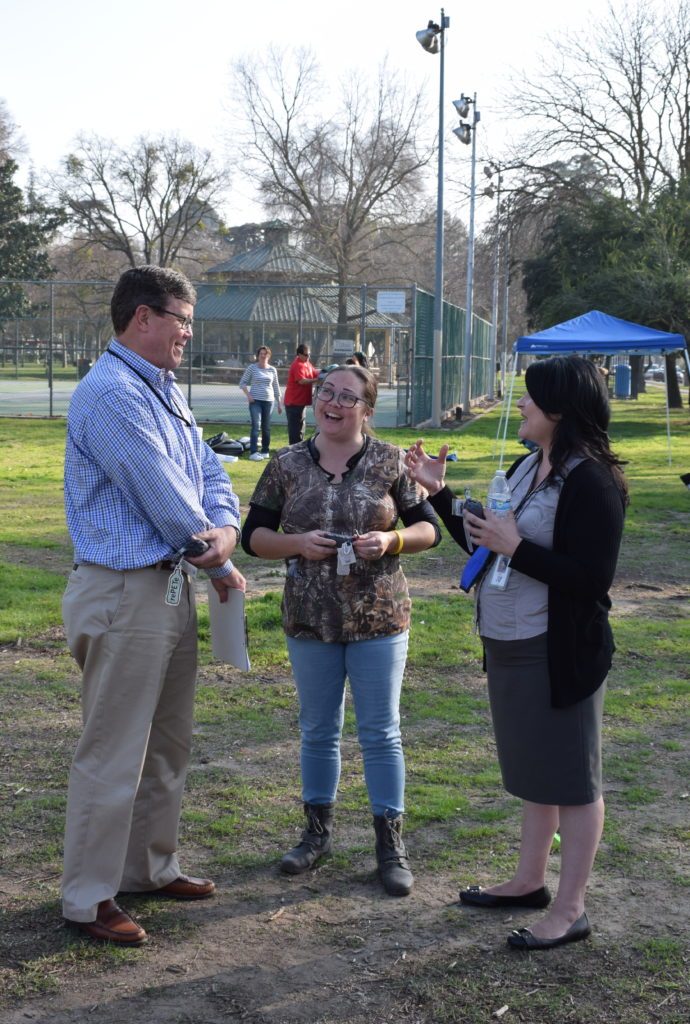 Given the increased demands on the supervisor's office, the job can no longer be treated as a comfy retirement position. Especially in Stanislaus County's District 4, the people are going to need a supervisor who hits the ground running and can sustain a marathoner's pace.
Berryhill's opponent, Frank Damrell, just recently completed his annual fundraiser for hydrocephalus. The fundraiser includes a swim from Alcatraz Island to San Francisco. Once again this year, Damrell completed the swim with relative ease.
Maybe even more importantly, Damrell has been endorsed by a diverse array of distinguished public servants, including former Secretary of Agriculture Ann Veneman and former Stanislaus County Supervisor Ray Simon. Both are staunch Republicans who recognize in Democrat Damrell a political pragmatist ready and able to treat issues like homelessness and water as non-partisan problems in need of solutions.
Though known only to people on the ground with homelessness issues, Frank Damrell has long been a hands-on participant in efforts to address our homeless crisis. He's especially prepared to use his expertise in legislation to help people with mental illness among the homeless population.
If Damrell has a problem, it's his modesty about his ongoing contributions to his community. But people who want a pro-active approach to the critical problems of Stanislaus County's District 4, especially homelessness and crime, need to get the word out: Frank Damrell will be there when needed, ready and able to serve and serve now.