Former Modesto City Councilman Bruce Frohman couldn't suppress a parting shot at Supervisor Jim DeMartini, whose own parting comments about California seemed to many observers both ungrateful and churlish. ed.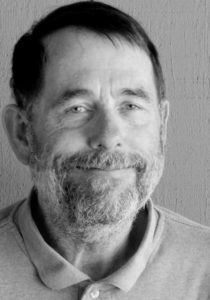 According to an article appearing in the July 26, 2019 Modesto Bee, Stanislaus County Supervisor Jim DeMartini plans to move to Reno after his term expires in 2020. The reasons given for the move were his expectation of paying no state income taxes and excessive California regulations.  Ironically, the article went on to list some of the many regulations he helped create and impose on his Stanislaus County constituents, including his commitment to regulation of marijuana sales.
As DeMartini was head of the Stanislaus County Republican Party for many years, the fact that Democrats seem to have a firm lock on the California State legislature may also be a contributing factor to the decision to move. And, as he watches the strength of Republicans in Stanislaus County politics wane, his incentive to move grows.
The DeMartini Record In Stanislaus County
After successfully advocating for and passing Stanislaus County's thirty-year one-percent sales tax for roads, DeMartini's sudden desire to avoid taxes by moving is ironic. Add to that the fact that he has received a Stanislaus County government salary of well over $50,000 annually for a part time job in every year since 2004, and that he will receive a pension paid for by tax payers, his anti-government posture seems more ironic.
The Modesto Bee article reported that DeMartini sold his 1100 acre ranch between Ceres and Patterson to purchase property in Reno. During the Supervisor's many years in farming, how much money in government subsidies did Mr. DeMartini's "over- regulated" ranch receive? And did he have Williamson Act property tax breaks?
Supervisor DeMartini must be worth millions of dollars, part of the richest one percent in Stanislaus County.  He has accumulated much wealth with the help of government largess and Mr. DeMartini does not want to give anything back by paying taxes? Ironic.
Supervisor DeMartini has been a staunch supporter of President Trump. Hasn't Trump been working to eliminate health insurance for the poor, attacked people based on skin color, and worked against the well-being of over half of DeMartini's constituents? DeMartini has also brought controversial speakers like Ann Coulter to town. What did she do to improve the quality of life or political discourse to the community?
Good Luck in Reno
Supervisor DeMartini looks forward to a better life in Reno. There is no agriculture, so he won't be running a business that he knows.
The Reno area is presently experiencing an unprecedented boom, with the urban area spreading rapidly like a malignant mushroom. The Truckee Meadows are full up, mountain to mountain, spreading into neighboring valleys.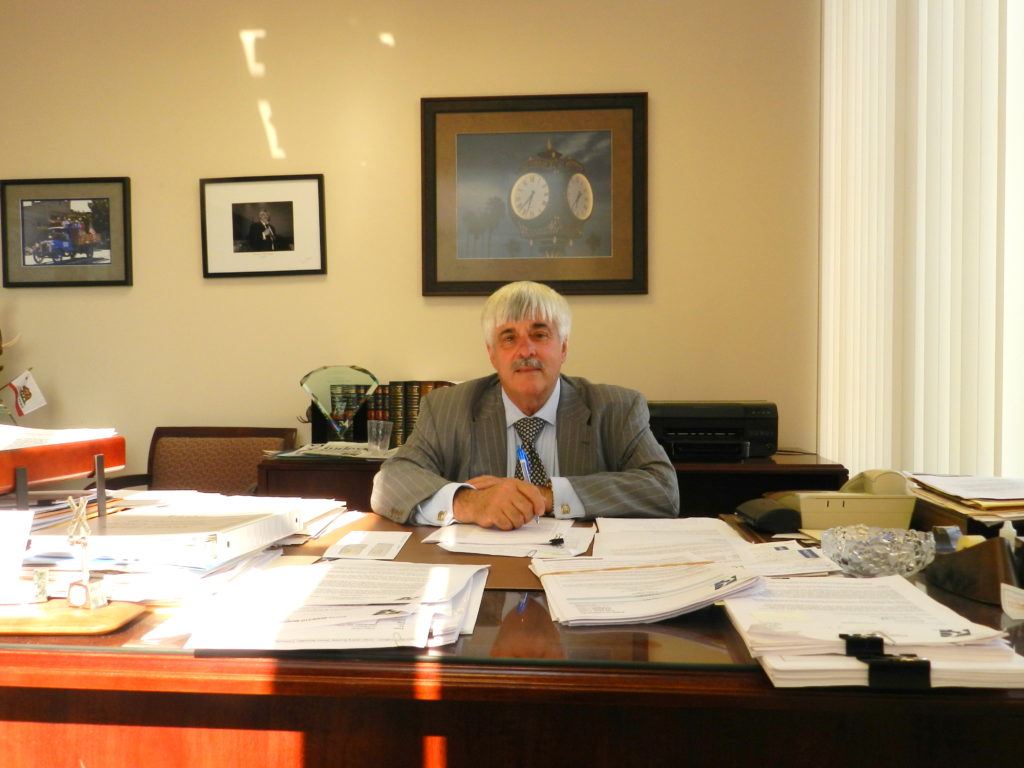 In 2008, the recession in Reno crashed real estate values as hard as Modesto.  Another big recession is on the horizon, an inevitable part of the business cycle.
Reno does not currently have an income tax, so either higher property taxes or inadequate social services make up the difference between California and Nevada. Reno has a robust homeless population. The impoverished survive with less in Nevada.
The bad news for Supervisor DeMartini was recently disclosed to me by a Republican friend who lives in Reno. The friend complained that Democrats from California are moving to Reno in droves to accept new technology jobs being created there. He lamented that Nevada is turning into a blue state, with higher taxes and more regulation. This fact was confirmed by another friend in Las Vegas. Ironically, the Democrats from which DeMartini seeks to escape will be moving with him. Better to move to Missouri, Supervisor.
Supervisor DeMartini, are you looking for a better environment?  If you like drier weather, Reno is fine if you don't mind your face becoming wrinkled and aging quicker. Hopefully, you are not allergic to sagebrush. Last December, one visitor couldn't stop his nose from running during a three day stay in Reno. During wet years, allergies are more pervasive.
Nevada is a mining state. Air quality has not been a concern to the Republican leaders of Nevada. Toxic chemical waste becomes airborne on many of the frequent windy days due to minimal regulation. But the supervisor doesn't like regulation, so he shouldn't complain like a Democrat when the cloud blows his direction.
Goodbye, Supervisor
Why not resign now, so you can help get a Republican appointed to take your place on the Board of Supervisors? Get to Reno before the Democrats run the city, if not already too late.
Know that some Republicans appreciate the service you provided to Stanislaus County since 2004. However, your departure will be evidence that you helped make the county less livable during your tenure. (You wouldn't be leaving if the county had become a better place to live.) Be confident in knowing that when you move to Reno from Stanislaus County, qualities of life will become better for the people in at least one of those places.