It's bad enough that homeless sweeps throughout the state do little more than add to the stress and misery of the poorest among us. Even worse, California Governor Gavin Newsom has taken to bragging about them, especially the sweeps conducted by Caltrans along the state's highways.
One of the most wasteful expenditures of money the state has ever known, sweeps have become a kind of relocation roulette that bounces the same people from the same places and back again time after time and year after year. Sweeps amount to a circle of futility that today operates under the banner of "Clean California," a well-intentioned and much-needed program to rid the state of trash and blight.
Touted as a job-creating enterprise that will, "beautify community gateways and public areas along highways, streets and roads, and provide good jobs to thousands of Californians," Clean California is based on the false assumption that once forced to move, homeless people will just go away. While Governor Newsom has correctly argued that "Our roadways and highways are no place for individuals to live," he's ignored the hard fact that when homeless people are forced to move, they have nowhere to go.
The evidence that sweeps don't abate homelessness is all around us. While state and local agencies have been performing sweeps for years, homeless numbers have only grown. So has the trash that results when people have nowhere to go and nowhere to put their refuse.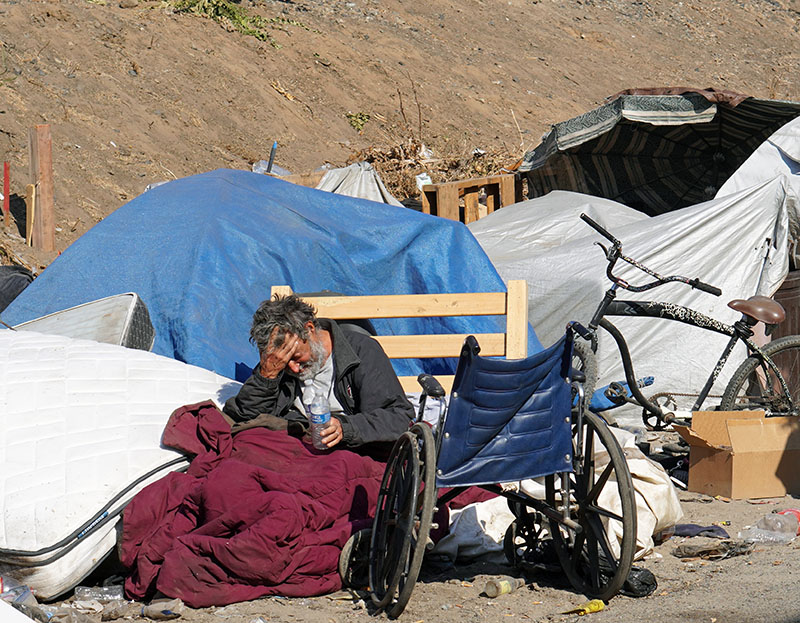 For those who've been involved with homeless people for any length of time, the crux of the problem is obvious: At the backend of most sweeps is another place in the dirt, or in a local park, or behind a building, or along a canal or river.
Once told again to move on, homeless people return to same areas they were recently driven from. They bring their trash with them. They also bring the weariness and despair that come from having no place to lay their heads, nor anywhere to bathe their bodies, denied even a place in the dirt.
Nonetheless, Governor Newsom said on August 28 that, "Our efforts are a model for the nation, and more importantly, we're getting people off the streets and into the housing and services they deserve."
Anywhere in the San Joaquin Valley — Modesto, Stanislaus County, and all points north and south —after years of sweeps — there are more homeless people on the streets today than ever. Not only that, the number of people living in their cars is growing exponentially.
The tagline that follows most reports of sweeps — "and connect them to services" — is one of the most pernicious of all misleading statements about homelessness, and Governor Newsom is either clueless or disingenuous when he uses it in connection with Caltrans sweeps.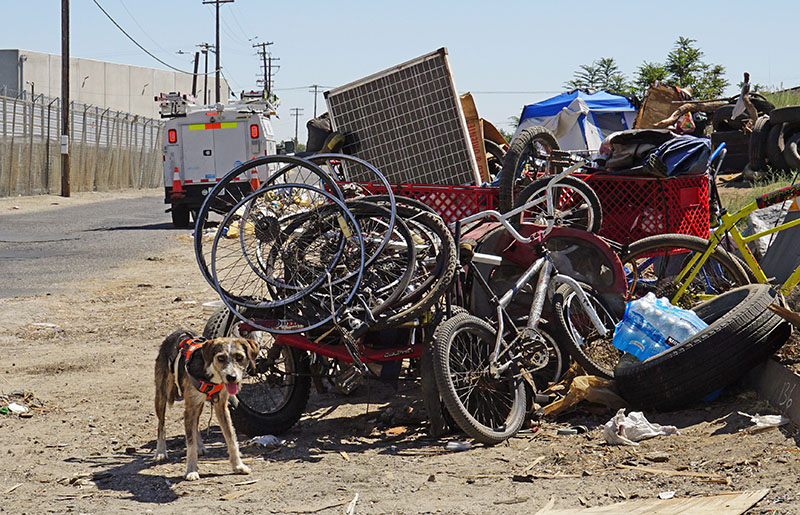 Not only isn't there enough housing or shelter of any kind for homeless people, there also aren't enough "services." Services routinely cited as available almost always involve an endless round of forms, referrals, labyrinths and dead ends.
Consider just one obvious example: There is a severe shortage of qualified workers and facilities for the mentally ill throughout the state. The shortage for the unhoused is even more acute and punishing; thirty- to forty-percent of homeless people are mentally ill.
The situation is especially dire in the San Joaquin Valley:
"A new report from the California Health Care Foundation shows that the Bay Area has 19 licensed psychiatrists and 73 licensed psychologists per 100,000 people – significantly more than the state averages of 12 and 44.  At the other end of the spectrum, the San Joaquin Valley has six psychiatrists and 16 psychologists for the equivalent number of people."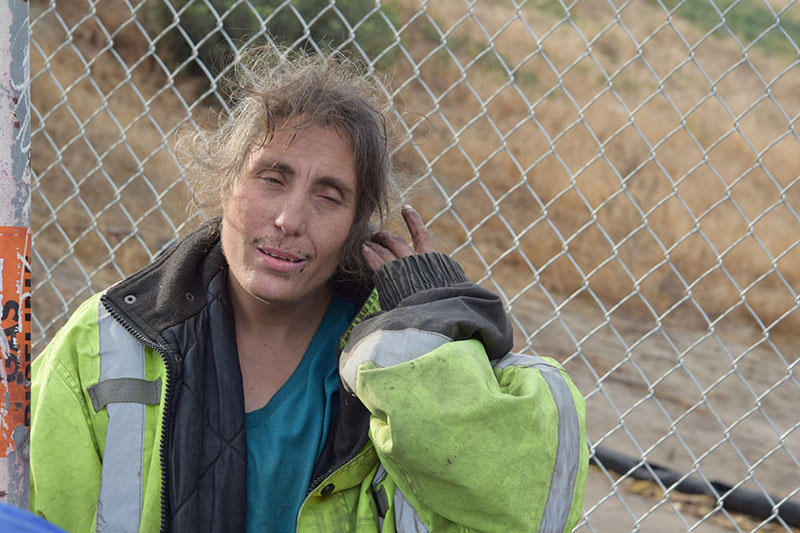 The quickest, most cost-effective, and most humane measures for mitigating the homeless crisis — safe ground camping and permitted parking for those living in vehicles — are dismissed as unfeasible while billions are spent on sweeps. Such is California's government throughout the state, with a few local exceptions.
California today has a growing humanitarian crisis, a dire human emergency, and its leaders are for the most part not only helpless, they're counterproductive. When they react, it's through efforts that compound cruelty with yet another sweep, yet another command to, "move along."
With $14 billion of the California budget dedicated to homelessness, the state's leadership at all levels finds itself unable to provide safe ground, toilets, running water and trash bins for people in the throes of an economic crisis — fellow citizens.
Governor Newsom could end this cruelty now with an emergency declaration and orders to provide safe ground and bare necessities, but he can't do that. Given the choice between the universal command to Do Unto Others or continue a regime of cruelty, California's Governor has chosen cruelty.