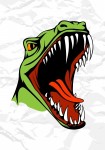 On November 6,  Inside Higher Education reported that Higher One, the provider of debit cards on hundreds of college campuses, including Modesto Junior College and Merced College, is in trouble again.
As we reported here, Higher One paid $11 million last year as part of deal with the Federal Deposit Insurance Corporation to provide restitution to students who were wrongfully charged for overdraft fees. Now Higher One is in trouble for "fees and marketing practices that were predatory."
In 2012, students from several colleges around the country filed lawsuits against Higher One. This year, a federal judge consolidated the lawsuits into a class action. According to Higher One spokeswoman Shoba V. Lemoine, the $15 million settlement agreed to by both parties, "if finalized and approved, would resolve all outstanding civil litigation against Higher One involving the marketing and usage of its OneAccount suite."
Faculty and students at some California colleges have been skeptical of Higher One  from the beginning. Community college faculty have been especially critical, arguing that a high percentage of community college students lack basic skills in reading and math and are thus easy prey for deceptive or ambiguous wording about fees and usage.
Higher One issues a debit card, usually imprinted with the college logo, which students are supposed to use to access their financial aid. However, they are told that in order to avoid fees, they should use the "credit" option at the cash register. And while the students are given options other than the card, they're told they'll get their money faster if they accept the card rather than having their money transferred to a bank account.
Despite Higher One's ongoing problems in court, the service remains popular with college administrators, many of whom seem far more interested in their colleges' bottom lines than in their students' financial welfare. Nonetheless, there may be more trouble on the way for Higher One. Recently, Higher One's practices have drawn attention from the Consumer Financial Protection Bureau and lawmakers in the U.S. Congress.
It is doubtless a sign of the times that so many in higher education remain unconcerned about doing business with a financial institution that has in its short history established a documented record of financial wrongdoing, virtually all of it at the expense of students. Today, college administrators persist in modeling higher education on big business, despite its recent ethical lapses and disregard for public opinion. They may find that in the end, students and faculty represent a "bottom line" as important as the one on the accounting sheet.