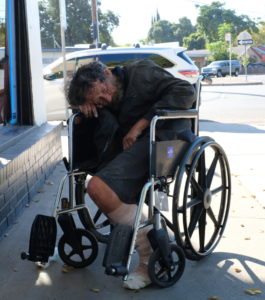 Alan Davis, the homeless man who haunted downtown Modesto and over the years was befriended by passing strangers who handed him food and money, has found a temporary home at the Modesto Outdoor Emergency Shelter (MOES). Davis checked into the shelter Tuesday morning, after a volunteer found him sleeping on the corner of 18th and G streets in Modesto.
Frank Ploof, a coordinator of activities and outreach for MOES, was able to arrange an emergency admission for the man who has a damaged leg and is likely suffering from diabetes and malnutrition. Davis had been released from Memorial Hospital Monday morning after an overnight visit for his badly scabbed and bleeding left leg. His right leg had been recently amputated.
Many downtown merchants and visitors had gotten to know the one-legged man in the wheelchair and gave him food and money on a regular basis.
"I really like the guy," said one businessman. "I let him hang around my shop, but he's not good for business. He feels safe here because people kind of watch out for him. But I wish someone would help him out."
Help arrived after homeless outreach worker Randy Limburg alerted volunteers to Davis's plight. Limburg's work focuses exclusively on homeless people with clear cases of mental illness. Davis does not appear seriously mentally ill, though he does have memory lapses, so Limburg couldn't offer immediate help.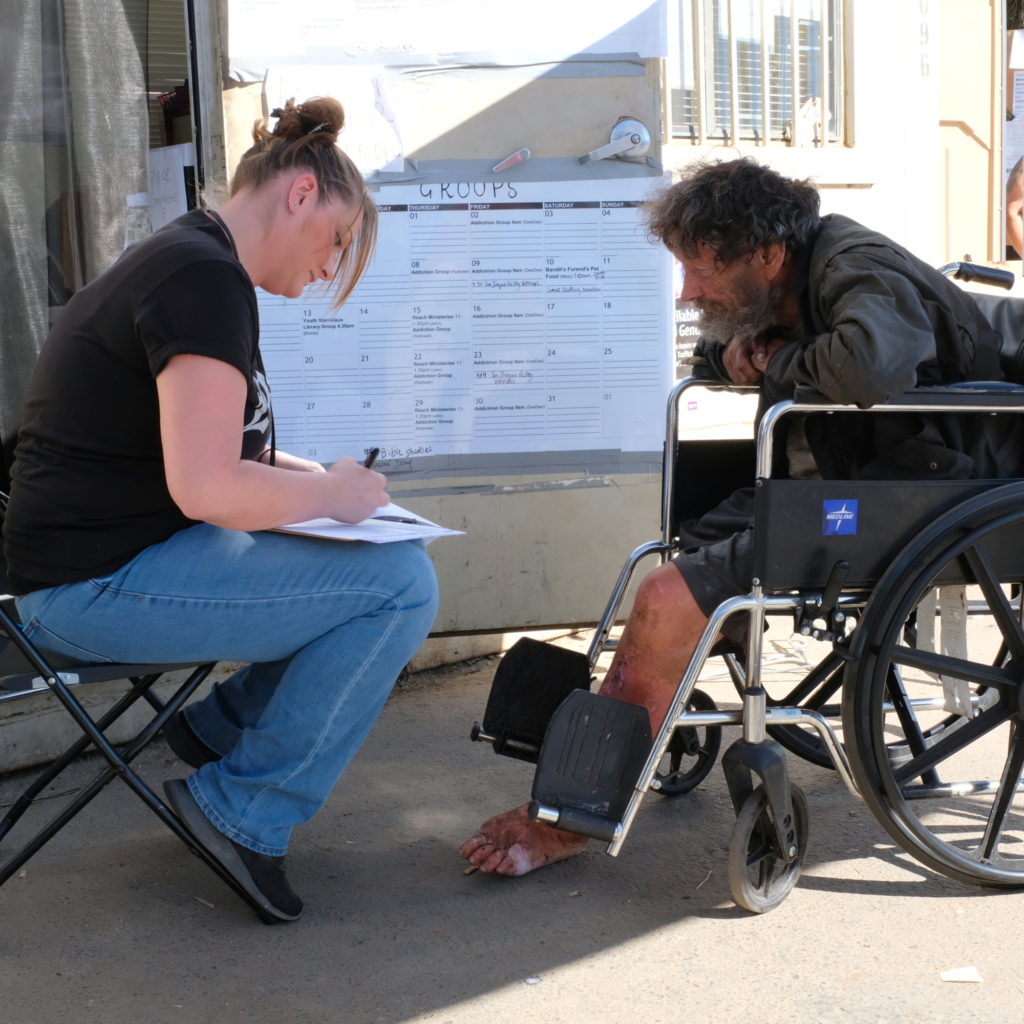 In a slowly emerging story, Davis thinks he once was housed in Modesto, but he can't remember the address. He also thinks he receives Social Security payments, but doesn't know how much or where the money goes. He remembers working in restaurants and, "a tire shop."
Almost any service for homeless people requires photo identification, and few have it. Though Davis had no wallet or ID, he did remember his Social Security number and birth date, and outreach staff have already requested identification for him. Once Davis has identification, he can begin procedures to get more permanent help.
Before MOES, people like Alan Davis literally had nowhere to go. The Emergency Shelter offers a much-needed staging area where people can get off the streets and wait for housing, medical assistance and, in Allen's case, proper identification.
By early afternoon Tuesday, Davis had checked into MOES, eaten a nice sandwich for lunch, had met some of his new neighbors, and was looking forward to a visit to Dean Dodd's Cleansing Hope Shower Shuttle, which parks near MOES frequently.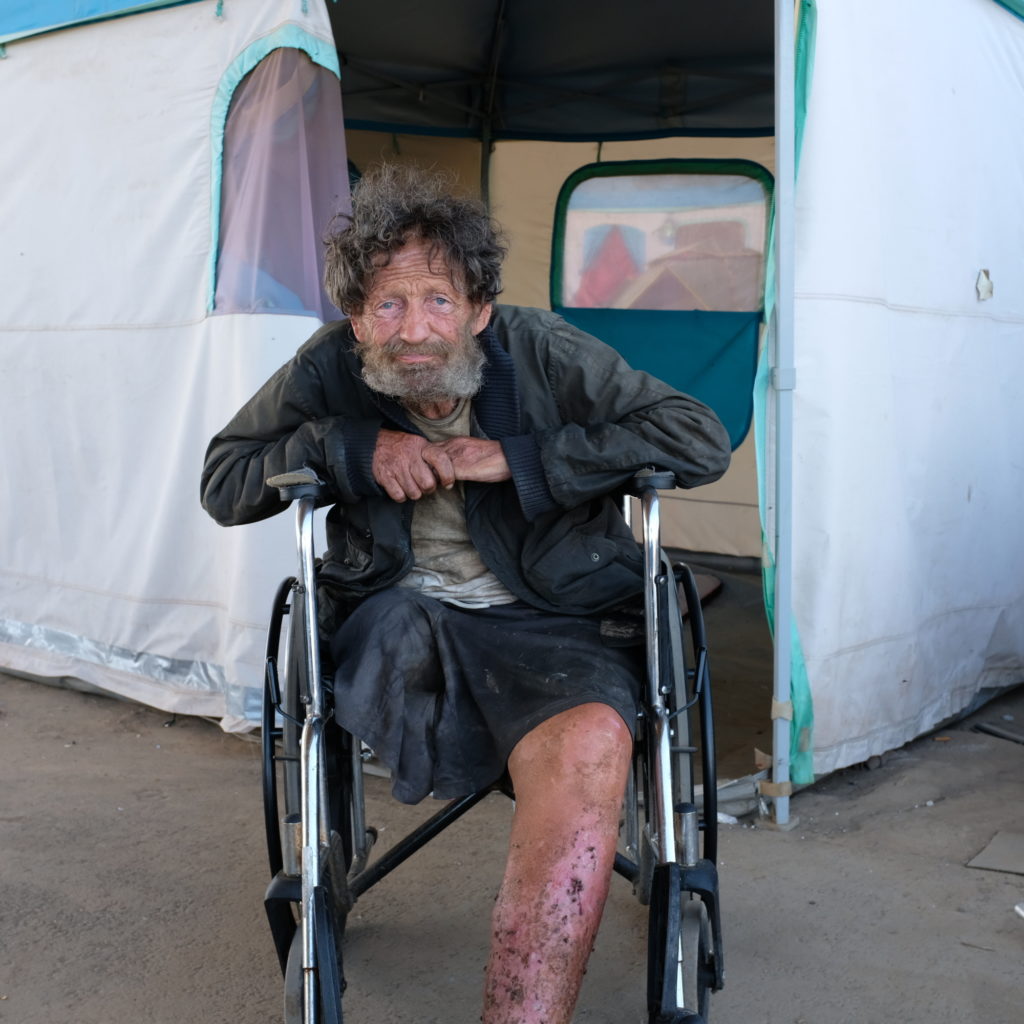 No one can say at this point how soon Alan Davis will find more permanent shelter. There is a state-wide shortage of housing and services for homeless people, but at least now Davis will have regular access to food, water, toilets, and professional help. People at MOES were already offering him blankets and clothing, so he will be looked out for.
Like many homeless people, Davis appears sleep-deprived and frequently dozes off. Many times people downtown have feared he was dead when they saw him slumped and motionless in his wheelchair. Now he can sleep knowing help is nearby. It's a big step forward for a man who until Tuesday morning had nowhere to go.