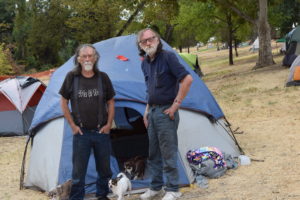 The Morris brothers, Harvey, aged 71, and Daniel, 69, say their landlord raised the rent and kicked them out when they complained about the roaches, rats, and black mold in their apartments. The landlord—an absentee owner—would most likely say the brothers trashed their units and ignored warnings to take better care of them. It's a routine argument whenever affordable housing issues are raised in California.
The bottom line: No matter the reasons, more and more people all the time are losing their homes in California's soaring housing market.
Harvey and Daniel had apartments in a multi-unit house on Modesto's west side until a couple of months ago. Daniel had been there 27 years and Harvey 22. In all that time, says Daniel, "I only had two late payments."
Both the brothers have been on disability for years and are on fixed incomes. Before her death last year, Daniel's disability payments were supplemented by his wife's. But he lost her income when she died.
"The rent went from $625 a month to $825," said Daniel last Tuesday outside his tent in Modesto's Beard Brook Park. "The rent just got too high. If I paid the rent, I couldn't pay the bills."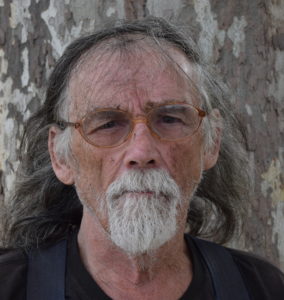 Like his brother, Daniel has a total income of around $1200 a month. He also has a 2001 Nissan Maxima. Right now it's barely running  because it needs some new parts. He's able to nurse it along when the brothers need to make a grocery run, but expects it will die soon unless he can get if fixed.
Both brothers have heart problems. Daniel recently had a two-way bypass and Harvey has had four heart attacks.
"I died four times and that fibrillator thing (sic) got me going again," said Harvey. "The doctor told me my heart is completely shot and there's nothing he can do about it except write out a death certificate. But I ain't dead."
For a while, the brothers had permission to stay behind a church where they had enough room to store their furniture. But they say their furniture was destroyed by vandals and all they have left is a few personal belongings. They had to leave the churchyard due to constant complaints from neighbors.
Even if they pool their incomes, the brothers are facing a struggle to find housing. And they're not the only ones.
According to the United Way, 37% of Stanislaus County households are below the "Real Cost Measure," a standard that takes into account total living costs calculated against income. The Real Cost Measure offers a more accurate assessment than typical poverty assessments, which generally focus only on income.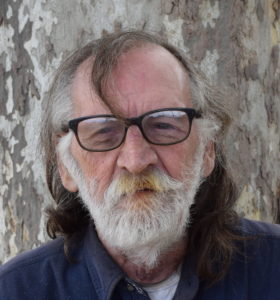 But the most disturbing implication of the real cost measure is the realization that people who are living at or below the line are one significant cost event—a major car repair or health care cost—away from being unable to make their rent or mortgage payment. And it's no surprise that in California, housing costs take up by far the highest percentage of most people's income.
Local experts say Stanislaus County alone has an urgent need for almost 20,000 affordable housing units. And given the harsh realities of rising costs and fixed incomes, no one should expect fewer homeless people on the streets anytime soon. The most likely prospect is Harvey and Daniel Morris will soon be seeing even more tents in Beard Brook Park. A lot more.