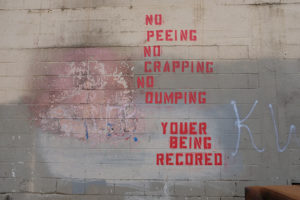 Two days before last Christmas, Mary was sitting on the curb at the intersection of Morris and Sycamore, scratching lottery tickets. Alan Davis, the wheel-chair bound amputee, had once again bolted from the new county shelter in the Berberian Building on Modesto's south 9th Street. He was downtown on J Street, between 11th and 12th  Streets, eating a sandwich from the nearby Subway Shop. A block or so away, across from the county courthouse on I Street, a naked man was singing loudly and scrubbing himself down with what looked like a small sponge.
Just a little east, on Downey near 5 Points, Michael was stepping on and off the curb, shouting curses at passing cars; his mother Theresa was likely nearby, her shopping cart overflowing with the usual collection of blankets, edibles, and other things she deemed necessary for life on the streets. A bit north and west, Channon was pushing and pulling a long train of scavenged junk, piled high on a remarkable assortment of wheeled carts and carriers.
Just a few weeks earlier, at least four of these six homeless people could be located at the Modesto Outdoor Emergency Shelter (MOES), which had been shut down when local authorities opened the new 182-bed shelter in late November. MOES had provided tents for over four-hundred people. When it closed, those who didn't get into the new facility spilled back into their familiar haunts on the streets, in the parks, and along the rivers.
As we come to the end of January this year, after over five years of the Stanislaus County's "Focus on Prevention" program for homelessness, it looks to many observers like there are as many or more homeless people outside as ever.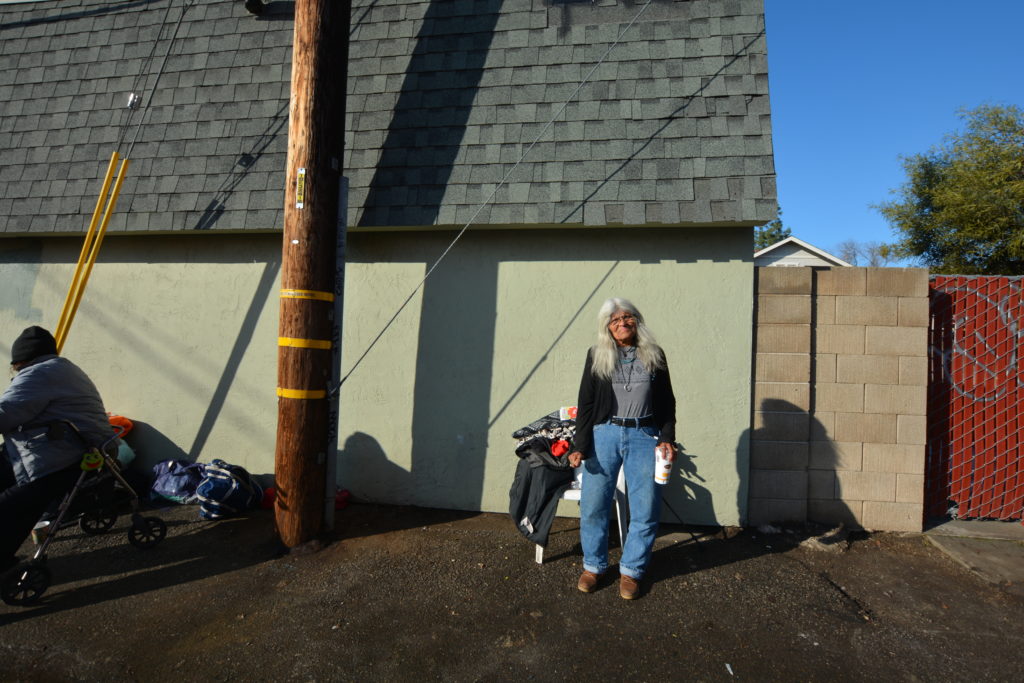 Modesto and Stanislaus County aren't alone in trying to stem the rising tide of homelessness; west coast cities from San Diego to Seattle are seeing the same steady increases in numbers. Though many people are still calling homelessness a choice, authorities are finally recognizing that the combination of fixed incomes and rising prices, especially escalating housing costs, has had inevitable results.
In fact, more and more homeless people are on disability, and many more are likely qualified. But typical disability incomes amount to around $1,000 a month, nowhere near enough to afford housing in a market that for years has been on an elevator with no signs of a top floor.
"I'm on disability," said a homeless man named Eric just recently. "I can't find housing anywhere. They want first and last month's rent, plus the rent's almost as much as my total payment. How am I supposed to afford that?"
In addition to the effects of skyrocketing housing costs on people with fixed incomes, no one yet has found a satisfactory solution to the problem of homeless people who are mentally ill. Estimates of the number of mentally ill people in the homeless population range from twenty-five to forty-five percent.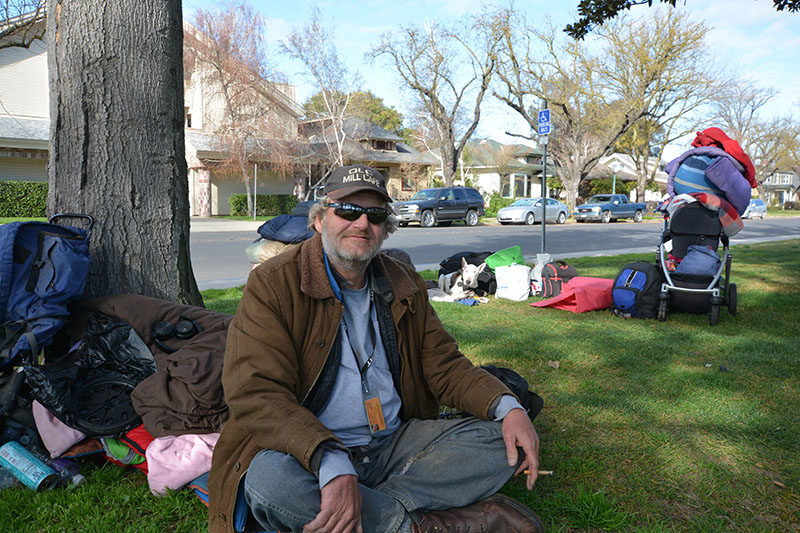 Given these crushing realities, and given also there are too few or no alternatives for people in the bind of fixed incomes and rising costs—as well as those with diminished mental capacities—no one should expect anything other than growing numbers of people with nowhere to go.
Last year, Bob Erlenbusch, a board member for the National Coalition to End Homelessness, estimated that sheltering homeless people at MOES resulted in a cost of $13 per day. The total cost to shelter over 400 people for a little over 10 months was $1.6 million. In contrast, the 182-bed shelter is expected to cost approximately $3 million per year; that's in addition to the costs of remodeling portions of the Berberian Building to accommodate more beds, showers, and laundry facilities. MOES sheltered over twice as many people for a little more than half the cost.
Most city and county budgets statewide are already stretched close to or even beyond reasonable limits—there's little or no money for homeless shelter and services. On January 8, Governor Gavin Newsom allocated over $1 billion for homelessness, including money for physical and behavioral health services. He's also offered tents and trailers, but they will likely be in limited supply. The money will provide a tremendous benefit for people experiencing homelessness, but even that amount won't bring about near-term remedies for shortages in affordable housing.
In the meantime, it's looking to many observers like Modesto's experiment with MOES may have offered the best and most economical alternative to people on the streets, in the parks, along the rivers, behind the buildings, along the canals, in the alleys, and in their vans and cars. It may be time to bring back the tents, especially since there's ample room in a parking lot near the Berberian Building and at the adjacent terminus of 10th Street.