Many believe today's system of care and recovery for homeless people is antiquated and inadequate. For the most part, they're right. Nevertheless, some people just need an intervention and chance to get back on their feet, especially those with income and a place to go. Efren Torres is one such person.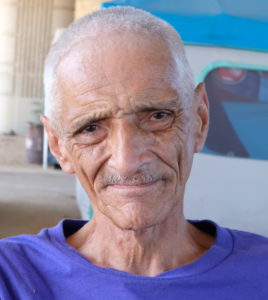 Efren Torres had been clean for three years when he lost his wife in a tragic automobile accident in 2015. He's sixty-four years old.
"That's when I started using again," he says. "It's one thing when someone is fighting cancer and you kind of know what to expect. But when the coroner calls and tells you your wife is dead and you've been thinking she'll be home soon, it's really rough."
At the time, Torres, though he was born in El Paso, Texas, had spent most of his life in the Bay Area.
"We lived in San Leandro. I was really a product of the sixties. We used all kinds of drugs. We'd take LSD and go to the Fillmore Auditorium. Later, when the AIDS epidemic began, I got really scared because many times people shared needles. But I was lucky. I never even went to the hospital except one time for a hernia."
Torres says one difference between young people today and those in his time is work.
"I always worked. I worked twenty-two years for Georgia-Pacific. We made paper, huge rolls of it, and other things. I also worked for another company as a lab tech. My father was a Teamster and I was a Teamster. We both made good money. In those days we had factory jobs. You don't have factory jobs these days."
Even though he did two prison terms for drug related crimes, Torres says he could get hired because people knew he was a good worker. "I could walk down one street in those days and fill out three job applications. And I could get someone who knew me to speak up for me."
Torres says he's used almost every drug possible, but methamphetamine was what he used most often when working. "Lots of people who worked used meth, especially truck drivers. But I was always scared to miss work. I was even scared to be late. So the meth didn't keep me from working, and that's why I have an income now. I have a pension and SSI."
Torres lost his Bay Area residence after his wife died and he went back on drugs.
"It got so I couldn't afford to live in the Bay Area any longer, so my daughter told me to come to the Valley. I got to Modesto and I saw that arch and I remembered it from all the Scott Peterson stories. Then I found a nice place I could afford on Fresno Avenue on the west side."
But drug use was once again Torres' downfall.
"I was using and started letting too many people in. The landlord told me he didn't like the situation, and he evicted me. I don't really blame him."
It's not uncommon for drug users who have income and lodging to attract predators, grifters, and couch surfers. Even though Torres had used drugs most of his life, jobs and family had kept him in the mainstream. Even his prison sentences hadn't condemned him to permanent exile. But once evicted, he found he couldn't find another place to live.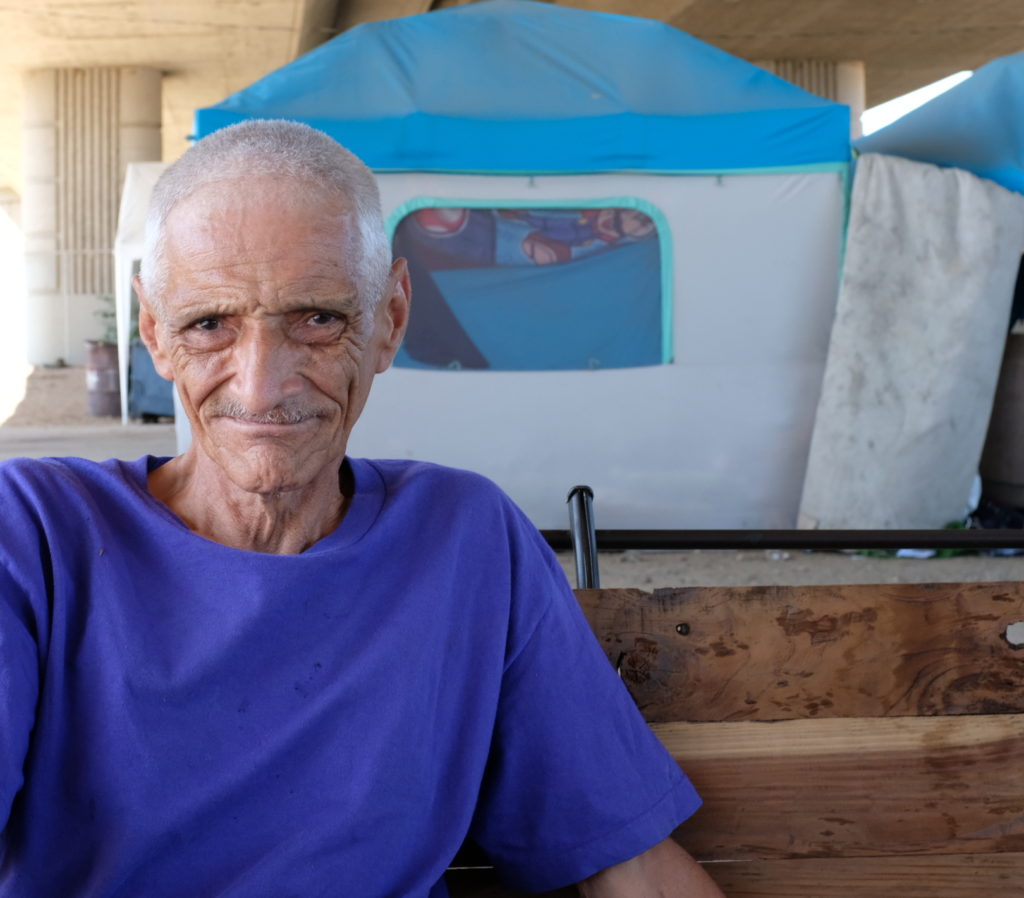 "Even though I had income, people would say they didn't want to take a chance on me because I had been evicted. And some places found out I had a record, and they really wouldn't rent to me. I was shocked. I just had never been in such a situation. This has been a real humbling experience."
One of the few places that would take Torres was the notorious Budgetel (formerly the Vagabond Inn), on McHenry Avenue in Modesto.
"It was named the 'Budgetel,' but everyone still called it the Vagabond. I really felt bad there. Black tar heroin was everywhere, especially around the young people. I felt so bad for them and tried to talk to them, but I was using heroin myself. It got really bad."
Torres found himself on the streets even before the Budgetel was shut down by order of the City of Modesto.
"I was sleeping behind buildings on McHenry Avenue or next to friends with camps alongside the freeway even though I had income. It just happened all at once."
Torres was beginning to think he had no way out when he got a break from an outreach worker who put him in a county-maintained halfway house.
"I was telling my story and the next thing I know people are praying for me. They got me over to the Modesto Gospel Mission and Chaplain Steve got me into a program. I didn't sleep for six days and nights. It was really hard but I kicked heroin. Chaplain Steve really got me into the right place."
Because he has income, Torres is able to work with the local Housing Authority. He's certain he'll have a permanent place to live soon.
"They're really organized. They've got all my information, and they're going to find a place that will take me. I should be on my own soon."
Unlike many homeless people, Torres never lost any of his identification. He's got his Social Security Card, Driver's License, and other ID. He's got sufficient income to afford housing. His situation, difficult as it is, is far easier to address than the problems of the vast number of homeless people staying on the streets or at Modesto's Outdoor Emergency Shelter (MOES).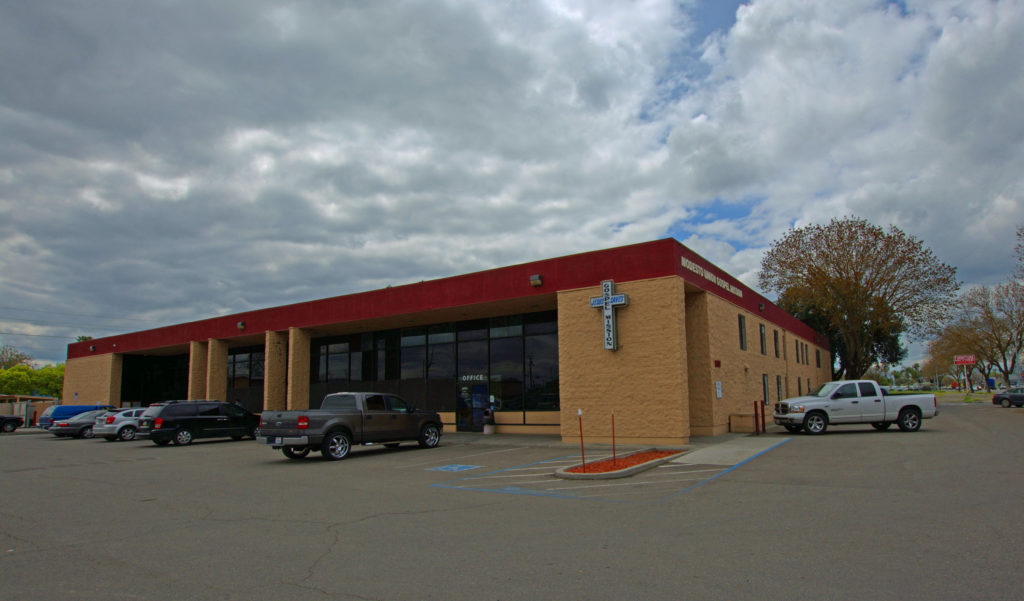 "I was shocked when I came here (MOES) to visit a friend," said Torres. "This can't be a permanent situation. A lot of people here aren't going to get better. There's a lot of mental health problems. I see people fighting their personal demons. They need their meds. You can tell just by watching them."
Torres says that even when he was in prison, he always tried to steer younger people in the right direction.
"I'd see the younger guys strutting around, lifting weights and trying to be tough, and I'd tell them that the really tough guy is the one who makes it outside. I knew most didn't listen, but I thought if I got through to just one guy, maybe it would make a difference."
Torres says he's always worried about younger people, and he's proud his daughter has succeeded with a good education and Master's Degree.
"It's different these days," he says. "We came out of the sixties and we used drugs, but we could work. I always felt good when I had a job and could work hard and make good money. It made me feel good. It's different these days."