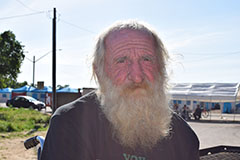 Every year, the community Continuum of Care (COC) does a Point-in-Time (PIT) count of homeless people throughout California. Thus far this year, 9 of the 13 most populous regions have reported. Of those 9, 8 regions counted more homeless people than last year.
Conducted last January, the Stanislaus County count set a record of 1,923 people; the previous high of 1,800 people was in 2009, during the Great Recession. Still, for the vast majority of people, the stark realities of homelessness have yet to sink in.
For many, homeless people have only themselves to blame—they're homeless by choice—a notion that was popularized when Ronald Reagan argued that homeless people were not victims of economic policies, but, "They make it their own choice for staying out there."
But even during the Reagan era, there was ample evidence that rising housing costs were a significant factor in homelessness. An article in the New York Times as far back as 1988 noted that, "For many, the fundamental problem is economic: housing costs that have risen beyond the means of people with menial jobs."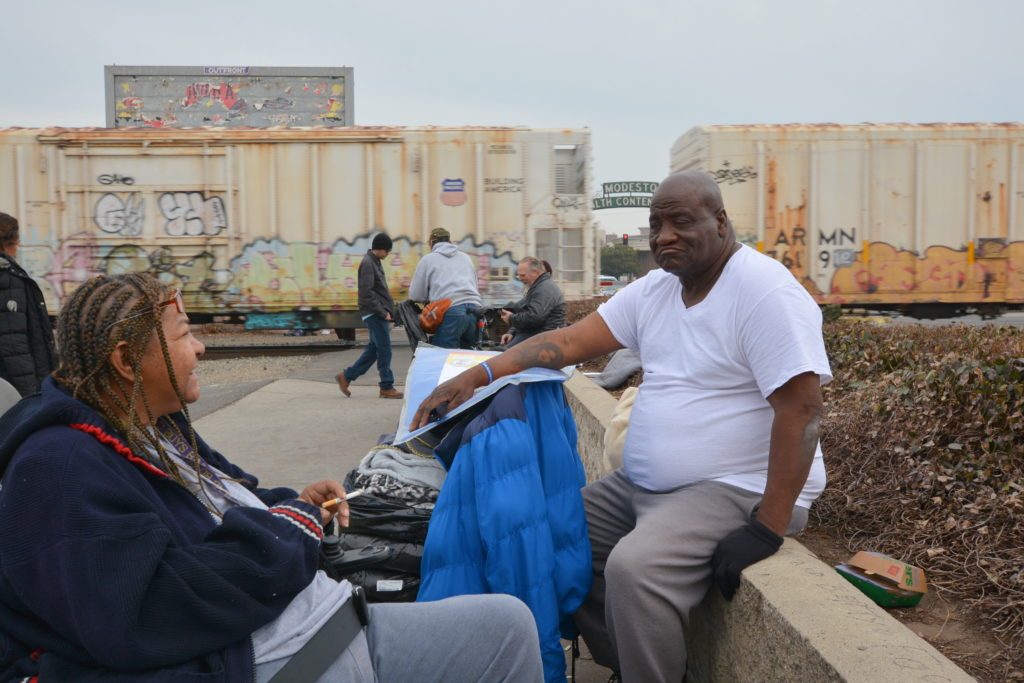 Thirty years later, anyone with even a passing regard for facts has to acknowledge that housing costs are the major driver of homelessness and poverty, especially in California. The Bay Area is a prime example; just consider its red-hot economy.
Last April, the Bay Area added 13,000 jobs. This was on top of 9,600 in January, 9,900 in February, and 12,500 in March. For those who think jobs are the answer to homelessness, the Bay Area would seem to offer the ideal solution. In fact, homelessness is reaching all-time highs in the Bay Area, with no end in sight.
The same apparent paradox plagues virtually the entire state. After years of a boom driven by increasing demand for almonds, pistachios and walnuts, the San Joaquin Valley remains an epicenter for rising homelessness and poverty. It's also a destination for Bay Area workers priced out of the housing market. The result is a ripple effect that escalates housing prices in the Valley and contributes to increased homelessness.
Aside from the prevalent notion that hundreds of thousands of people woke up one morning and "chose" to be homeless, other explanations for homelessness invariably include Democrats blaming Republicans and Republicans blaming Democrats. But homelessness isn't difficult to understand.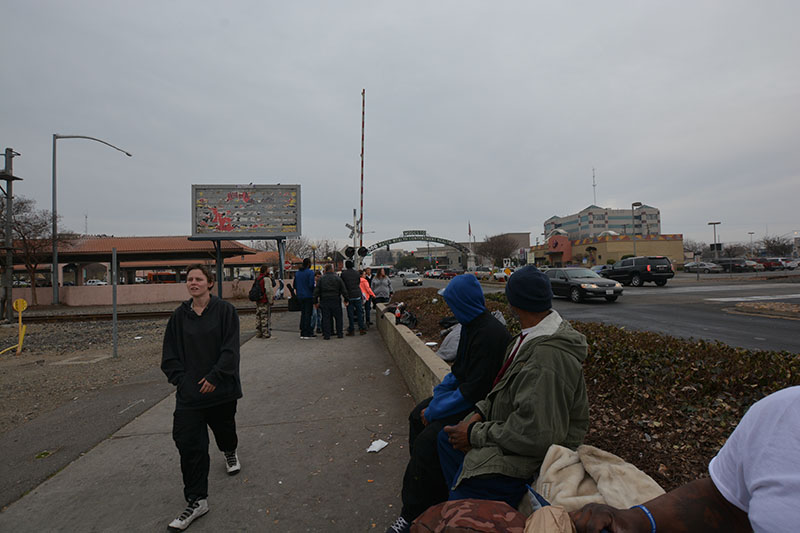 In any given population of human beings, a certain percentage is mentally ill. If in the past we institutionalized the mentally ill and then chose to release them, we might expect mentally ill people to appear on our streets—and that's what happened when we de-institutionalized the mentally ill in the seventies and eighties. Most authorities on homelessness estimate at least 25% of homeless people are seriously mentally ill; that figure does not include people with less severe but still significant mental disorders.
We also might expect an increase in homeless people if compensation for disability remained static while housing costs spiraled upwards. That's what happened, and that's why people like Kenneth "Pops" Yarber and Cathy Heap and her husband ended up on the streets or living in their cars, despite receiving disability payments.
Most anyone would agree that if wages stagnated and living costs soared upward, we could expect a rise in homelessness. Over the last few decades, we've seen the cost of living soar exponentially in our major cities and wages stagnate for workers without college degrees, some two-thirds of the labor force.
Once we understand the realities of income for workers without a college education, the Bay Area paradox of rising numbers of homeless people in a growing economy is easily understood. A janitor moving from the Deep South to Santa Clara County in 1960 could expect an increase of 107% in income after housing costs; that same janitor today would lose income after housing costs.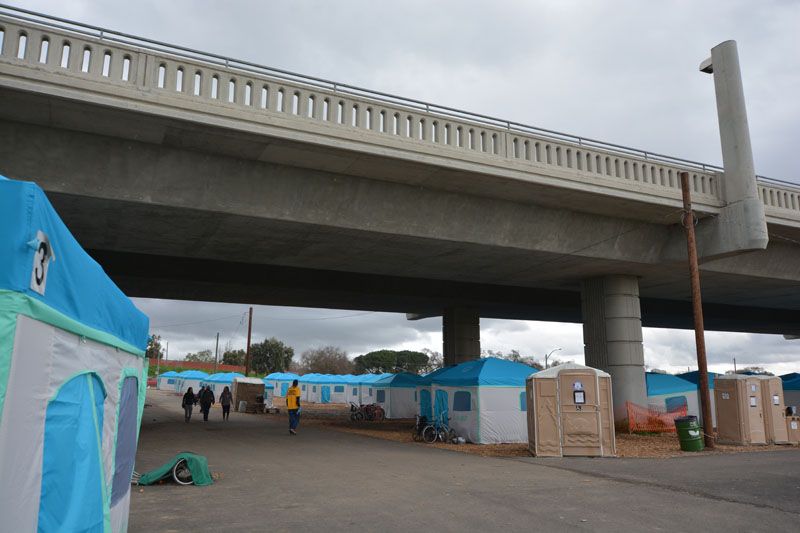 For decades, Democrats and Republicans have exulted about the new tech economy and the rise of "knowledge workers" with college educations. But college costs since the 1980s have risen almost eight times faster than wages—yet another data point that explains why working people have trouble moving into the ranks of those with higher incomes. And even today's college graduates are finding it harder and harder to escape the massive debt incurred while finishing a bachelor's degree.
Some argue that the chief cause of homelessness is drugs. It's certainly true that many homeless people use drugs of one kind or another, including alcohol. One study shows as many as 35 percent of homeless Americans are negatively affected by substance abuse.
But far more homeowners and renters use drugs than homeless people; the difference again is income. Retired professional football players addicted to opioids sometimes consume as many 200 painkillers a day, a prodigious number that would kill most people. But as long as they can afford the pills, they're not homeless.
Recent reports that homeless numbers have spiked in Utah have encouraged critics to argue the state's pioneering Housing First program failed. In fact, Utah's increasing count of homeless people is due to the same factors as California's increases: when the Housing First program ran out of money and places to put people, rising housing costs led to, "a deficit of over 47,000 units for its poorest residents."
Despite ample evidence to the contrary, many local authorities continue to deny that real solutions for homelessness will require money enough to shelter not just the current numbers of people who need it, but the many more to come. In fact, so-called "temporary shelters" like Modesto's Outdoor Emergency Shelter, which features over 300 tents, are very likely the best and only solution for the near future because it's going to take years before sufficient affordable housing can be provided.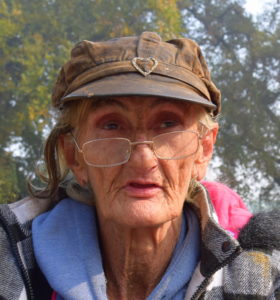 Meanwhile, veteran observers of homelessness like Utah's Glenn Bailey, who runs a Salt Lake City food pantry, offer the most realistic takes on homelessness:
"As long as people drink water, you're going to have to figure out a way to supply it. As long as our economic system creates homelessness, we're going to have to figure out a way to respond," he said last January.
Those who think a booming economy will be enough to pull us out of the crisis of homelessness should consider carefully the implications of the United Way's ongoing study of poverty in California, which offers more inconvenient but undeniable facts:
1 in 3 Households Struggle: More than one in three California households (33%) do not earn sufficient income to meet basic needs.
Working hard, but not earning enough: Of the estimated 3.3 million households in California that fall below the Real Cost Measure [a measure of poverty], 9 in 10 have at least one working adult (when you control for households led by seniors and people with disabilities).
With no end in sight to rising housing costs, income disparities, and political resistance to hard facts and cold truths, there is one sure thing we can conclude from the current state of the homeless crisis—it's going to get worse.