Rumors among homeless people are like rumors anywhere else — as often unfounded or overblown as not. Nonetheless, persistent rumors that drug use and overdoses have occurred with increasing frequency at the Stanislaus Recovery Center (SRC) in Ceres seemed worth an inquiry, so on December 8 we asked about them via an email to Stanislaus County CEO Jody Hayes and Supervisor Mani Grewal. As yet, we've had no answers. SRC serves residents of Stanislaus County.
We already knew that staff shortages and lack of capacity at SRC had resulted in high stress for workers in a facility designed to treat both mental illness and drug addiction and sometimes both at once as "co-occurring" disorders. It wouldn't be too much of a surprise if drug use within the facility were one result of an overburdened staff.
We also asked how many seriously mentally ill homeless people were currently on the streets of Modesto and how many applicants had been denied access to Stanislaus County's low barrier shelter. Our reasons for asking these questions were simple: We want to make clear to residents of Modesto and Stanislaus County that our region lacks sufficient capacity to manage the growing homeless problem in Stanislaus County, and especially in Modesto.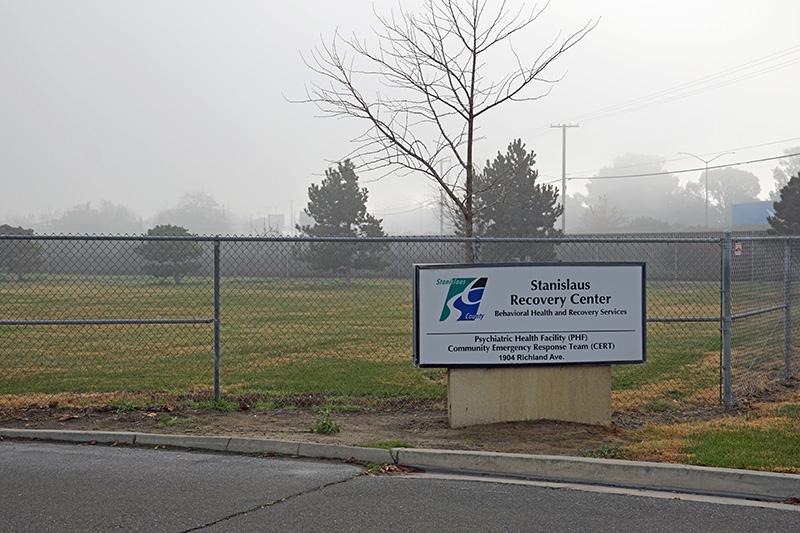 People on the ground working with homelessness — outreach workers, health professionals, volunteers and others — have known for years that there is insufficient capacity to treat the needs of homeless people in general, and most especially the mentally ill and those with drug problems. Nonetheless, most have been hesitant to speak truthfully about these problems, especially those employed by the county and non-profits.
Reluctance to speak honestly stems from the knowledge that the official position on homeless is that "help is available for those who want it." Admitting there isn't enough help— telling the truth — amounts to insubordination.
Last year, Stanislaus County added "accountability" to its list of tactics for managing homelessness. People on the ground wondered how disabled, mentally ill, and destitute people could be held accountable for anything, given their disabilities. Since then, we've learned "accountability" means chasing people with nowhere to go from place to place in a remorseless campaign of daily harassment and rising cruelty, especially as winter brings heavy rains and freezing temperatures.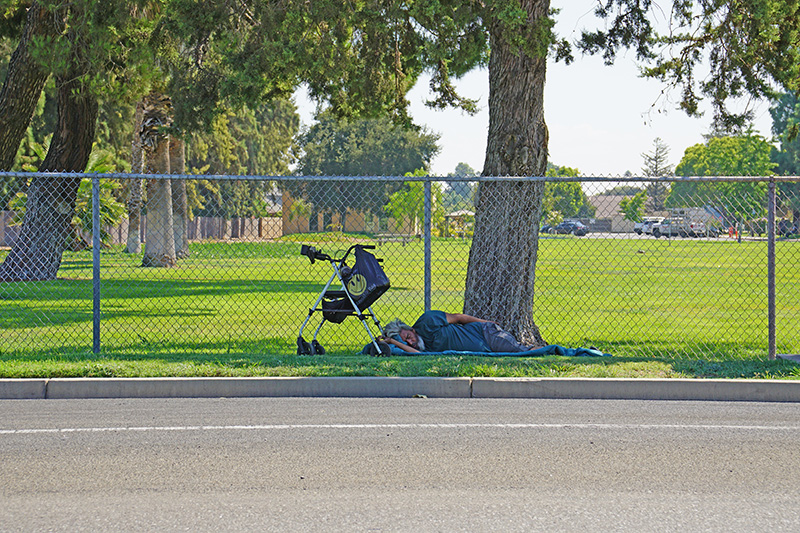 Meanwhile, in yet another ironic finding among many, the Stanislaus County Civil Grand Jury found that the county's attempts to manage homelessness have wasted money and "lack accountability." The county's failure to answer our questions about overdoses and numbers of mentally ill people on the streets is yet another example of that lack of accountability.
Even as homeless numbers rise and people die on our streets, Stanislaus County Supervisors continue to dodge accountability and evade facts. These same supervisors will tell those still naïve enough to believe them that they value truth and transparency in government. The facts say otherwise.