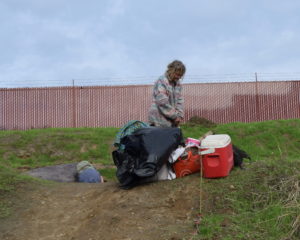 When local authorities shut down the Modesto Outdoor Emergency Shelter (MOES) early last December, no one pretended the numbers were going to work. With 450 or so people at MOES and the new low-barrier shelter in the Salvation Army's Berberian building serving only 182, the math was simple.
Even after the Salvation Army added 50 beds, the spillover was about half—over two-hundred people were left with no place to go. Some of the craftier MOES residents, realizing the QAMP tents they'd been living in were going to be destroyed, made off with tents that were still in good shape.
Many of those tents became part of encampments that formed small enclaves in places traditionally favored by homeless people—around and under bridges, along roads and freeways, and in poorly supervised vacant lots.  Those sites, many already occupied by small groups of people who never made it to MOES, burgeoned. In addition to ingress from MOES, there was already a compounding effect from closures of resident motels like Modesto's condemned Budgetel and the temporary closure of the Budget on south 9th Street in Bystrum, between Modesto and Ceres.
Not long after MOES closed, authorities in Modesto announced that "accountability" would be part of a newly-developed approach to homelessness. No one was fooled. "Accountability" wasn't new; it was just a euphemism for a return to the city's, "chase 'em around town," homeless policy. An added feature was the, "get tough on shopping carts," order, which sent cops out in search of poor souls shuffling around town with all their worldly possessions in a shopping cart.
Modesto Mayor Ted Brandvold, likely reeling a bit from advance knowledge that local kingmaker Mike Zagaris had switched his support from the mayor to one his opponents in the upcoming election, announced he was seeking budget money to hire more cops.
"We are not dealing with traffic violations in our city, people driving the way they want to and killing people. And it's also about vagrancy issues in our city that we are not able to keep up with. This directly affects quality of life."
"Vagrancy," like "accountability," was part of the mayor's new vocabulary, likely intended to make voters forget that after almost four years in office the only thing anyone remembered him for in regard to homelessness were his reputed remarks that, "Homelessness isn't the city's problem."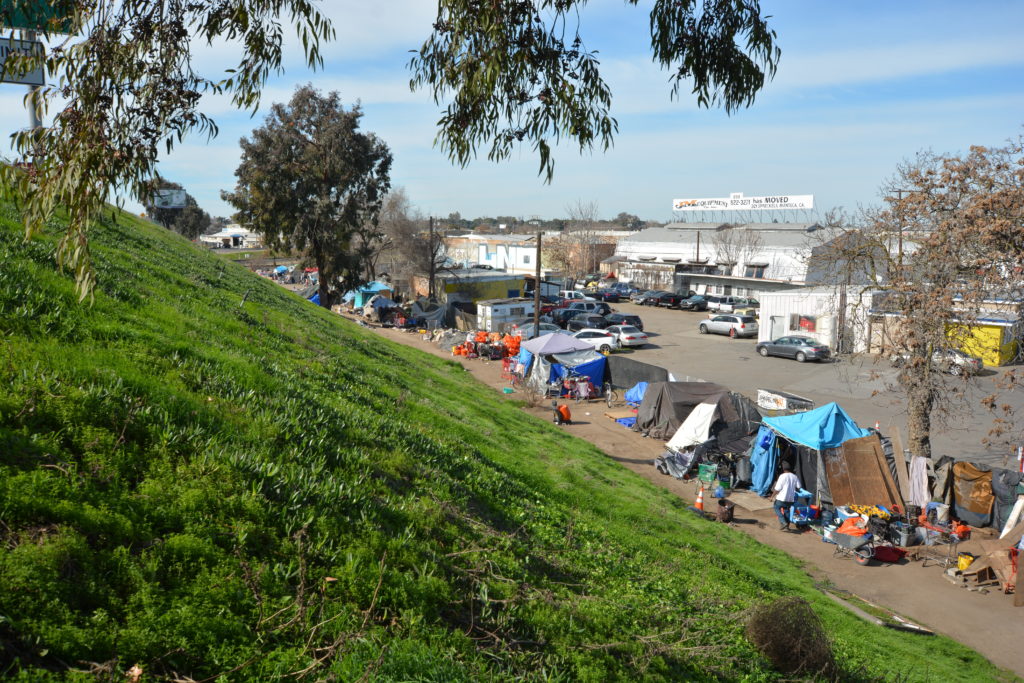 As for more cops, the city can't afford them. The city can't even afford to trim its trees. And hiring more cops to chase homeless people after closing down the place that made it easier to police homeless people seems more like a, "shoot yourself in the foot," strategy than smart leadership.
The bullet in the foot analogy seems even more apt when one realizes that homeless people in tents had no need for shopping carts because they had a place, however humble, to keep their stuff. They also, according to local crime data, committed fewer "quality of life" crimes, because those numbers went down when MOES was open.
None of these things matters to local leaders intent on showing how tough they can be on poor people with nowhere to go—but they may matter soon.
The latest chapter of the "accountability" strategy has featured rousting people from places they fled to after they left MOES. That means that more and more homeless people are on the move, looking for places to rest their bodies and lay their heads—mostly in and around the City of Modesto.
Those who had tried camping near the new shelter on 10th Street—a site that put them near services, security, and law enforcement—were chased away. Instead of being centralized in a location easily accessed and served by volunteers and outreach workers, they've been given reasons to hide and avoid help.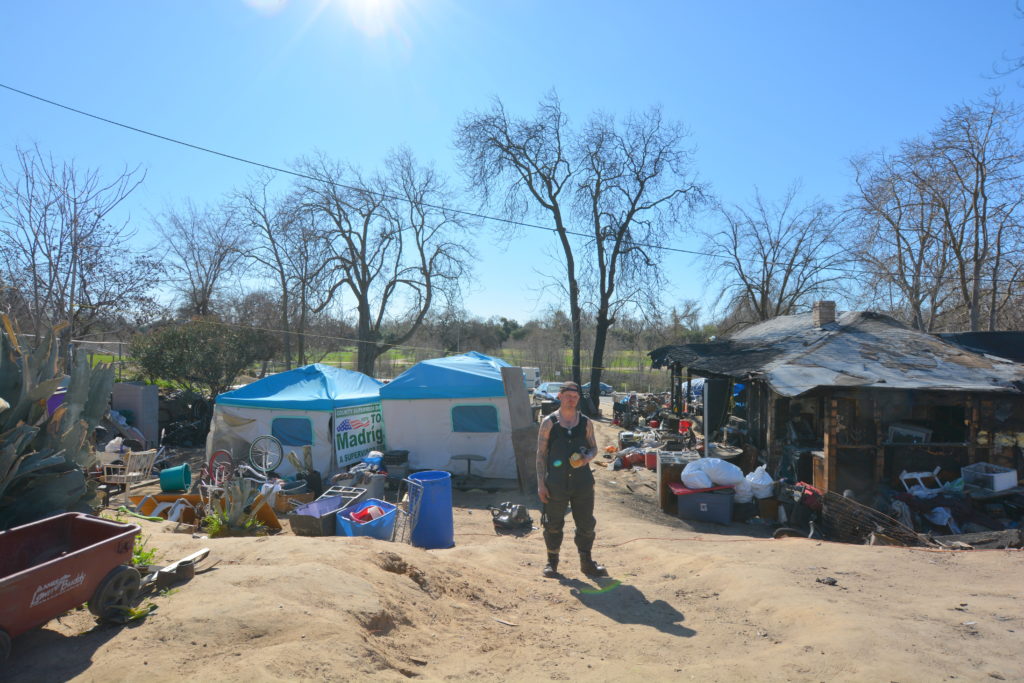 And word from three of the larger homeless camps is that they've been given notice to leave within the next few days, so many will be on the move right after the holiday. The old-timers, those who've been homeless for years, will return to favored hiding places, and wait. Then they'll be back.  As one man said, after being on the streets for many years,
"We just go somewhere else and when they make us move from there, we go back to the other place. And when we go back, it's all cleaned up."
So much for accountability.