It wasn't long ago that Modesto and Stanislaus County had managed to get more than 400 people off the streets, out of the parks, doorways and alleys, away from the banks of our rivers and into a controlled environment where outreach workers, volunteers, and law enforcement officers could provide supervision and services at an estimated cost of $13 per day per person.
One of the immediate results of permitting homeless people to camp in designated locations was a significant reduction in "quality of life" crimes associated with homelessness, including petty theft, trespassing, and creating a public disturbance. First at Beard Brook Park, then under and around the 9th Street Bridge at the Modesto Outdoor Emergency Shelter (MOES), Modesto and Stanislaus County offered a model approach to homelessness that brought observers from around the state. Then Modesto and the county shut everything down.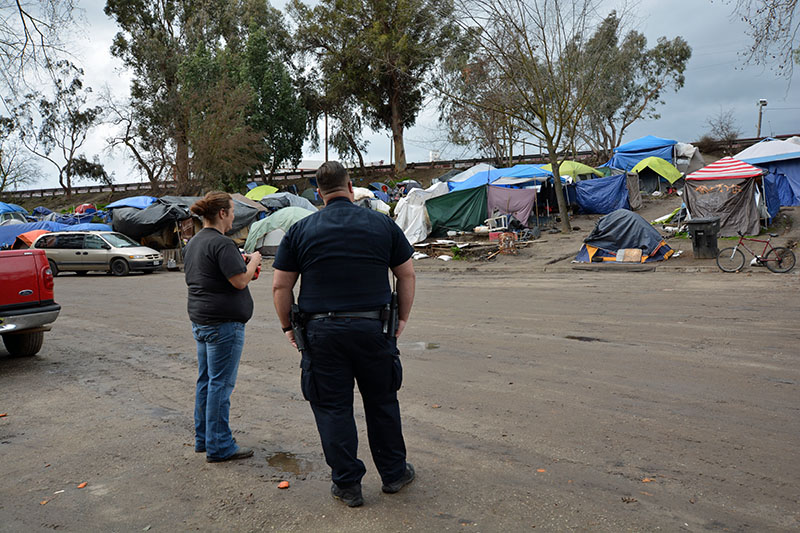 This January 19, roughly one year after Modesto closed MOES, the Sacramento City Council voted 8 to 1 to approve a new "safe ground" ordinance which would permit groups of up to 80 people to shelter in "tents, cabins, or similar structures" at designated sites throughout the city. Critics of the Sacramento plan, like critics of camping everywhere, argued that camping is "not a solution." These same critics ignore two obvious realities: (1) Camping, permitted or not, is an ongoing and growing current event and (2) They themselves have no other "solutions" to offer.
Sacramento's approval of sheltering in "tents, cabins, or similar structures" represents an acknowledgement of realities most cities and counties have yet to face. Among those realities is the acute housing shortage throughout the state. Another is the prohibitive cost of providing even so-called "affordable" housing. A third is the simple fact that no housing is affordable for people with no money.
Objections to permitted camping invariably focus on drug use by residents. What these objections ignore is that drug use occurs whether or not camping is permitted — it's just harder to monitor and there's less likelihood of treatment and recovery when camps and homeless people are scattered and on the move.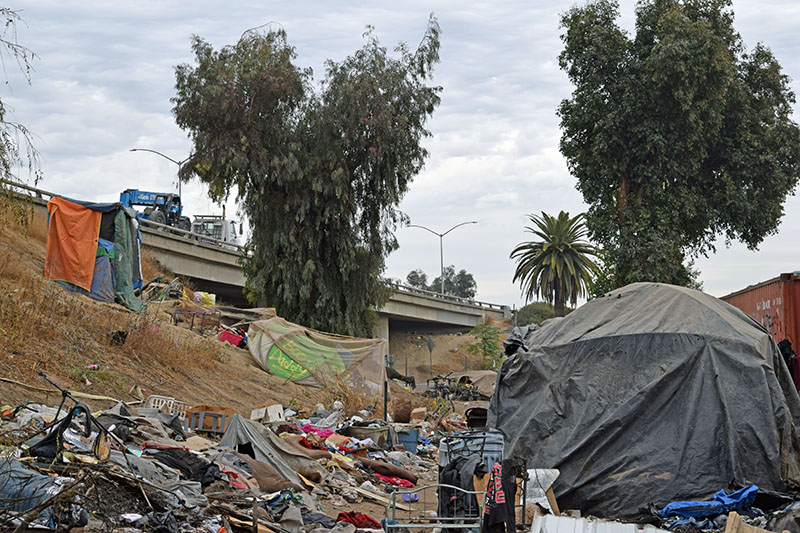 Some argue that when homeless people are permitted to camp they will become complacent and fail to "improve" and become self-sufficient. These kinds of arguments ignore factors like physical and mental disabilities, mental illness, advanced age, addiction and a host of other impediments to self-sufficiency that afflict homeless people to a much higher degree than people who are housed. They also ignore the scarcity of jobs that pay living wages.
Prior to the pandemic, authorities in Modesto and Stanislaus County were advocating a new homeless policy that included "accountability." They were vague about the exact meaning of accountability, probably because no one had really thought about the problem of defining accountability for a homeless person, especially one who is disabled, mentally challenged, mentally ill, or elderly.
Most likely, accountability will include punishment for violations of city ordinances prohibiting camping or trespassing. Stanislaus County Supervisor Jim DeMartini recently referred to homeless people as "bums" and said they should be in jail.
In fact, most homeless people have been in jail numerous times. Veterans of homelessness save their warrants, then turn themselves in when the weather gets bad; it's a good way to get out of the elements during winter. They usually put on a little weight as well, because of regular meal times. When their jail time is up, they return to homelessness.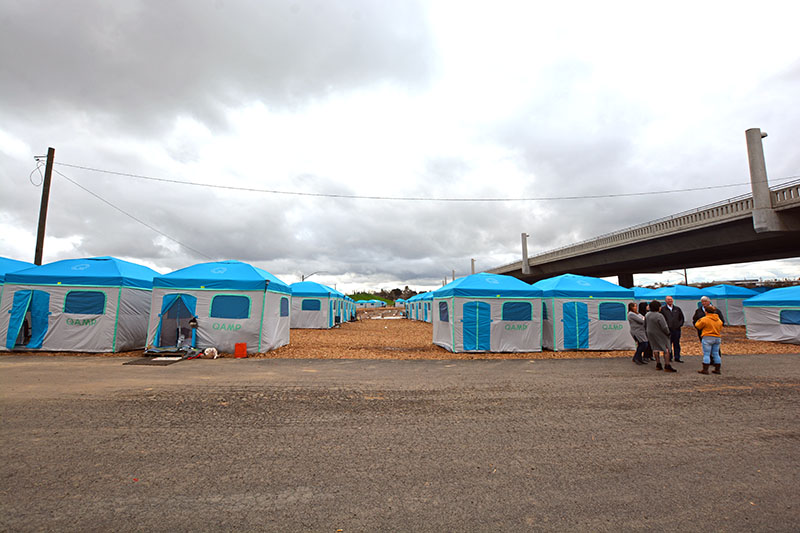 Jail time costs the public over $100 per day, does nothing to promote self-sufficiency, and adds another "crime" to the perpetrator's record, making employment even less likely than prior to imprisonment. It does get people off the street, sometimes for as long as 90 days. It is not, however, a "solution."
In fact, objecting to designated campsites because they're not a solution is like objecting to applying a tourniquet to stop hemorrhage. For the homeless, sanctioned camping is a necessary step toward the graduated housing options that will at some time alleviate the homeless crisis.
The likelihood of sufficient housing for homeless people in the near future is near zero, especially for those with no income. Recent studies suggest a surge in homelessness due to the economic effects of Covid-19. Do local authorities really think they can continue objecting to camping while jailing people for the crime of poverty or job loss during Covid?