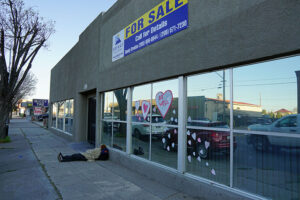 In a city struggling to permit parking for 25 vehicles serving as homes for people priced out of the local housing market, Modesto City Councilmembers managed in January to approve funding for 14 units of "affordable" housing costing out at over $271,000 per unit.
Funding for the project will come from California's Home Key program and is subject to state approval. Costs will include purchase of a building owned by former Modesto City Councilman Brad Hawn, who is also a major player in Stanislaus County's "Focus on Prevention" homeless program.
According to reports in The Modesto Bee, Hawn and two partners bought the building at 1208 9th Street in Modesto in 2004. The purchase price was $400,000. The $3.8 million dollar request for state funding includes $780,000 to purchase the building, which has been advertised for sale at $865,000. In 2006, the building was leased to Stanislaus County's Behavioral Health Recovery Services for $6,000 a month.
Once converted to residences, the building would serve an at-risk population of 18-25 year old people in danger of homelessness. They would participate in programs provided by Stanislaus County's Center for Human Services, a local nonprofit.
In addition to the purchase price, the City of Modesto is asking for $90,000 in predevelopment costs and $2.2 million to convert the building to residences. Critics of the project have pointed out that Kansas House, a 103 resident project for the homeless came in at a cost of a little over $8 million, not counting overhead for management and maintenance. Rooms include kitchenette, bathroom with shower, a washer and a dryer. Purchase price of the former motel was a little over $5 million; another $3 million went to upgrade the 103 rooms into permanent residences. Kansas House is a little over a mile away from the 1208 9th Street location.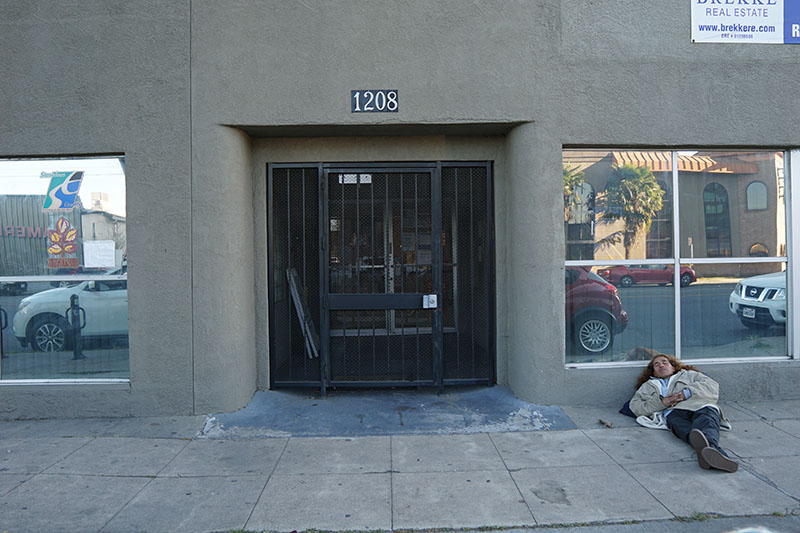 At last count, Stanislaus County's homeless population included almost 3,000 people. Over half were in Modesto. Given rising numbers of people living in vehicles, the actual count is likely much higher. At $271,000 per unit, housing that many people could turn out to be expensive.
In 2018, after a ruling by the 9th Circuit Court that authorities couldn't penalize homeless people for sleeping on public property if there were nowhere else to go, Modesto attracted statewide attention when it permitted camping in a local park. When the number of campers burgeoned beyond the park's capacity, the campsite was moved to a location under Modesto's 9th Street bridge, where the number of residents soon neared 500.
With most campers living in donated tents and using Porta-Potties serviced by the City of Modesto, costs for maintaining the campsite were estimated at $13 per person per day. Reports from police indicated quality of life crimes and complaints about homeless people in public places dropped dramatically. Nonetheless, by 2020, the new campsite had been shut down. Hundreds of people had nowhere to go. Many of those same people remain on the streets today.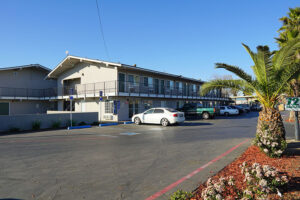 Meanwhile, city and county officials throughout the state find themselves helpless to stem the rising tide of homelessness, in large part because they're unable to think beyond obsolete tactics involving shelters and inadequate services. Desperate to show positive action of any kind, they're easily enticed by costly proposals that promise to cut through the red tape the state wraps around grants and funding. The result is rejection of cost-effective and humane strategies in favor of extravagant fixes that fall far short of reducing the multiple harms of homelessness.
Some cities, including Sacramento, have begun implementing "safe ground" policies that permit camping and parking for people living in vehicles. Ironically, Modesto, once a leader in such policies, now finds itself unable to follow its own example. Instead, city leaders seem committed to past practice and obsolete tactics for addressing homelessness. The consequences are more bodies on the sidewalks and in the parks and more dollars squandered trying to wish them away, sometimes to the tune of $271,000 dollars a unit.