The state of Hawaii ranks sixth in the nation in homelessness per capita and dead last in drug use and addiction per capita. Ordinarily, such data would be of minor interest. Within the context of a recent widely published OP/ED by Yolo County District Attorney Jeff Reisig and several other purported authorities, however, it's highly pertinent. Hawaii's statistics are part of a fact pattern that presents conclusive rebuttals to Reisig's group's main claim that, "We can end our [California's] homeless crisis in one year" by charging, "hard drug possession as a new class of crime called a 'treatment mandated felony.'"
Reisig et al argue that homelessness is not the result of high housing costs and broken systems of care as many claim. Instead, they say, California leads the nation in per capita homelessness because of lax drug laws. They then cite four states — New Jersey, Maryland, Michigan and Illinois — that have, "much stronger hard drug laws than California." Their conclusion is that, "Fentanyl, heroin, and other hard drug addictions, and the associated mental health crises that these drugs entail are the root cause of California's homeless crisis."
Even though its role as the cause of homelessness had been discredited time and again, drug use remains among the most popular explanations for homelessness and the facts be damned. Nonetheless, if it were true that drug use causes homelessness, we would find strong correlations between drug use and addiction per capita and homelessness. There is no such relationship.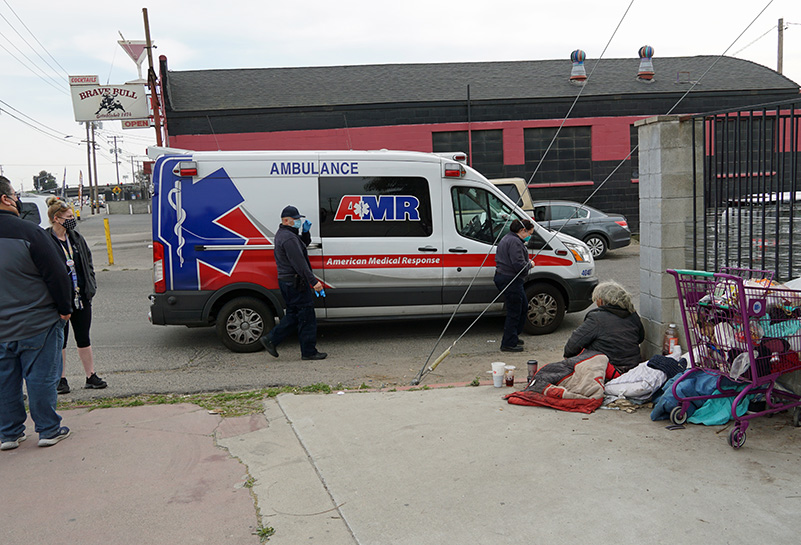 Of the five states (including Washington D.C.) with the highest rates of drug use per capita, only Washington D.C. is in the top five in homelessness. Michigan, cited by Reisig et al as an example where tough drug laws have reduced homelessness is actually #10 in drug use and addiction per capita, despite its harsh drug penalties.
California, where Reisig  et al say lax drug laws lead to homelessness, ranks #39 in drug use and addiction per capita, which puts in a better position than every one of the states Reisig and company listed with "much stronger hard drug laws" (Illinois is #28, New Jersey #35, and Maryland #36). We've already mentioned that Hawaii, is #51 (including D.C.) in the entire nation in drug use and addiction, yet #6 in homelessness.
Reisig et al cite housing costs in an attempt to show they are less a factor in homelessness than drug use. In fact, housing costs have closer correlations to homelessness than drug use. Hawaii leads the nation in housing and rental costs and ranks sixth in homelessness (including Washington D.C.). California, second only to Washington D.C. in homelessness per capita, is second in housing costs to Hawaii and third overall in rental costs. Washington D.C. is third in housing costs and second in rental costs.
Reisig and company don't discuss housing shortages, but in California, housing shortages are directly relevant to homelessness. California leads the United States in housing shortages at 978,000. That's over three times the number of the next closest state, which is Texas at 322,000.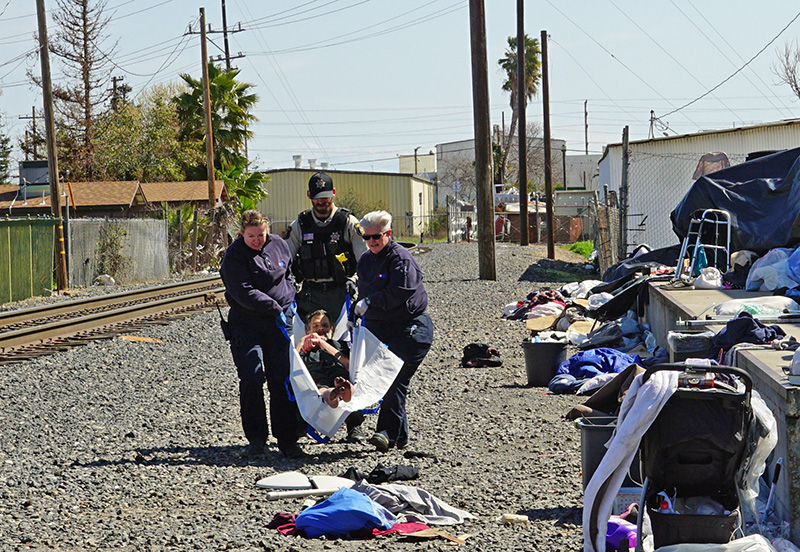 Ironically, Houston, Texas, is often cited as a national model for reducing homeless numbers. Houston's primary tactic? You guessed it — Houston's primary tactic for managing homelessness is a "Housing First" model, not harsh drug penalties. In fact, the Houston Coalition for the Homeless argues that,
"In the Houston region, 50% of homelessness is caused by an economic crisis (job loss, bills become higher than earnings), debunking common stereotypes that homelessness is overwhelmingly caused by substance use – which actually accounts for less than 10% of homelessness locally."
The plain fact is that if every homeless drug addict in California were to stop using tomorrow, we would still have a housing shortage of almost one million units. Furthermore, even those homeless people with incomes and jobs wouldn't be able to afford California's high rental costs, which in 2022 averaged $1586 per month, just behind Hawaii and Washington D.C. All three regions are in the top tier of homelessness per capita.
Arguments like those presented by Reisig et al aren't just erroneous, they're harmful. They never establish a causal relationship between drug use and homelessness because they can't. Instead, they distract from the complex systemic issues that contribute to homelessness by offering specious theories that criminalize the elderly, destitute, disabled, ill, and working poor who make up the greatest proportion of homeless people in California.  It's hard to say which is the worst offense of such arguments — contriving them in the first place or publishing them.