California needs affordable housing now, but no one should be led into thinking affordable housing will bring a solution to the state's widespread homelessness. We need affordable housing because even working people with good jobs have been priced out of California's housing market.
A great many homeless people, on the other hand, can't work due to disability, mental or physical illness, or because they're elderly and their retirement incomes are too low to meet fundamental costs of living, especially rent. Through no fault of their own, many are dependent on failed systems of care, especially health care.
Affordable housing in the San Joaquin Valley, one of the more affordable regions of California, can cost anywhere from just under $200,000 per unit up to $400,000 per unit to build. In Modesto, the Archway Commons affordable housing project will ultimately feature 150 units; it is now in Phase II.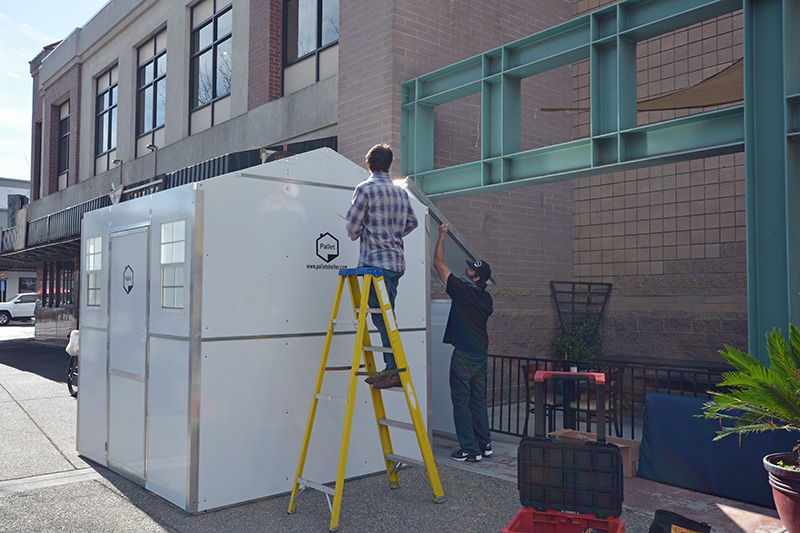 The project was proposed in 2008; Phase I was completed in 2014. Phase II will be finished by next year. Obviously, the lag time for affordable housing makes it an inappropriate tactic for reducing homeless numbers, and the expense makes it cost-prohibitive. Phase II of the Archway Commons complex is projected to come in at a total cost of $30.7 million for 76 units, over $400,000 per unit.
Even container-built housing and tiny homes are costly. The City of Turlock recently approved 50 container-built apartments for homeless people at a cost of just under $10 million, or roughly $200,000 each. The decision to build the apartments was highly controversial, with some Turlock City Councilmembers and members of the public opposing the project because of the high cost per unit.
Rather than commit to costly housing that takes years to complete, state and local officials should be supporting transitional housing and shelter options that can be implemented within weeks or months, including permitted parking and camp sites, Pallet Shelters, Dignity Moves communities, Conestoga Huts and other serviceable and inexpensive accommodations that come in at $35,000 per unit or even much less.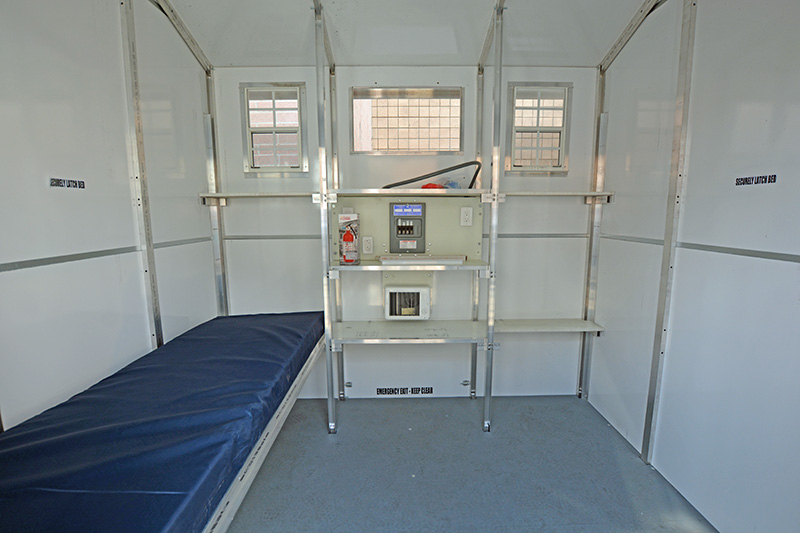 In a Catch-22 ruling, California Governor Gavin Newsom has called for cities to show results on homelessness before qualifying for state funding. The catch is that few cities have near enough funding to reduce homelessness and, in any case, Newsom has always been vague about what he means by "results." Smart cities will devise plans for reducing homelessness that feature effective, inexpensive, and timely housing/shelter options.
Recent admissions by local officials that they are overwhelmed by homelessness and lack sufficient funds to reduce the manifold harms it brings offer a flicker of hope that California may finally end years of denial about homelessness and finally face uncomfortable realities. Homelessness is a growing humanitarian crisis that cannot be met with traditional housing options, including "affordable" housing.
There are multiple reasons for homelessness, and multiple needs among the homeless population. The one common and urgent need is for a safe place to rest and recover. Transitional housing and shelter options offer the fastest and least expensive tactic to reduce homelessness and provide the one fundamental service all homeless people need now, a safe space they can call their own.