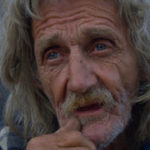 With the wind kicking up and another storm on the way, Bobby Short spent part of last Wednesday making sure his tent and tarps were tied down. Then he helped a neighbor wrestle a lightweight tent into a place where it too could be secured.
Bobby has been at the homeless camp in Modesto's Beard Brook Park for about three months— ever since a dispute with his landlord. He says friends helped him settle the dispute and he'll be moving back into his converted garage soon.
"I can afford $600 a month and Top Ramen," he says, "and that's with my disability and retirement combined."
Bobby claims he was diagnosed with Alzheimer's years ago, but doesn't remember exactly when. "I can't remember names or dates," he says, "And I waste a lot of time looking for things because I can't remember where I put them."
Bobby does remember working for Apple Computer years ago. "I inspected motherboards to make sure they were soldered right," he says. "Boy was that a boring job."
He also worked for an asphalt company in the Bay Area, paving streets and parking lots. "That was a union job and the stupidest thing I ever did was quit. I made $10 an hour and that was good money in those days."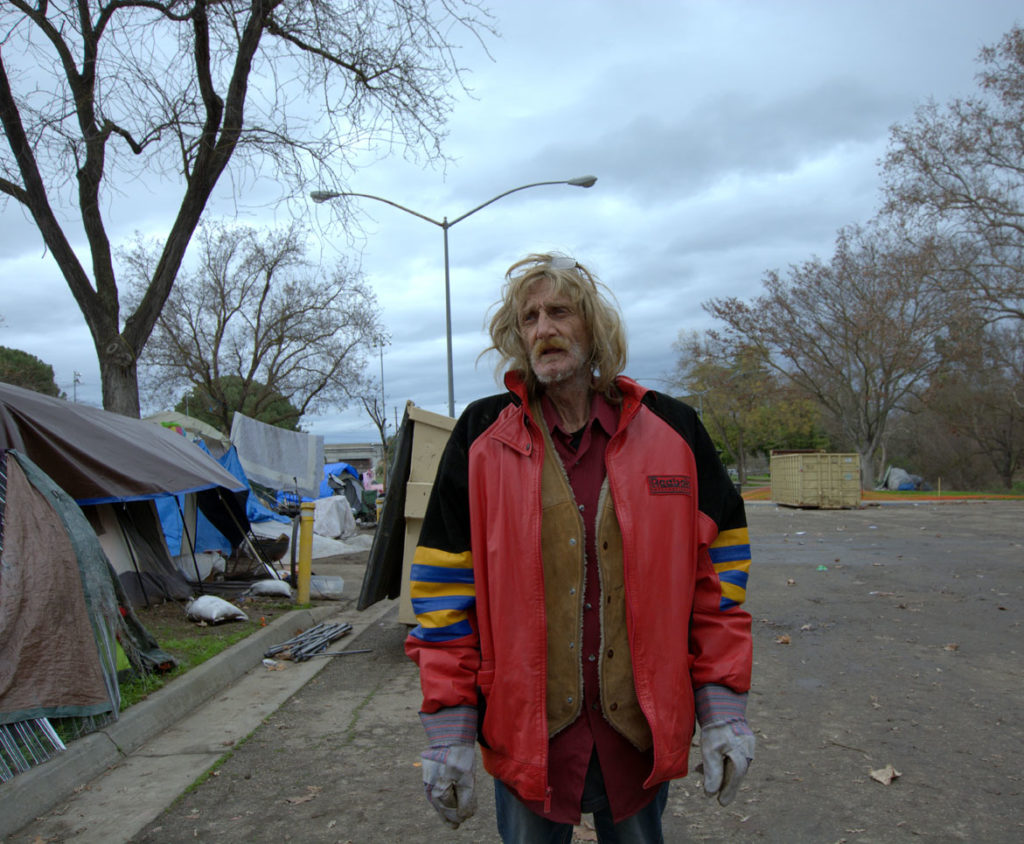 Bobby found himself homeless not long after he was diagnosed as disabled. "I was mad about it and I couldn't get over it. I finally decided God wanted me to laugh about it and that's what I try to do, most of the time."
Bobby is far more functional than most Alzheimer's patients, and it may be he has only a relatively mild cognitive impairment. While he's vague about dates, he does believe he was a charter resident of the first Modesto Gospel Mission.
"It was downtown, across from where the taco trucks are," he says.* "There were only eight of us then. There were a lot of problems but then Gallo took it over and straightened things out. Then they moved it."
Like a lot of homeless people on disability, Bobby's income usually prevents him from finding anything but substandard housing. "I've had it out with a lot of slumlords," he says. "I've had mice, rats, and cockroaches and all the other problems."
In addition to his problems with memory, Bobby's had three heart attacks and prostate surgery. "I've used drugs sometimes, and I finally figured out it was probably from depression. When you lose that spark and that desire to keep going, it can be really hard."
Though he doesn't remember, Bobby may have gotten involved with drugs when he was in a rock band. These days, he plays drums at his church on Sundays. "It gives me something to look forward to," he says.
Bobby thinks today's huge increase in homelessness is due to drug use and rises in the cost of living. "All I know is it takes two incomes and sometimes that's not even enough. I really need a partner. Then the drug use takes away people's desire to work. I believe in accountability and you can't be accountable when you're using drugs."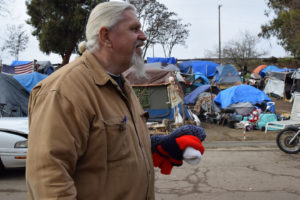 Bobby says even though there are some troublemakers at Beard Brook's tent village, most of the campers are good people. "There's some bad ones, but there's a lot more goody-goodies than bad people," he says. "A lot more."
At sixty-seven years of age, Bobby Short is looking forward to getting back inside, especially with the recent rain, wind and cold. Still, he'd like to get something done before he goes back in.
"There's a woman here in the park who wanders at night. She's not quite all there, and it's not safe at night. I wish I could get her some help," he says. "It's not right when people like her have nowhere to go. It's not right."
*Most likely on 8th Street between H and I