For decades, there were a few stock responses to homelessness: "They don't want help — it's the drugs — they're bums" were among the most popular. "They made bad choices" wasn't far behind.
Though none of these explanations holds up to thoughtful reflection, they comprised the largest part of the conventional wisdom about homeless precisely for that reason — they enabled most of us to avoid thinking about a problem that has grown exponentially worse almost by the day.
Even the knowledge that a high percentage of homeless people are mentally ill seldom influenced these stock responses, though no one should expect mentally ill people to make good choices, nor would we expect them to "want help." In fact, many mentally ill people also suffer from anosognosia, a condition that prevents them from realizing they're sick; most mentally ill homeless people in fact think they're perfectly okay.
Things changed dramatically earlier this month when California Governor Gavin Newsom proposed formation of the Community Assistance, Recovery and Empowerment Court, a program that will empower local authorities to force mentally ill people into programs for treatment. Newsom's announcement amounted to acknowledgement of two long-denied realities about homelessness: (1) Mental illness is the compelling factor in homelessness for thousands upon thousands of people and (2) There are far too few facilities and services available for poor people who suffer mental illness.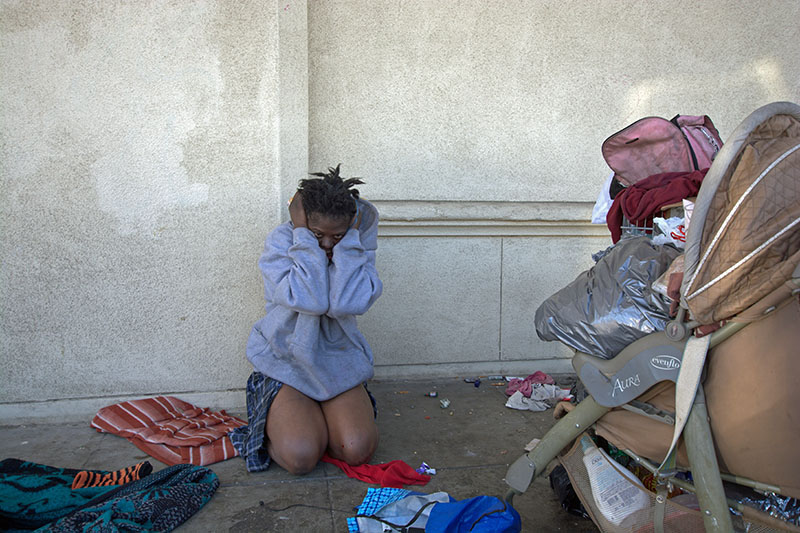 Early last year, when authorities in Stanislaus County added "accountability" to their "Focus on Prevention" program for homelessness, people with on-the-ground experience were exasperated at the prospect of demanding accountability from people too sick to realize they need help. Governor Newsom's proposal assigns accountability where it belongs — to the cities and counties that have let their systems of care atrophy and die while forcing sick people into our parks, streets and sidewalks.
As local authorities begin the difficult transition to providing services and help for sick people among the homeless population, it's going to be impossible to keep blaming the victims of collapsed systems of care for their plight. The problem will become even more burdensome when people assessing mental illness among the homeless begin to face inconvenient truths about the prevalence of physically and developmentally disabled people who've been driven into the streets by rising rents and flat incomes.
At some point, even the most persistent arguments about such things as drugs and addiction will founder on the hard realities that addiction is far better treated as an illness than as a failure of character. When we have an accurate tally of the number of homeless veterans who've taken to drugs as way of dealing with PTSD, when we finally realize the damaging effects of severe poverty on brain function, and when we account for homeless people who've been displaced by rising costs of living, we'll at last be on our way to better understanding how to reduce the manifold harms we all suffer when people who need help are forced into our streets. The false narratives will fail and facts will prevail.
Demonizing people suffering the horrors of addiction, mental illness and extreme poverty isn't just wrong, it's cruel. We have the resources to do better. Now, Gavin Newsom has acknowledged the need to restore and improve our systems of care. It can't happen soon enough.