One simple fact — homeless people have nowhere to go — continues to befuddle public officials everywhere and has led to the wasteful expenditure of billions of dollars. Thus it is that while homeless camps may appear to disappear after government-ordered sweeps, the presence of small groups and individual homeless people continues to increase. Sweeps don't make them go away; they just force them to another location.
One day here, the next there, and the following day dispersed throughout the same general locale — albeit in smaller groups — homeless people gathering in camps represent the universal human need to form communities, especially among vulnerable people who fear for their safety.
Orders to "move along" — the default tactic for managing homelessness — don't just represent failed government, they're also examples of a mass public psychosis about homelessness. Years of baseless memes about "choosing" to be homeless and not wanting help have enabled public acceptance of failed tactics and clueless government officials who continue to mistake a humanitarian crisis for a case of loitering.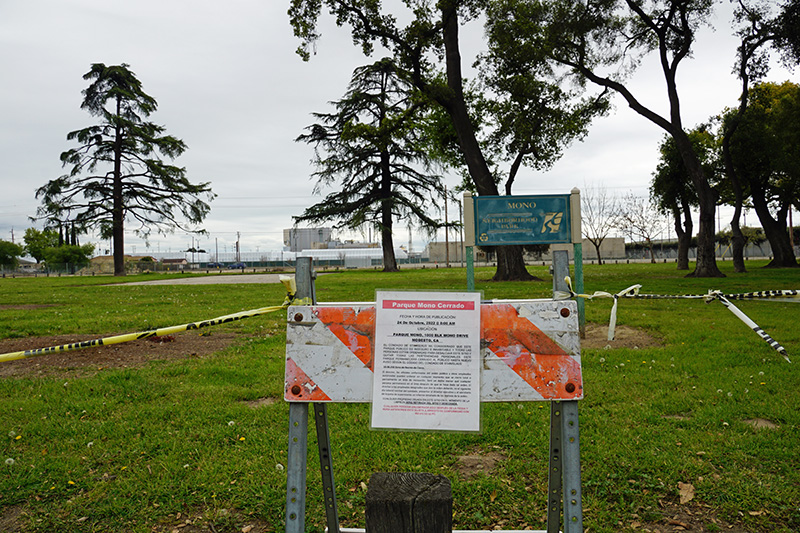 Instead of learning from previous failures to chase people away from homelessness, many citizens and authorities are now calling for criminal penalties for the disabled, destitute, sick, and working poor, who've been forced into homelessness by the simple physics of rising costs, static incomes, and failing systems of care, especially health care. Anti-camping ordinances have become more popular in places like Los Angeles, despite the 2018 Ninth Circuit Court of Appeals ruling that punishing people with nowhere to go is a violation of the Eighth Amendment of the U.S. Constitution.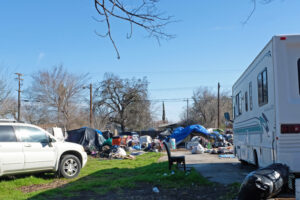 Calls for more draconian law enforcement amount to a criminalization of poverty, and will almost certainly be met with litigation on behalf of defenseless people whose ongoing harassment is more accurately described as an act of bullying than justice. In many places, authorities try to avoid consequences of the Ninth Circuit ruling by claiming, "We have beds for anyone who wants one."
The patent sophistry of such claims in places like the City of Modesto and Stanislaus County generally goes unchallenged, if only because homeless people have few advocates and even fewer resources. Nonetheless, the over 1500 homeless people in Modesto far outnumber the available beds, a fact no one contests. Local officials get around the discrepancy by repeating the canard, "They don't want help."
In one classic example of failed policy, Modesto and Stanislaus County closed a city park that had become a gathering place for homeless people. Some campers moved less than a block away; few moved more than a quarter mile. Instead of a local campsite, city and county officials now had a sprawling panorama of tents and tarps around almost every nearby corner or alleyway.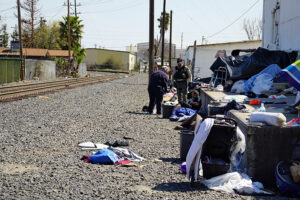 Confident that almost no one will challenge their definition of "help," local authorities work harder to make the help they offer inappropriate and unattractive than they do to actually manage the growing homeless population. Offers of help almost invariably consist of a bed in a shelter that also serves as a warehouse for the mentally ill and physically disabled who can't find shelter anywhere else.
People who do go into the shelters can expect to be talked down to, lectured about their moral failings, and compelled into routines that can include mandated church and prayer sessions, evening curfews and forced morning exits — not the help any of them want or need. Many are enticed into shelters with promises of housing. Those with the fortitude to hang around can spend years waiting for an apartment or room; no wonder the great majority prefer the streets.
Even the most avid anti-government ideologues will usually agree that one legitimate government function is to provide law and order. Today, with a tiny few exceptions, government provides more law than order because state and local officials remain unable to admit that housing shortages, inverted costs to wages ratios, collapsed systems of care, the punishing effects of a pandemic and the economic forces of automation, computerization, and robotics have been far greater drivers of homelessness than "bad choices."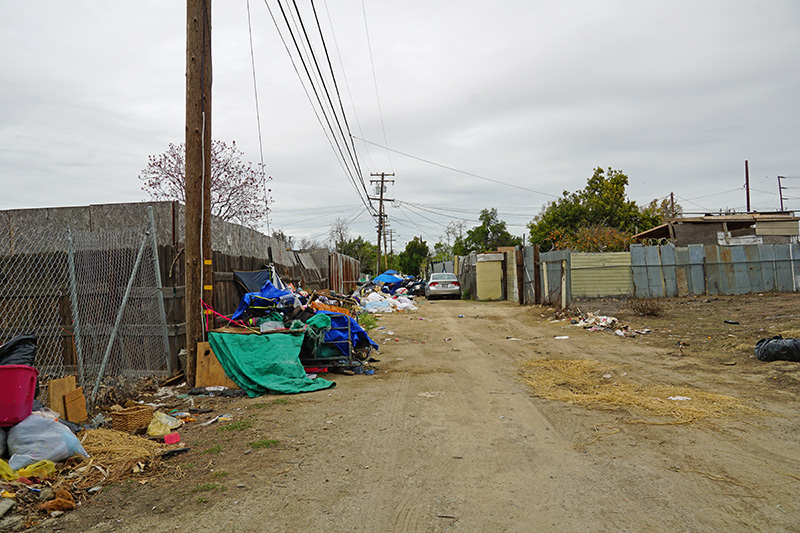 Blaming the victim has become a major factor in the failure of state and local governments to manage homelessness. Calling for harsher penalties is just another way to ensure more law without order. The help homeless people need most is a safe place to lay their heads, toilets, and access to food and water. Order won't be restored until we face these simple facts and provide real help in the form of safe camping and transitional housing.