No one should have been surprised when the Stanislaus County Civil Grand Jury found that local attempts to manage homelessness lacked focus, accountability, and positive results, despite the expenditure of millions of dollars.  Like efforts to reduce homelessness most everywhere, Stanislaus County's bewildering array of nonprofits, government agencies, and volunteer efforts fails for many reasons, but among the most common is the mistaken notion that rehabilitation should be the first option for people experiencing homelessness.
By far the most popular success narrative about homelessness, the rehab and recovery narrative almost always involves a former drug user finding God, quitting drugs, and joining the workforce as a productive member of mainstream society. Unfortunately, the recovery narrative is only one of many misleading anecdotes about homelessness.
In fact, the number of homeless people who truly benefit from quitting drugs during rehab is astonishingly small for a simple reason: Once they quit, they are almost invariably back on the streets.
The fundamental truth about homelessness is not that homeless people are homeless because they use drugs; if that were true, there would be far more homeless people everywhere than there are now. Celebrity addicts like Rush Limbaugh, Robert Downey Jr., and Drew Barrymore not only never became homeless, they continued to earn fortunes while addicted.
Most homeless people don't acquire housing and jobs when they quit using drugs for a simple reason: There isn't enough affordable housing and there aren't enough jobs that pay living wages, especially for people who've been homeless for more than a few weeks or months.
Those simple realities — lack of housing and jobs that pay living wages — are far more significant factors in homelessness than drug use. Nonetheless, the rehab and recovery narrative is so dominant that it gets in the way of more effective tactics for managing homelessness.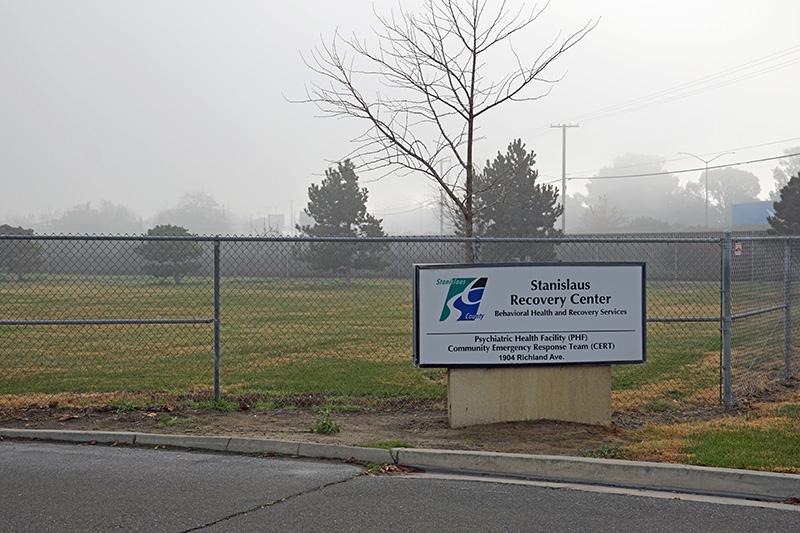 Again, Stanislaus County offers an illustrative example of what likely happens in many other places. The county's drug treatment center — Stanislaus Recovery Center (SRC) — is not only understaffed, there have been repeated drug overdoses on site.
And even when patients successfully complete the SRC program, their long-term recovery from drug dependency hinges on what happens after they exit the treatment center. If they exit into homelessness, they almost always resume using drugs, sometimes within a day or two. The same scenario is true for homeless people who are treated for mental illness. In most cases, treatment is thwarted when patients return to the streets.
Thus, money spent on treating homeless people for drug use or mental illness is money better spent providing them safe and secure lodging, even when the lodging is in the form of a tent or tarp on safe ground. Recovery from drug abuse doesn't happen in a few days or even a few months. Effective treatment is expensive, ongoing, and dependent on a stable and secure environment once treatment ends. Except in the rarest of cases, these necessities for recovery aren't available for people experiencing homelessness.
In fact, if every homeless person in California were to quit using drugs tomorrow, the vast majority would still be homeless, not only tomorrow, but the next day, the next week, and many months thereafter.
Yes, there are cases when a homeless person enters treatment, stops using drugs, finds work and housing, and lives happily thereafter. Such cases, however, are rare. Presenting them as commonplace examples results in a tremendous waste of resources and contributes significantly to our ongoing failure to reduce the manifold harms of homelessness. Resources spent on rehab too often lead homeless people right back to the streets.