In June, 2022, the Stanislaus County Civil Grand Jury released a report on homelessness noting that despite increasing costs, homelessness has gotten worse countywide. The report cited lack of focus and accountability among a myriad of agencies as critical factors in failed efforts to manage the county's growing homeless population. Stanislaus County is not alone in failure. Throughout the entire state of California, a major negative influence has been the willingness of state and local leaders to blame homelessness on the homeless, despite overwhelming contrary evidence. ed
Very early on, when state and local authorities confused a humanitarian crisis with an outbreak of stubborn loitering, there may have been reason to believe facts, research and simple inferences would prevail over dogma, fictitious memes and political dysfunction. Many years and billions of misspent dollars later, state and local leaders persist in failed tactics for managing homelessness. In fact, with few exceptions, they seem more committed to criminalizing it than ever.
There was time when a body on the sidewalk or the sight of a disabled person stranded on the corner of a busy city street would have evoked compassion, concern, and an emergency response. Today, such sights attract less attention than a speed bump. We have become so habituated to the sight of people in distress it no longer moves us.
California's residents have become resigned to government dysfunction. In a chilling reversal of  values, they've allowed authorities to punish sick, disabled, traumatized and destitute people for severe housing shortages, broken systems of care, and growing indifference to human suffering. During a winter featuring pelting rainstorms and freezing temperatures, more people than ever are spending their days and nights on the cold, hard ground.
…the claim that drug abuse and mental illness are the fundamental causes of homelessness falls apart upon investigation. If mental-health issues or drug abuse were major drivers of homelessness, then places with higher rates of these problems would see higher rates of homelessness. They don't. Utah, Alabama, Colorado, Kentucky, West Virginia, Vermont, Delaware, and Wisconsin have some of the highest rates of mental illness in the country, but relatively modest homelessness levels. What prevents at-risk people in these states from falling into homelessness at high rates is simple: They have more affordable-housing options.
Rather than admit we have a housing shortage and a severe deficit of health care professionals and infrastructure, state and local officials have offered no correction to  misleading memes about "bad choices" and people who "don't want help." Instead of acknowledging that homeless numbers have grown despite billions of dollars spent on sweeps, congregate shelters and inappropriate law enforcement, authorities in Stanislaus County and elsewhere continue to repeat that help is available, "for anyone who wants it."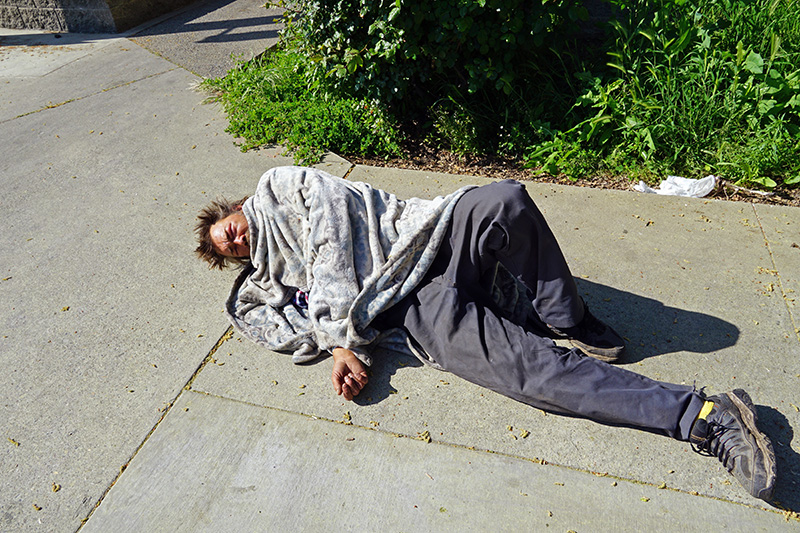 The City of Modesto has a shortage of police officers so severe that it is offering a tiered hiring bonus for officers who join the local force that could amount to as much as $25,000 each. Part of the problem is the work burden imposed on law enforcement resulting from failed of systems of care for the mentally ill, physically disabled and addicted members of the homeless population.
One veteran Modesto officer has described himself as, "a social worker with a gun." Unfortunately, the default option for law enforcement when dealing with homeless people isn't assistance, and the reason is simple: Real assistance is too often unavailable. Instead, the usual response to a complaint involving homeless people is a citation, often for loitering, "refusal to leave the premises," or some other misdemeanor.
No decent human being wishes to punish sick and disabled people squatting in public places when they have nowhere else to go, but that has become the "duty" of local police officers who thought they had signed up to fight crime and keep the peace. No wonder they've become demoralized enough to seek work elsewhere.
Homeless numbers continue to grow even as costs for law enforcement, sweeps, and jail time increase. Nonetheless, despite the costs and negative outcomes, the public has become habituated to criminalization even of the sick, disabled, and destitute: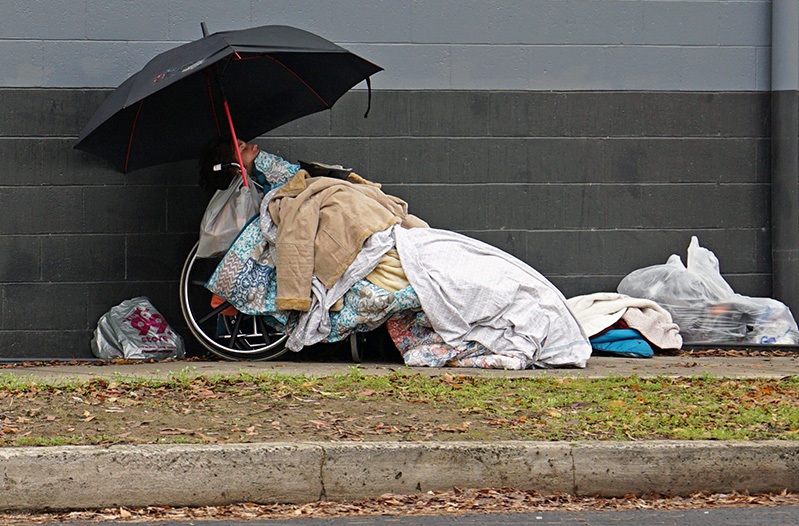 As the situation has deteriorated, particularly in areas where homelessness overruns public parks or public transit, policy makers' failure to respond to the crisis has transformed what could have been an opportunity for reducing homelessness into yet another cycle of support for criminalizing it. In Austin, Texas, 57 percent of voters backed reinstating criminal penalties for homeless encampments; in the District of Columbia, 75 percent of respondents to a Washington Post poll said they supported shutting down "homeless tent encampments" even without firm assurances that those displaced would have somewhere to go. Poll data from Portland, Seattle, and Los Angeles, among other places, reveal similarly punitive sentiments.
As the costs of criminalizing homelessness rise — billions upon billions of dollars — so does our tolerance for cruelty. Ultimately, the cost of cruelty is far more than any measure of dollars. When cruelty becomes the norm — and kicking the sick, the disabled, and the destitute when they're down is nothing if not cruel — it represents a warping of the human soul and a descent into barbarity.
Humanity is more a practice than a catechism. When we stop practicing compassion, charity, and empathy in favor of cruelty, careless waste, and self-justification, the result is a loss of humanity and civic virtue, especially when the most vulnerable among us are demonized and objectified as something less than human.
Those who persist in demanding solutions miss the point. Homelessness is a humanitarian crisis that must be treated as an emergency, not as a problem requiring an immediate solution. We don't refuse to treat cancer because we haven't yet isolated a cause or causes for it; instead, we do our best to mitigate its effects while continuing to look for causes and cures.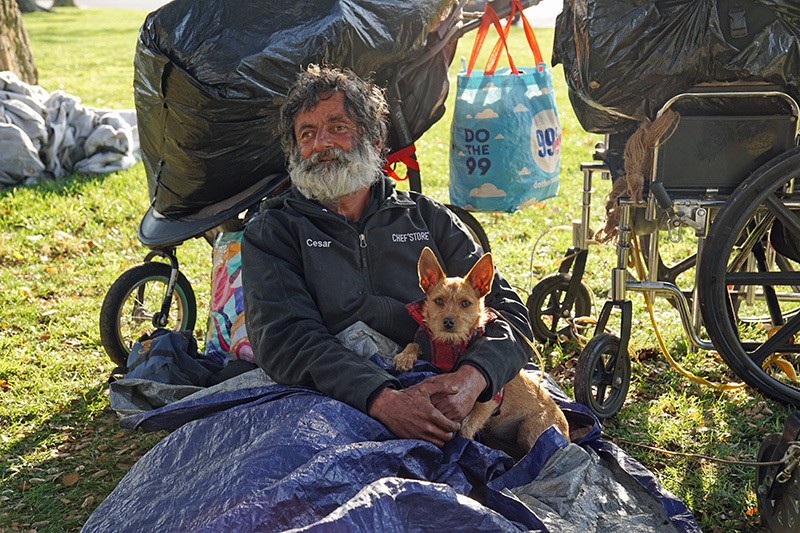 The immediate needs of the sick, disabled and destitute on our streets are the fundamental needs of humans everywhere: a safe place to lay their heads, toilets, running water, and food. We have more than enough resources to provide people with safe ground camping and these fundamental necessities. What we lack is the willingness to face facts and admit the truth: We have thousands among us who need help now, most of them through no fault of their own. In their time of need, we have chosen to punish them, not because they've done wrong, but because they have far too few advocates and there is too little political or monetary gain to be had from helping them.
Humanity is one of the most fragile outcomes of civilization, much more easily abandoned than practiced. Once we become habituated and indifferent to the suffering of the poorest and most vulnerable members of our own communities, we're in danger of losing the better parts of human nature to its dark side.
The sick, disabled, traumatized and destitute need help now, not years from now when we finally have enough housing, enough qualified health professionals, and enough infrastructure. Thus far, we've failed, not because we lack sufficient resources, but because we've wasted those resources on repeated cycles of criminalization and punishment that do nothing to reduce the numbers of people with nowhere to go.
There's time to recover from this period of cruel lunacy. The practice of charity covers a multitude of sins.